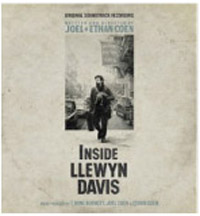 Various Artists – Inside Llewyn Davis:
Original Soundtrack Recording

The Coen Brothers' acclaimed new film is sure to do for the 1950s and 60s folk music of New York's Greenwich Village what O Brother Where Art Thou? did for the bluegrass and country music of the Deep South in the 1930s. The film focuses on the time just prior to Bob Dylan's arrival on the scene, in which the real-life inspiration for the film, Dave Van Ronk, served as "The Mayor of MacDougal Street." Dylan and Van Ronk are represented here with one song each, but the soundtrack mostly consists of live covers of old songs by leads Oscar Isaac, Justin Timberlake and Carey Mulligan. The whole thing has a warm acoustic sound that is at once nostalgic and fresh, due largely to T-Bone Burnett's expert production and ace musicians like Marcus Mumford, The Punch Brothers, Gillian Welch and Chris Thile. While there's a fairly consistent tone and pace to the record, standouts "Please Mr. Kennedy," which dips into a jaunty folk parody, and "The Auld Triangle," a lovely a capella in the Irish-folk style of The Clancy Brothers, take this loving tribute from good to great.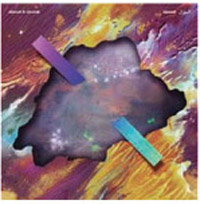 Alsarah / Debruit – Aljawal

The work of Sudanese-born singer Alsarah and French producer D?bruit, Aljawal is in equal parts a vocal and electronic showcase. While the album is full of bloops, beeps, and hip-hop dancefloor beats, it rarely full-on bounces. Instead, its jittery programmed drum tracks mimic traditional African rhythms in one moment and are altogether absent the next. In the album's finest moment, Alsarah sings ethereally over only reverb and light electronic textures on the beautiful "Jamilla." Fittingly, the next song is "Khartoum," the only real potential club track, with funky horn synths on top of what sounds like a scratchy field recording of tribal drums. Alsarah's voice is impressive throughout and the collage-like production never overwhelms, despite constantly shifting. Because of the apparent synergy here, Ajlawal transcends its worldbeat label, and is a consistently fascinating listen for lovers of bold and creative music.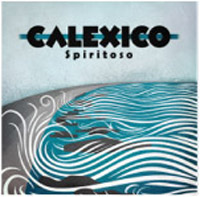 Calexico – Spiritoso

For nearly 20 years, Calexico duo Joey Burns and John Convertino have made their career out of eclectic indie rock tunes with a distinctly Southwestern feel. Integrating country, western swing, jazz, mariachi, tango, and most notably, the spaghetti western soundtracks of Ennio Morricone, their songs often reflect on the desert landscapes and culture around the border between the U.S. and Mexico. On this excellent live recording from Germany, the band is joined by orchestras Radio-Symphonieorchester Wien and Deutsches Filmorchester Babelsberg. The added instruments, especially the strings, bring grandness to the already cinematic sway of Calexico's music, and underline the fact that the lyrics and vocals were always secondary. Songs like "Minas de Cobre" and "Crystal Frontier" soar with the extra brassy horns and kettle drums rumbling behind.