7th February 2019. MINI-INPUT is the largest conference on public television worldwide taking place annually. In 2019, the Goethe-Institut together with Thai PBS, the Thai Health Promotion Foundation and the Thai Media Fund are hosting the conference in Bangkok for the first time in Southeast Asia this coming May. Leading up to the international conference, a series of so-called Mini-INPUTs are introducing the format to media professionals and students in Chiang Mai, Khon Kaen and Songkhla.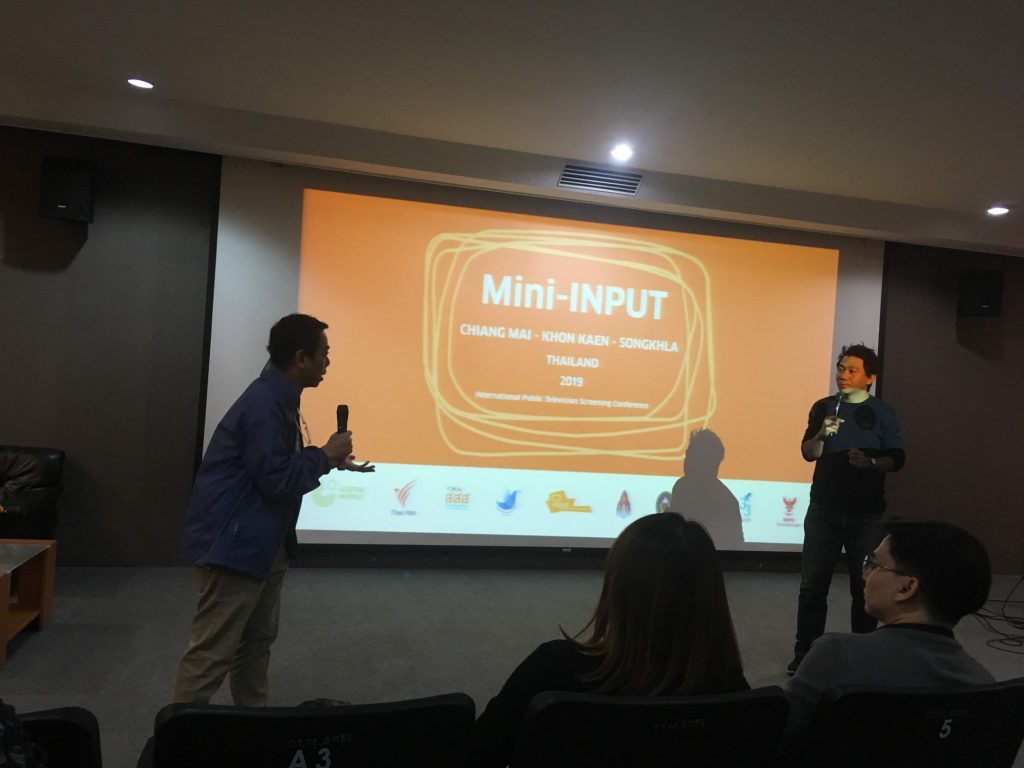 The first Mini-INPUT conference took place at Chiang Mai Rajabhat University on February 5th. The forum was aimed to be a platform for the exchange of ideas between media content producers, policy makers, advocates and academics. "The main aim of Mini-INPUT", according to organisers, is to offer a platform for the exchange of ideas about formats and approaches, which reflect the cultural diversity in different countries and enhances a mutual understanding of the world and societies through media."
Spending the day watching eight films and documentaries, participants were encouraged to discuss each film according to set topics, starting with the spinoff-documentary to the Finish series The Norden which saw a warden from a progressive Scandinavian prison visit one of the most violent prisons in the US. Participants were encouraged to talk about the merits of punishment versus rehabilitation in a session titled 'How to Get the Audience to Discuss Difficult Topics'.
Other fascinating topics discussed including the runaway hit Danish documentary mini-series 'The Truth About Our Au Pair' which followed a cultural exchange between a Danish mum on an extended visit to the family of her Pilipino au pair. The Danish government has long promoted au pairs as a form of cultural exchange, and a good way of giving foreign aid, but following the release of this series, Danish social media erupted as people began to see the programme as exploiting the poor by Denmark's rich.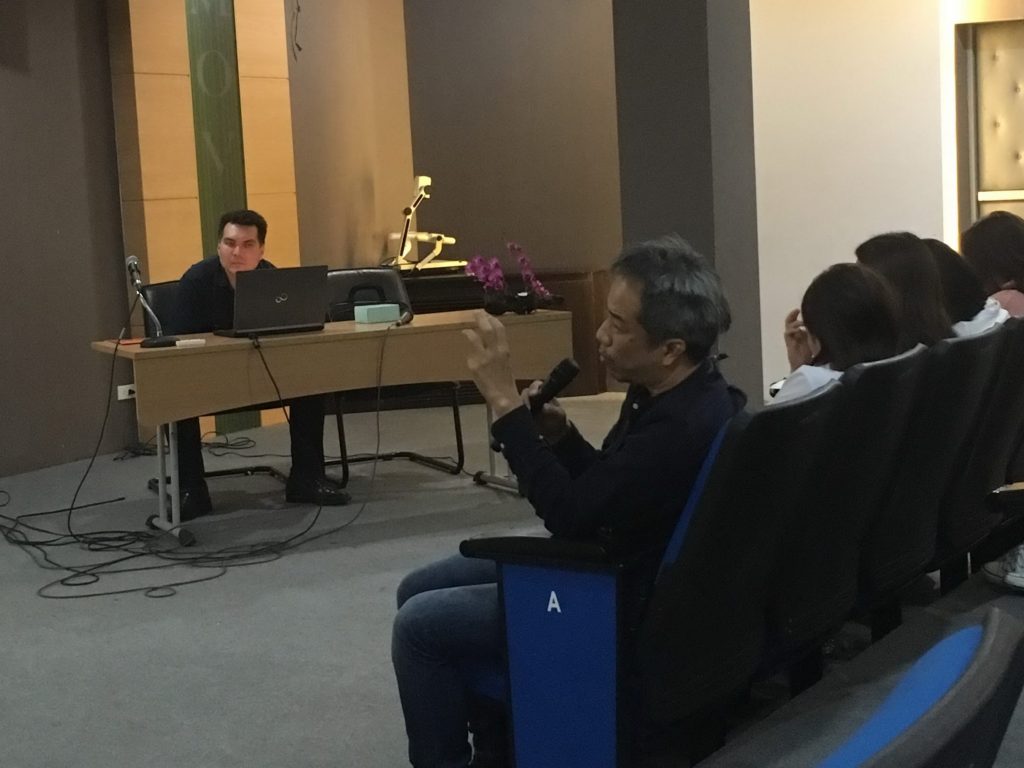 Guy, a participant to the session told Citylife, "I'd like Thai media to increase its production of this kind of TV programme. In Norway, once prisoners are free they can take on governmental careers; it's different here. Thailand has too many nonsensical TV programmes and the media needs to reflect our societal problems more."
One screening caused the most controversy, it was the satirical investigation which covered the Thai political comedy improve series, 'Altai Land' about a fictional country, not dissimilar to Thailand, in ten years' time. Santi Teapanich, the director of Altai Land asked the participants if Thailand could produce more challenging political genres of media, and Aue, one of participants, answered, "Not now, but maybe after the election," pointing out that while there are strong media content on platforms such as YouTube, they are produced by producers with enough power and money to combat the political might, and not by every day filmmakers. Guy, disagreeing with, "As long as there are coups, and our democracy is not 100%, Thais can't do anything [too controversial politically]". Santi agreeed with Guy's opinion, telling the audience of his many trials and challenges as a filmmaker, having to cut and edit footage according to government censorship. "We need to let our leaders know when they do terrible things and not let them become haughty," telling aspiring media students to use every tool in their arsenal to get their message across, be it social media or any other non-traditional channel.
"We believe every TV show and every opinion can spark an idea to produce quality media for Thailand," said Sudarat Disayawattana Chantrawatanakul, Deputy Director General of Thai PBS, at the end of a very interesting day.