"Some are born to endless night, some are born to pure delight," wrote William Blake summing up life's seeming favour, and disfavor, towards its subjects, its children. Blake's parent knew their son to be a precocious poet and artist from a very early age, so much so that rather than send him to regular school they ensconced him to their pro-art home, encouraging to read poetry and paint ' til his prophetic little heart was content. Was it his own, and his parents's, enthusiasm that shaped Blake into the visionary, the poetic guru.
(in posterity) he became, or purely, as he writes, the generous graces of chance? How did Mozart become the impish musical maestro, who at age nine wrote the opera Mitridate Re di Ponto? As you read this there are prodigious nippers walking the hallowed halls of Oxford collegers, ten year old polyglots are writing books in Latin, and a remarkable boy, Akrit Jaswa, who fell in love with Shakespeare at age five, is currently India's youngest university student; he also carried out his first operation at age seven! In every field
'Some are born to endless night, some are born to pure delight.'
There's a child knocking at the door, from eight year old mental calculators to teeny pop superstars. Lately we have been scouring the streets, school and milk shops for Chiang Mai's very own budding talents. We spent an afternoon with the youngster watching them do what they do best, talking about their future and also asking them how they become good at something when they were young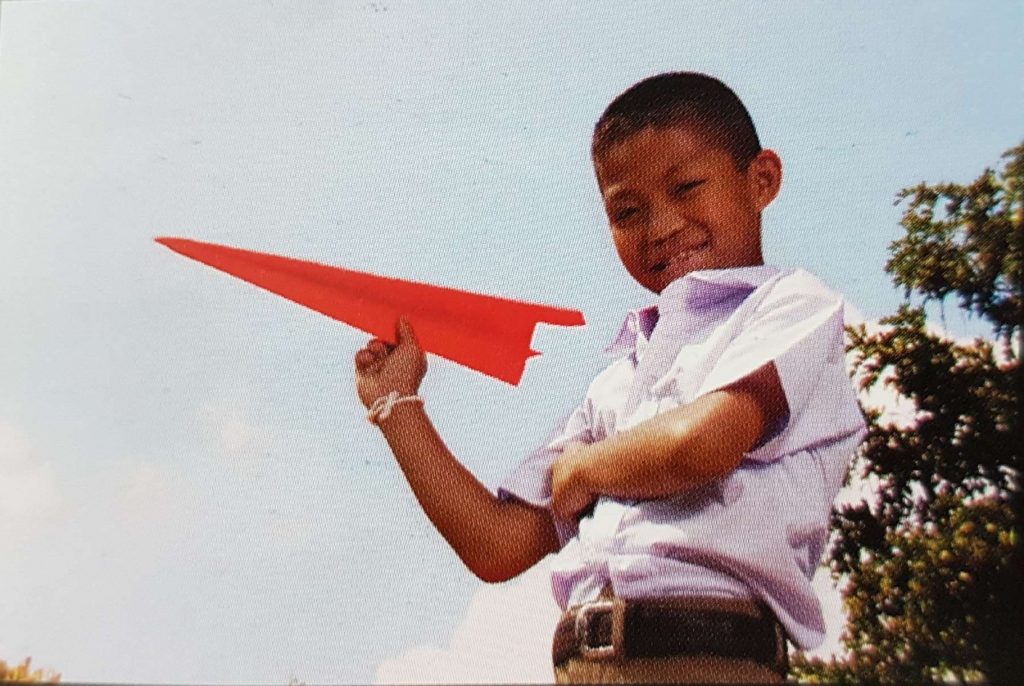 Mhong Thongdee
Age: 10
Nationality: Thai, Burmese parentage
Talent: This tiny led of few words is actually Thailand's number 1 paper airplane specialist. He recently won first prize in Bangkok in the 5th National Science and Technology Championships for paper airplane desired and function, managing to keep his plane in the air – not wind assisted – for thirteen seconds. He studied at Baan Huay Rai school, where he love science and sport, and in his spare time makes planes. Next stop for Mhong, the International Paper Folding Competition in February 2009 held in Japan.
What he had to say: "I am going to win in Japan"
"You have to make many mistakes before you get the right plane"
"I want to be a policeman"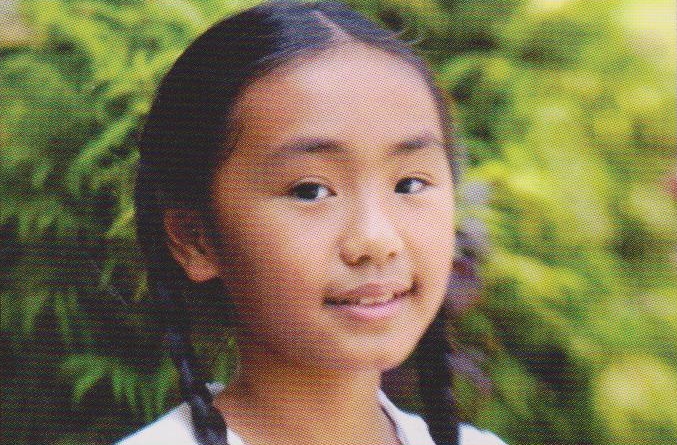 Phakphisut 'Honey Daengdej'
Age: 11
Nationallity: Thai
Talent: Responibility poses no threat to Honey, last year she became Thailand's Junior Ambassador, representing her country in Japan at the 20th Asian Pacific Children's Convention. Still only in grade six at Prem International School, she speaks fluent English, some clever ability to organise, adapt and adjust. When she's not organising conferences of travelling the world she's happy cooking.
What she had to say: "I like public speaking and performance but I am sometimes a bit nervous"
"I'm not sure about the future"
"I am confused about the politic in Thailand. I'm not sure why they do what they do"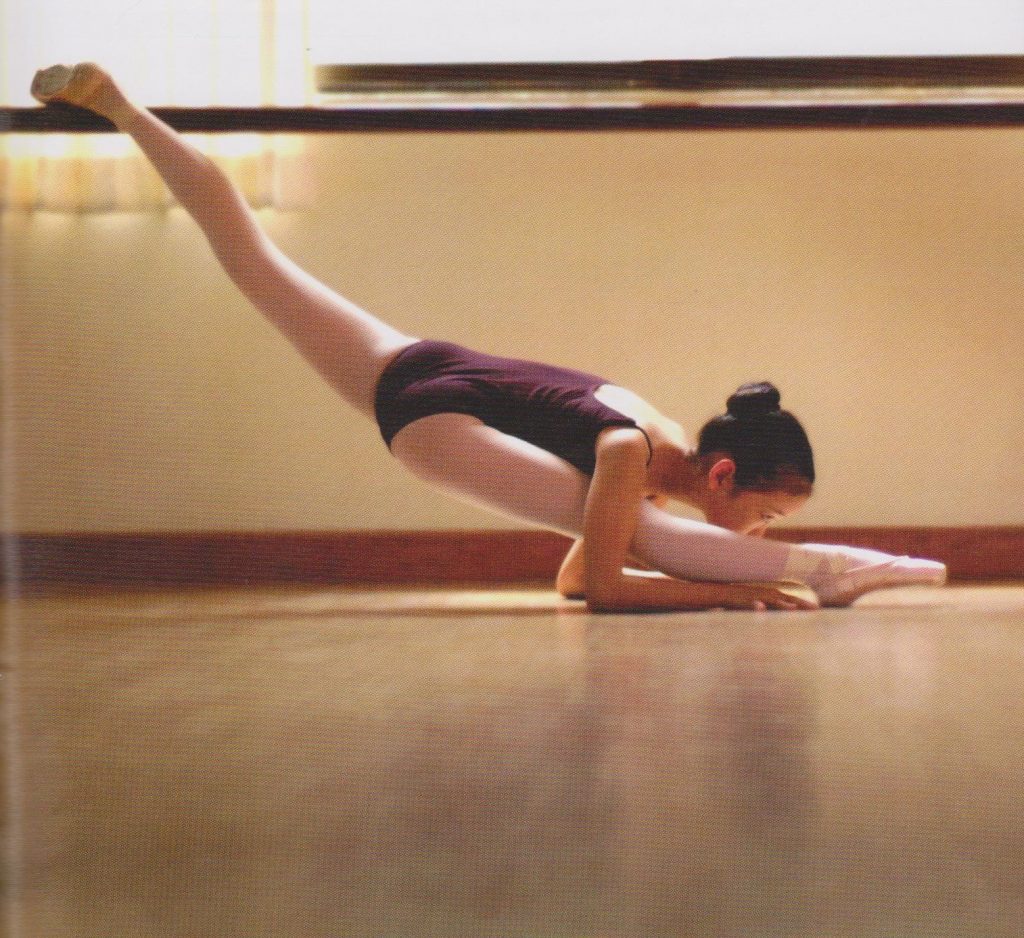 Megumi Nishimori
Age: 11
Nationality: Japanese
Talent: Meguri recently won a scholarship at the New York Youth America Grand Prix for the Bolshoi Ballet Company. She's currently a student at Chiang Mai International School, but her major talent is in ballet, which she practices every night of the week at the Chiang Mai Ballet Academy. Megumi has won numerous international ballet competitions in Singapore and Australia.
What she had to say: "I want to be a famous ballerina and go somewhere really famous ballerina and go somewhere really famous like the American Ballet Theatre."
"My mum helps me a lot, and so do my teachers. To be a ballerina you have to practice a lot, you also have to believe in yourself and get used to your partner."
"I knew I wanted to be a ballet dancer the first time I saw a Russian girl called Natalia Osipova dancing in New York, she looked so good and so happy."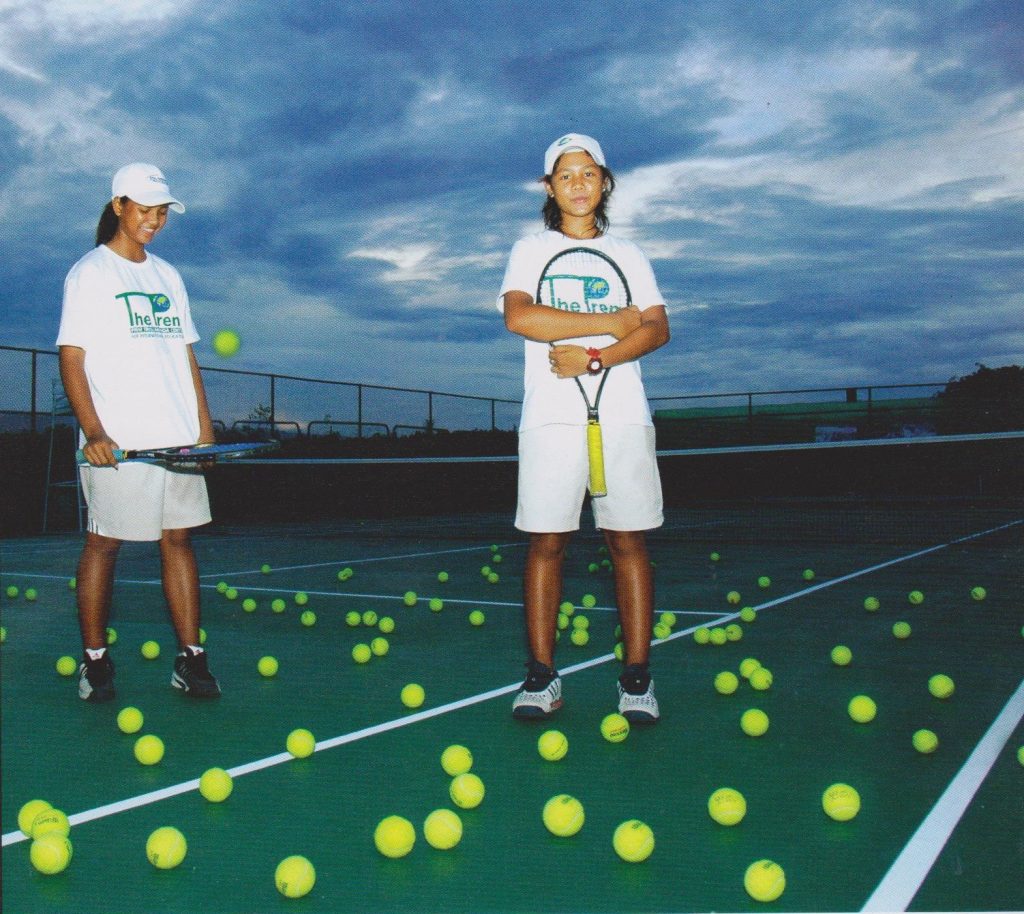 Kanoon and Kanar Vasuponchai
Age: 11 and 12
Nationality: Thai
Talent: Like the Williams sisters these two siblings are fighting it out to become world class tennis player in Thailand for her age and recently reached the semi-finals of a Dunlop under twelve's national competition. She believes in practice practice practice and is looking forward to when she is old enough to play in the ITF tournaments.
Her sister Kanar is also one of the best female players in country for her age, also ranked 5th for her age group. Like her sister she won a scholarship to Prem and again, like her sister, was a semi-finalist in recent Dunlop national competition, as well as having been national champion. She wants to be in the top ten female tennis players in the world. Both sisters say they are going to be champions for their family and for their country.
What Kanoon had to say: "My favorite player is Roger Federer."
"I'd like to play my sister in the Wimbledon final and beat her."
What Kanar had to say: "Our dad forced us to play because we were fat."
"I can beat Tamarind in the future."
"It's really important to have a good serve…I have a good serve."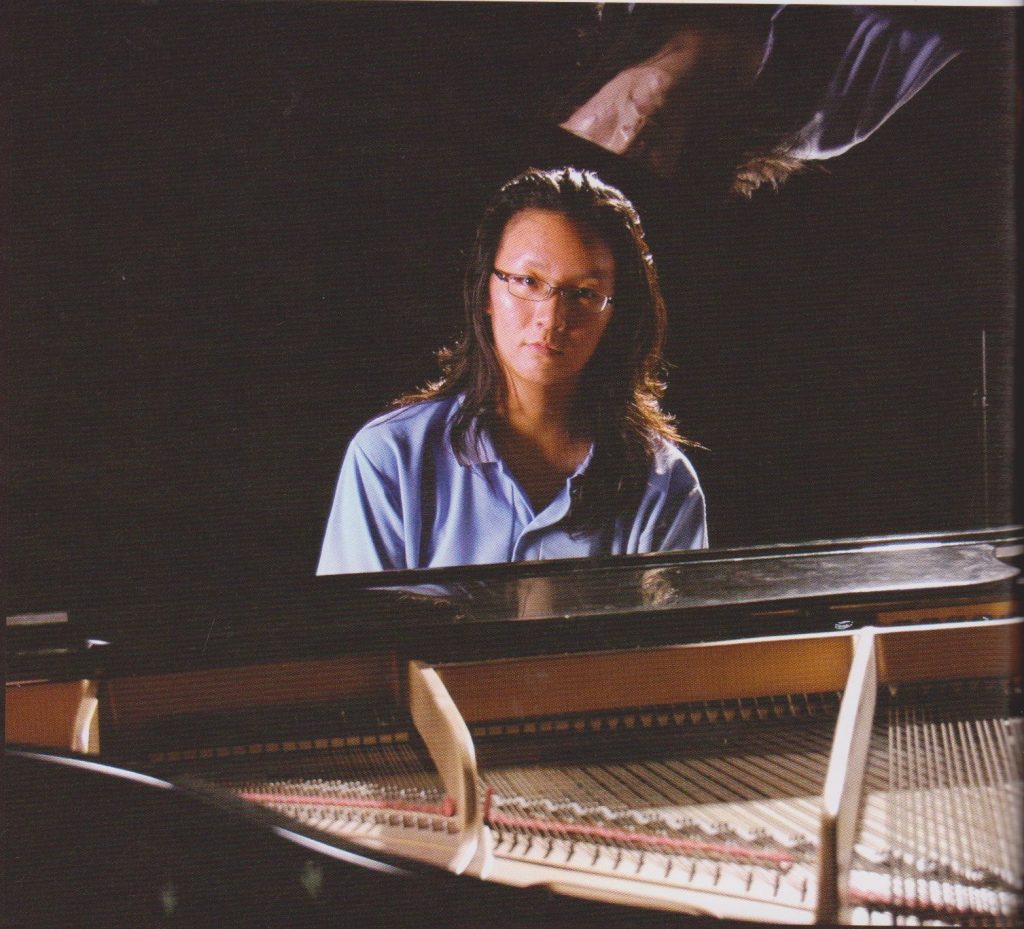 Muilin Cherdjareewattananun
Age: 16
Nationality: Thai
Talent: Speaking to Muilin you might be forgiven for thinking you are speaking to another adult, an intelligent adult with a deft clarity of speech. She is already an amazing pianist and last year at Prem, where she studies, she wrote and performed a concert for the 'Support the Children Foundation.' In the future she plans to study at Oxford University and major in psychology with a minor in music.
What she had said: "The piano is an instrument that really touches me, when I'm sad or angry I let it out through playing the piano."
"Young people need to look towards the future, you can't play around forever, you need to keep moving."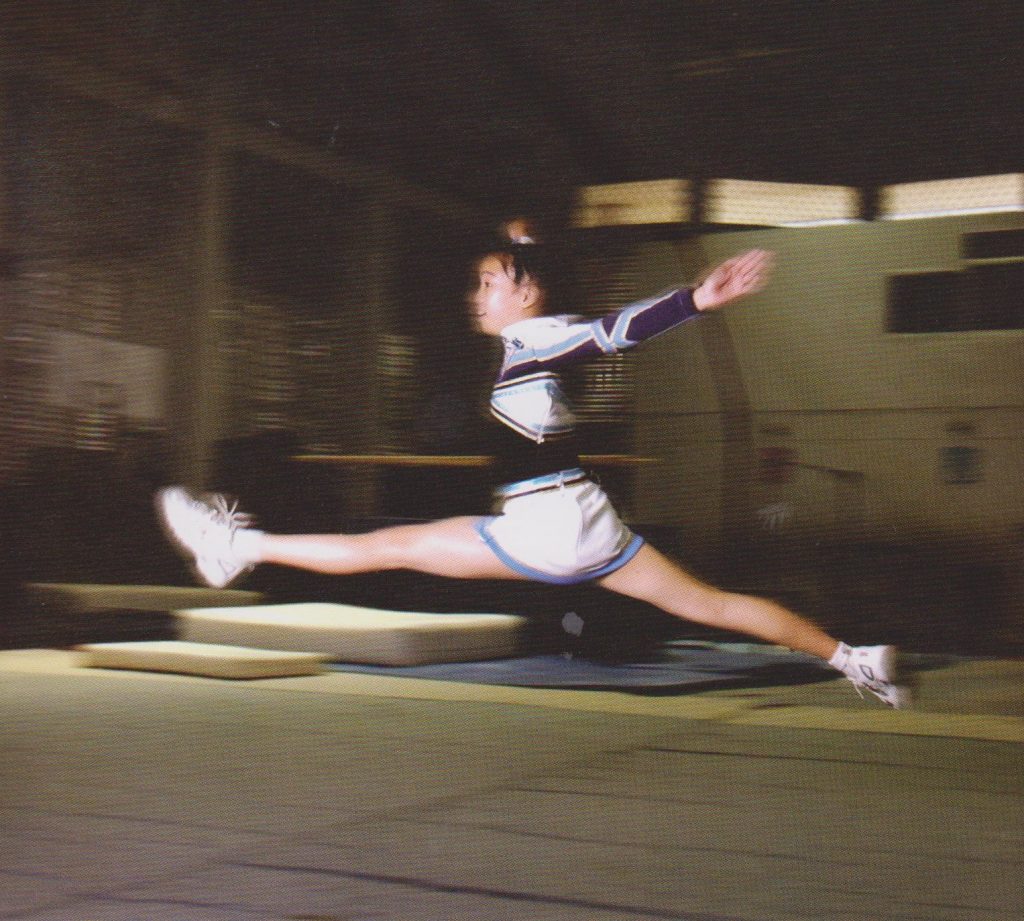 Naruephorn 'Prae' Sahisuk
Age: 12
Nationality: Thai
Talent: Prae is used to rising to great heights; she doesn't mind falling from them either. Not only a budding gymnast she is part of Thailand's national cheerleading team. Last month Pare, who studies at Anuban Chiang Mai, and other team members became Asian cheerleading champion and then champions of the World Cheerleading Competition held in Brisbane, Australia. She trains hard, six days a week, and hopes one day to be an Olympic gymnast for Thailand.
What she had to say: "Winning last month was the best experience I've had."
"It's a combination of practice and talent, without a lot of practice you can't be the best"
"I look up to my coach"