The RatiLanna Riverside Spa Resort is a beautiful property overlooking a quiet stretch of the Ping River. Infused in the essence of Lanna, from its architecture to décor, the resort offers international standard of amenities, facilities, and service, while retaining a northern charm.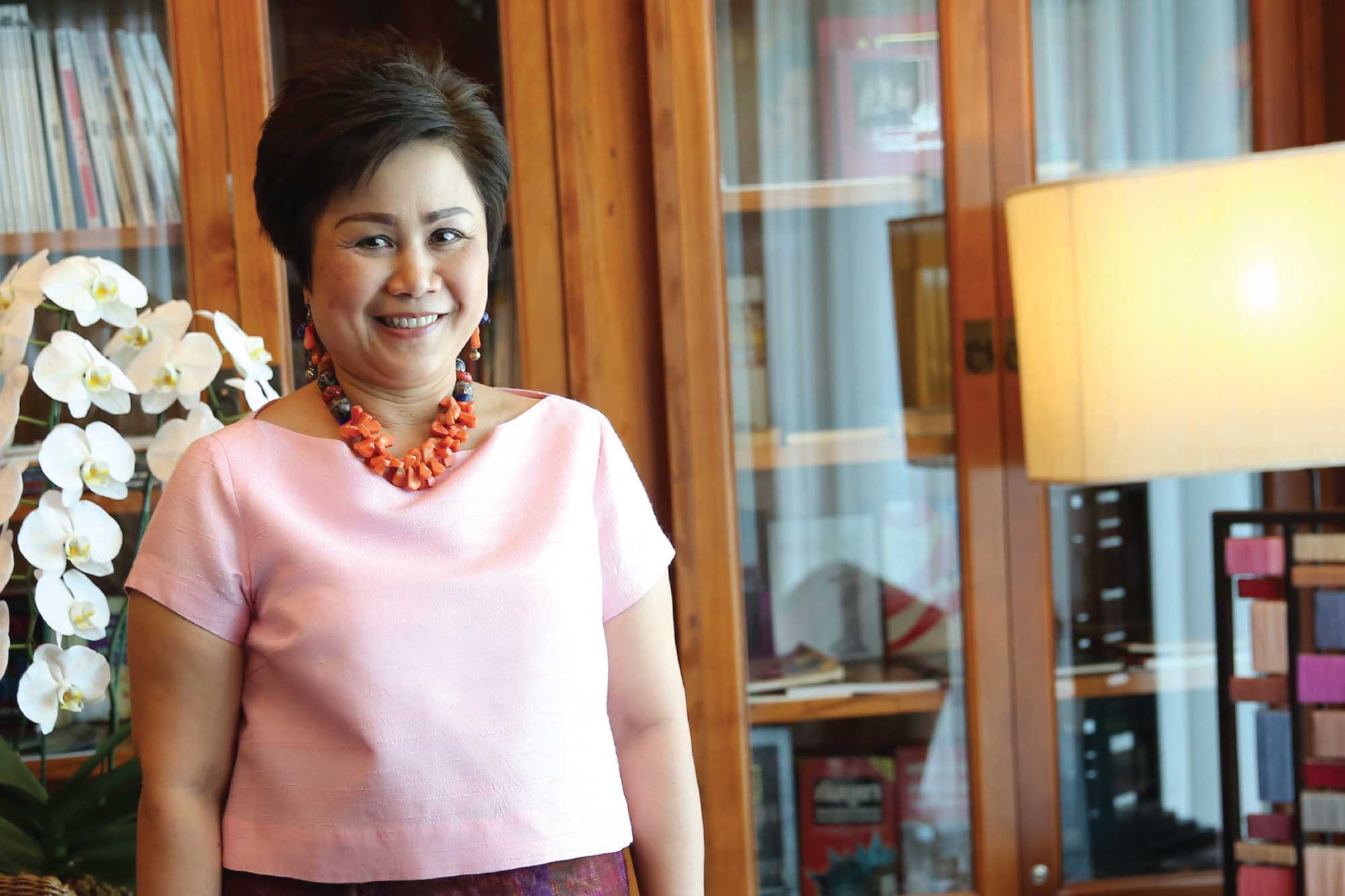 La-iad Bungsrithong, the general manager of RatiLanna, is also Vice President of the Thai Hotels Association [Northern Choper]. Her career has been spent in Chiang Mai's hospitality industry, starting off as a receptionist at the then-Hyatt Orchid Hotel on Huay Kaew Road in 1985 and working her way up from hotel to hotel over the years, today becoming one of the most respected leaders in not just Chiang Mai's but Thailand's hotel industry. With tourism amounting to 65% of Chiang Mai's GDP, and the recent hotel building boom which has increased the number of hotels and accommodations in Chiang Mai to over 2,000, Citylife sat down with La-iad for some insight into this massive industry.
"I wanted to live in my hometown," said La-iad of her years spent working in many of our city's hotels. "To be honest, nothing much has changed since I started in the 80s, technology being the biggest change of them all, helping us to streamline and become much more efficient than we were before: operations run smoothly, there is a good support system and data is essential in analysis and development."
"The problem," she continues, "is that while each hotel has their own accumulated data, no one shares it. We don't even really know the number of tourists who come here because if a tourist is flying in from Bangkok or Phuket, having already gone through customs, we don't know whether they are a tourist or a resident. The only tangible data come from immigration, but that hardly covers all of the numbers. Each property keeps their information confidential, so we are all missing the big picture to help us to grow in the right direction as an industry. Another challenge which we are seeing is the lack of interest in this industry by young graduates. It is tough being in the hotel business and we used to ride our interns and new staff pretty hard, making them work their way up from the bottom. But now not many people want to be in the service industry, they all want to be their own bosses, and many graduates would rather work in Bangkok than Chiang Mai. So we are a lot gentler now, instead of being strict and harsh, we try to inspire them to see a future career path, to find value, to see possibilities."
Interestingly, La-iad says that apart from the surge of Chinese tourists in recent years, demographics have remained fairly constant with most tourists coming from Europe, the State, Australia, ASEAN nations and more recently Hong Kong and Taiwan. 2015 was a golden year for the hotel industry, which saw a 25% increase in revenue, and though recent years have seen a steady growth, they have been small, at between 8-14%.
"I hear people complain that numbers have dropped," explained La-iad, "but that's simply not the case. The fact is that there are more independent tourists who spread out to other non-traditional areas such as visiting mountain resorts or home stays. This spreads the money out over the entire province. Then there is the Airbnb, which while not legal, is a popular choice."
"Look at RatiLanna; when we go to big travel marts to introduce ourselves no one has heard of us because we are not managed by a well-known international brand. Yet, it is our hardware — the excellently maintained property — which people come back to again and again, alongside our software, which is simply the genuine hospitality of the people of Lanna. I think our authenticity shines through, our owner is from Chiang Mai, as are the management, the architect and designers and the staff. In fact, 75% of our staff have been with us longer than five years, which is extraordinary in this industry!"
La-iad explains her secret policy in empowering her employees so that they feel a sense of ownership and pride. "Our staff feel as though they are welcoming guests into their home."
"We are also aware of the environmental problems we face here in Thailand," continued La-iad, "and we are committed to become more environmentally responsible and active, recently working on our waste water system, recycling, energy efficiency as well as joining in and supporting many activities around the city."
As to the future of Chiang Mai's tourism industry, La-iad warns that we can no longer rely on our old merits. The environment needs protection, the city needs to retain its charm and the DNA of the culture needs to be preserved.
"No one comes to Chiang Mai wanting to see a monorail or ugly LED billboards," she explains. "Issues such as pollution need to be tackled and solved; or at least we need to be honest in how we present ourselves to the world, willing to expose the truth while working hard on finding solutions."
"One big problem that isn't really talked about is that while the municipality grants permission to build hotels, it is the Department of Interior which issues hotel licenses. It is either corruption or incompetence, but licenses are very hard to get which means that only 250 of Chiang Mai's 2000 hotels and guesthouses are licensed. This means that corruption and bribery are widespread and the government loses out on collecting taxes from the 1800 other businesses out there. As Vice President of Thai Hotels Association, this is a very hot topic for us and one we are working hard to try to resolve."
La-iad remains positive about the future of Chiang Mai's tourism and thinks that in five years' time the number of tourists will grow to be able to support all the properties which have been built in recent years.