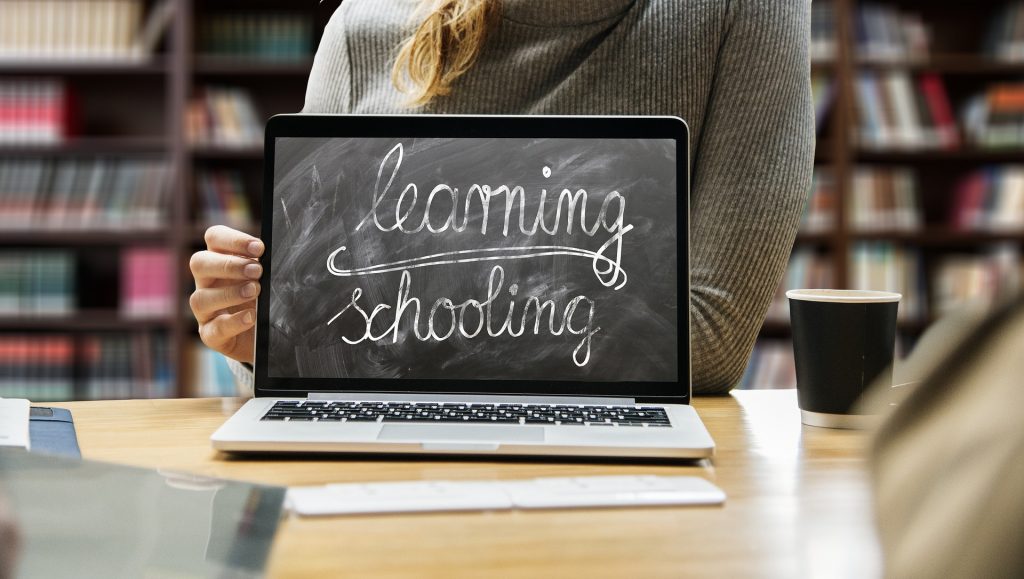 Next week, international schools should be welcoming students back from their Songkran break. There should be talk of fun activities, exciting holidays, and (hopefully) of happiness to be returning to school with their teachers and friends. Parents should be relieved at the prospect of being able to send their children away for the day, getting back to their own busy lives, knowing that their child's education is being taken care of. Teachers should be relishing their last few days of tranquility before getting down to the business of a busy final term.
This all should be happening.
Students will be returning to school, but not in a literal sense. The schools they will be returning to will be virtual.
Within education, teachers may have varying techniques, methodologies and learning philosophies related to how best educate a child. However, I believe there would be unanimous agreement that a completely online experience is far from ideal. On the other hand, teachers care greatly about the well-being and progress of their students, and they will be desperate to do the best possible jobs they can for the foreseeable future. The phrase 'making the best out of a bad situation' immediately springs to mind. So, it's worth taking time to consider the upcoming challenges for teachers, parents and students alike.
Getting Students to 'Come to School'
The school day is structured for a reason – the day-to-day routine is designed to help with a student's learning, as well as to make sure students actually come to school to begin with! Without this framework, students, parents and teachers will need to collectively create, and adhere to, new structures for schooling. This has proved difficult in some other countries, as some schools in the US are reporting widespread absenteeism as students fail to log in and complete assignments. This may be for a number of reasons; lack of internet access, technological difficulties… or maybe, just maybe, some students don't want to do school work! There is an added complication for international schools. Many students may be in different countries around the world, in different time zones, unable to return to Chiang Mai. Returning from 'holiday mode' is always an issue, but with these additional obstacles of distance and time, it's probably going to be even more difficult to get back in the swing of things.
Complicated Computers?
Even for the most tech-savvy teacher, the prospect of an 8am conference call over Zoom with your kindergarten class may leave you anxious! In truth, teachers, parents and students face quite a daunting task to make sure that everybody can competently use the new programs. You would be amazed at the lack of technological competence amongst some teachers, myself included. For teachers, it will be a case of practicing what you preach: approaching the situation with enthusiasm, and learning from your mistakes! Aside from the challenge of new programs, teachers and parents may also be nervous about some reports of security concerns with certain apps, too.
Human Interaction
So much of school experience is based upon human interactions. Of course, I'm referring to the moment-to-moment interactions between teacher and student that constitute learning, but it's so much more than this!  Students rely on each other for group work as well as their social wellbeing. Teachers meet constantly with each other to discuss how things are going. Casual parent conversations at the end of each day keep everybody informed. The communicative experience of school will be transformed this term, but teachers will be desperate to maintain some semblance of school as a social experience. While there's no doubt there are teachers who may complain about their cheeky little monkeys, seeing those happy little faces each day is a huge draw of the job.
Those Poor Parents
Finally, let's spare a thought for all those poor parents out there having to take on extra employment this term. Naturally, different age groups will need different levels of help in the home, but it's undeniable that parents will be stepping up and taking some responsibility for their child's education. Across social media, there has been a deluge of appreciation for teachers from parents, many jokingly claiming they had no idea how difficult the job was. While some teachers can take a moment to bask in self-pride at some well-deserved recognition, we also need to realize that our job must continue during this difficult time – the parents will need our help!
There are many upcoming challenges for the international schools of Chiang Mai, and I'm sure that other panic-stricken teachers may be able to mention a few other potential issues. However, with government schools set to reopen from July 1st, this looks set to be in place for the rest of the school year. We are going to have to come up with solutions fairly quickly to tackle and overcome these challenges. Fortunately, teachers are a resilient bunch, and the wider community of parents and support staff will be doing their utmost to support the new systems. There is plenty of advice to be found online as teachers and parents from other countries have shared their different experiences.
I, for one, am looking forward to it! Though, perhaps, ask me again after two whole class meetings when nobody has learned how to use the 'mute microphone' button.