"The Old City needs to be activated," Dr Stanley Quek told Citylife from his office down a tiny soi woven into the labyrinth of Old City sois."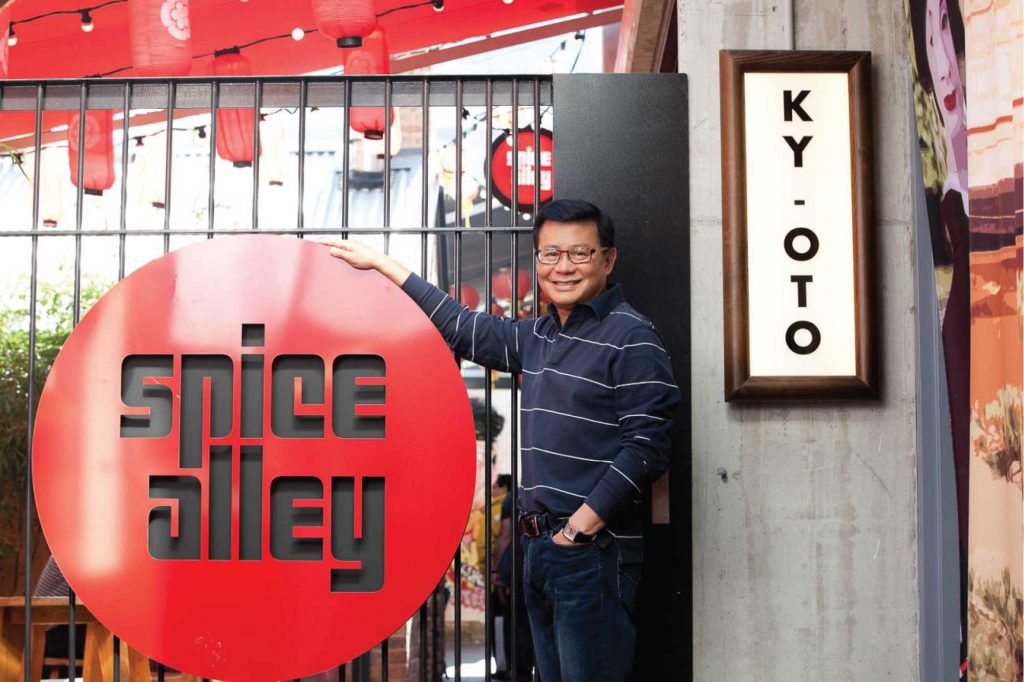 The fact that the soi his new project sits on is just about as tiny as it gets, seems to please him greatly; after all, he has been a soi connoisseur and revivalist for decades (he uses the word laneway; soi not quite rolling off the tongue yet). "It needs to be rejuvenated for the whole community and be a new quarter for all to eat, drink, enjoy and chill…bringing new vibrancy and life to Chiang Mai's many laneways."
International property developer Singaporean Dr Stanley Quek has spent the majority of his career building mega projects around the world under a joint venture with Frasers Property in Australia and the UK. He is now the Executive Chairman of Region Development in Singapore and Greencliff in Australia.
Following a degree in Medicine at Trinity College, University of Dublin, Dr Quek practised medicine for a number of years before entering the property market and is today globally recognised as an industry leader.
He is most publicly known for buying dilapidated and underutilised areas of cities and rejuvenating them into vibrant and award-winning projects. One of his most public success stories is his purchase of the old and largely abandoned Kensington Street in Sydney's Downtown Chippendale, turning it into the global award winning Central Park. Today, Kensington Street is buzzing with restaurants, lifestyle shops and galleries and very much embodies the urban cool. Other developments can be found in Singapore, London, Malaysia and many other cities around the world.
"When I bought Kensington Street, it was abandoned and very run down," said Dr Quek of his most acclaimed development. There were these 1840s cottages and empty warehouses on a tiny laneway. While working with the exciting architects and innovative designers, I invited a group of young and emerging artists, many of whom are now famous, to come and live and work in them for free and to bring some initial life to a very dilapidated, even dangerous, area. Whilst I thrive on big mega projects, I am a very hands on guy and loved the challenge of creating and cleverly adaptively modernising these buildings into retail and food and beverage spaces, slowly bringing different groups of people in to build a thriving community with many dynamic elements. I saw great potential in little intimate laneways and invited chefs and artists to work with me to create a lifestyle laneway consisting of a variety of restaurants and galleries and an alfresco casual food alley – Spice Alley, as well as historical walks and trails linking the laneways of Chippendale, which supported the flourishing of the arts and culture." Today, Chippendale and Kensington Street are a must-visit destination in Sydney.
One of the chefs whom Dr Quek discovered and mentored is Chiang Rai born Chef Tiw Rakarin, who now runs four of Dr Quek's restaurants in Sydney, the most famous being the award winning Mekong on Kensington Street. It was he who talked Dr Quek into visiting Chiang Mai in 2018. This sparked the gem of an idea to create a little-sister project to Spice Alley and Mekong here in northern Thailand.
Dr Quek discovered Chiang Mai's labyrinth of sois soon after his arrival here last year and was immediately charmed by the similarity of the rich heritage of Old Chiang Mai to properties in Penang's heritage George Town and to Singapore's Chinatown. He saw how George Town's revival drew in visitors and residents alike to an area which had been previously avoided for decades, and felt that the Old City too had the potential to become a vibrant centre of the arts and lifestyle.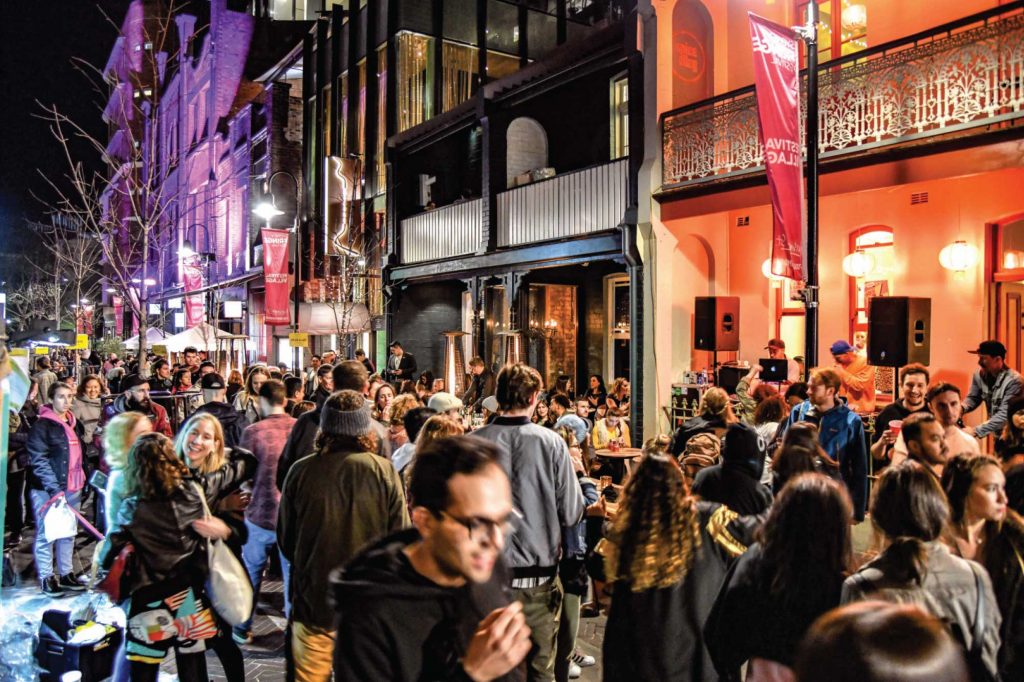 "Old Chiang Mai, because of its rich heritage, conservation restrictions and limitations was very attractive to me as it is a location that can never be replaced. I decided to create Spice Garden, a vibrant little quarter of restaurants, bars and a small boutique hotel which will open in November to be an integral and long lasting part of the Old City. I want to create spaces where people, Thais, expatriates and tourists, want to go to and feel comfortable and be part of a community. It will be affordable, al fresco and somewhere you can go for breakfast or lunch, spend the afternoon in a casual café, have a delicious dinner of French Indochine cuisine at Mekong, helmed by Chef Tiw and stay late into the night at the Spice Bar sampling Asian cocktails."
Dr Quek is a great lover of the arts as well as a philanthropist. His first artist's studio in Chippendale has today grown into the Chippendale Creative Precinct. He has founded and supported art, film and fringe festivals from Sydney to Edinburgh as well as offering an annual international art prize for young emerging artists; one lucky artist a year gets to go and paint in Provence, all expenses paid, the only stipulation being that one piece of work has to be donated back to be auctioned off for charity. He likes spreading the love and is excited to explore the local talent in Chiang Mai, saying that it isn't just about giving free spaces to artists to show their works, but to support, encourage and help young artists to develop an even more lively art scene here in Chiang Mai.
"Food and beverage, which I also consider as art, visual and performing arts will make Spice Garden a new place where people can relax, come together and enjoy," said Dr Quek. He wishes to encourage groups to participate and one day to organise soi street festivals, envisioning buskers, comedians, live music and street art in bringing life to some of Chiang Mai's 700 sois.
Dr Quek is also attracted to our city's current struggles to become more environmentally responsible, and since his businesses down under at Spice Alley have long banned the use of plastic and his many building projects around the world are acclaimed for their use of low energy, he feels strongly that Spice Garden will also take on such responsibilities here in Chiang Mai.
Spice Garden is no mega project, not by his, or any, standards. But it is the project of a man who has achieved success on many fronts throughout his career and he wants to bring the best practices and passions of his experiences to our city. Dr Quek is new to Chiang Mai and understands our city has its own unique set of challenges and strengths, but says, "I want to work with, be a part of and contribute towards the community."
"It would be great to get people back into the city again," he continued. "While this project is miniscule compared to others, I find it very stimulating and rewarding as a sister to Kensington Street, Spice Alley and Mekong."