The Holiday Inn Chiang Mai is our city's largest hotel which has long been a popular destination for local foodies who go for the sumptuous and very generous Sunday brunches, decadent barbeques on the balcony overlooking the Ping River and a refreshing drink or two in the lobby bar.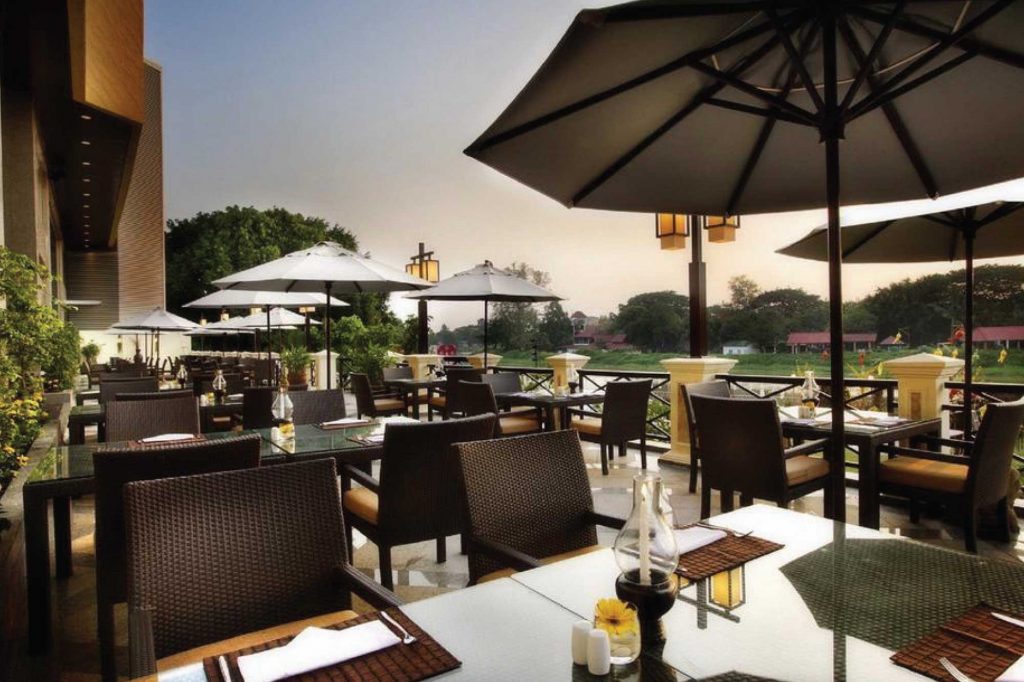 There have been multiple incarnations over the years and today this grand dame of a hotel is once again facing a new era. Having spent the past eight months since his arrival buckling down and overseeing hotel renovations and improvements, Australian General Manager Barry Pitman says that the Holiday Inn Chiang Mai is soon to relaunch its popular Sunday Brunches, a big hit which was temporarily scaled back due to recent renovations.
"Our hotel is vast and we have the largest rooms in the city," said Pitman as we feasted on a spread of fresh and vibrant sashimi, juicy steaks, tender ducks' breasts and a delectable crab and avocado tower. "This means that renovations take time. But we are slowly going through our property and updating rooms and public spaces."
Pitman is as seasoned an hotelier as they come, bringing with him 38 years of hospitality experience with a strong base in food and beverages, something he is obviously passionate about, as he graciously cedes the last piece of sushi. Pitman's previous roles include successful terms at international brands such as the InterContinental Hotels Group (IHG), Hilton, and Raffles throughout, Australia, UK, North Africa and extensive experience in South East Asia.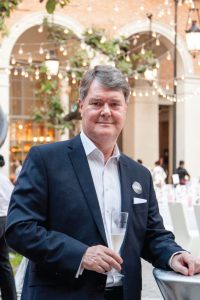 Pitman joined the IHG family in 2003 as General Manager at Holiday Inn Silom, Bangkok, Crowne Plaza Jarkata and Crowne Plaza West Hanoi prior to this latest appointment.
"I would like people to think of Holiday Inn when they think of quality dining," explained Pitman as we end our meal with one of the prides and joys of the hotel's kitchen, the banana cheesecake. "We have a great property with a wonderful location with views of the river and Doi Suthep Mountains in the distance and our chefs have created exciting new dishes to complement the classics which our regulars love. You can come here and enjoy world cuisine and be assured of the freshest of ingredients and the best value bites. While we have many classical dishes from world regions, we also have some creative offerings such as these wonderfully exotic cheesecakes like the blueberry or mango cheesecakes."
Value is very important to Pitman who wants to assure diners that the hotel's food and beverages are very reasonably priced. The River Terrace restaurant, set in an elegant dining room which spills out onto the large verandah serves a la carte food between 5.30am – 10.30pm with international buffet breakfasts, lunches and dinner. The highlight of the vast spread that is the Sunday brunch is the seafood on ice which includes fresh oysters at only 830 baht per person. If you bring a child under 7 they even get to eat for free and kids between 7-12 pay only half price. Each Friday and Saturday there is a special seafood BBQ where you can get your large prawns, squids, fish and other seafood delights grilled to order for only 699 baht per person. And if you have had a long day and need to sit in comfort with a soothing cold drink, then there is happy hour each day between 6-8pm where you can get one drink for free for every drink you buy.