It's "winter" once again in Thailand and that means not only an influx of tourists but also lovely weather and a plethora of local and national festivals. Here are a few, in Chiang Mai and beyond, that are worth checking out!
Local:
Royal Flora Festival
Royal Park Rajapruek
December 1 – February 28
Chiang Mai's annual flower festival brings a colourful array of blooms along with cultural performances, workshops, music and light shows.
www.royalparkrajapruek.org
We Love the King Day
December 3
JJ Market to Tha Pae Gate
In honour of HM the King's 87th birthday, Thais and foreigners alike gather together to pay respects to the longest ruling King of Thailand, with a parade, musical performances, singing, dancing, national costumes and greetings from all countries. Free entry.
www.facebook.com/events/556293571137508/
Smile Party
December 4
Huay Tung Thao
Chiang Mai's annual lake party is back again for its seventh year! Dance until dawn to local bands and DJs plus live graffiti painting, fire dancing, buckets and food. It's on a Thursday but Friday is a national holiday, so no work! Free shuttles from Zoe in Yellow go all night. Tickets 300 baht.
Chiang Mai Bike Festival 2014
December 5
Chiang Mai University Art Centre, Nimmanhaemin Road
Cycling enthusiasts, don't miss this festival of all things bike, with over 200 booths showcasing the latest products, an exhibition on the history of bicycles, nearly a dozen mountain bike adventure trips to choose from, delicious food, art and shopping, plus concerts, bicycle movies, competitions and more! Free entry.
www.facebook.com/events/713140942073431
NAP: Nimmanhaemin Arts Promenade
December 5 – 10
Nimmanhaemin Soi 1
Shop Nimmanhaemin's bountiful array of local craftsmen and artisans, from up-and-coming designers to old standbys at this wildly popular annual art fair, featuring live entertainment in the evenings and delicious food and drink aplenty. Free entry.
www.facebook.com/nimmansoi1
Thailand International Balloon Festival
December 6-7
Gymkhana Club
A weekend of fun for the whole family, featuring sunrise hot air balloon launches, dog shows, lucky draws, yummy food, golf ball charity drop, night glow balloons and concerts, capped off with Saturday and Sunday evening concert by international sensation Drums United. Tickets 200 baht (adults), 50 baht (children ages 7-12) and free (children under 12). www.thailandballoonfestival.com
Chiang Mai Design Week
December 6-14
All around Chiang Mai
Celebrate Chiang Mai's creative history, present and future with a week of design showcases, creative workshops, city tours, business networking opportunities and creative dialogues from local and international innovators alike, under the theme "Born Creative." Free entry. www.ChiangmaiDesignWeek.com
International Puppet Festival
December 12-14
Chiang Mai University
Meet puppets from 11 different countries with performances, demonstrations, and workshops from 9.30am-9.30pm at the Lanna Traditional House Museum, small theater, and CMU Art Centre.

Chiang Mai Jazz Festival
December 19-20
Promenada Resort Mall
Boogie the night away at Chiang Mai's only international jazz festival, bringing together both local and foreign musicians (not to mention yummy food) at Promenada Resort Mall's beautiful outdoor venue. Tickets 750 baht per day. www.chiangmaijazzfestival.com
Chiang Mai Marathon
December 21
Tha Pae Gate
Runners of all ages, wake up bright and early to join in this annual event, with a marathon, half marathon, 10k and kid's run/walk. Route is flat and goes from Tha Pae Gate to Royal Flora Expo and back, with trophies and prizes for winners. Registration 200 – 1,500 baht. www.chiangmaimarathon.com
National: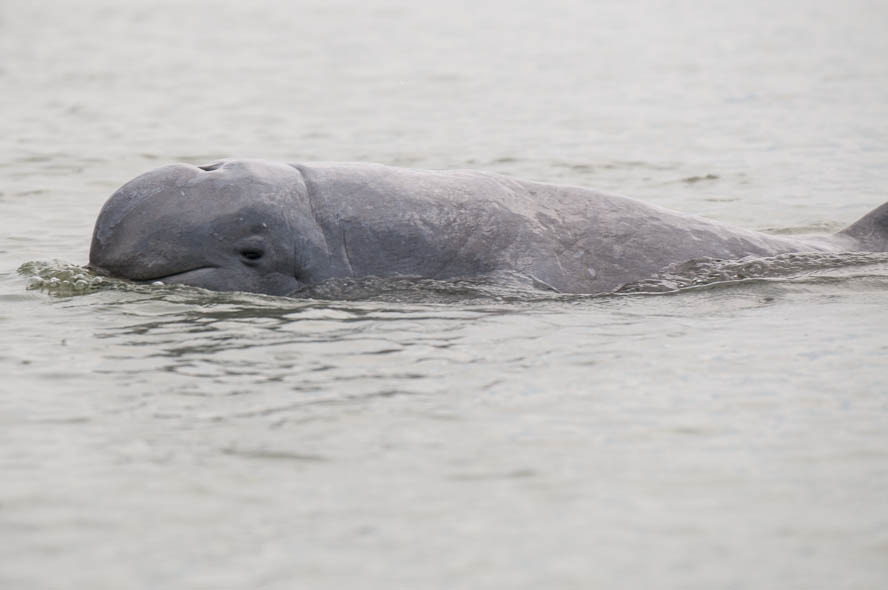 Tha Kham Dolphin Festival
Throughout December
Tha Kham Municipality
Catch a glimpse of rare dolphins in the Bangpakong River, along with fresh seafood and bird watching. 038 573 4118
Lopburi Sunflower Festival
Throughout December
Experience Lopburi's famous sunflowers in full bloom at this charming festival, perfect for photographers. www.tourismthailand.org/Lopburi
The 9th International Butoh Festival Thailand 2014
December 4-21
BACC (Bangkok Art and Culture Centre)
Get up close and personal with the unique art of Butoh, a dramatic and fascinating form of Japanese dance theatre with workshops, exhibitions, installations and performances from all over the world. www.bacc.or.th
Isaan Kite Festival
December 5-7
Huai Rat Sports Stadium, Buriram
Locals partake in a kite competition of beautifully decorated "aek" kites to celebrate the harvest. www.buriraminfo.com
Big Mountain Music Festival
December 6-7
Khao Yai National Park
Thailand's biggest Thai music festival features local acts Big Ass, Paradox, Lomosonic, Palmy, Modern Dog and many more for two unmissable nights of camping and dancing under the stars! Tickets 2,000 baht. www.bigmountainmusicfestival.com
Overcoat Music Festival
December 6
Starlight @ Jolly Land, Khao Kho, Phetchabun
Performances from top Thai artists, including Peet Peera, Singto Numchok, Flure, Tattoo Colour, Polycat and Superbaker, in Phetchabun, surrounded by mountains. Tickets 1,500 baht. www.facebook.com/overcoatmusicfest
808 Festival
December 9
BITEC Convention Centre, Bangkok
An evening of electronic dance music in Bangkok featuring international acts such as Nicky Romero, Blasterjaxx, Richie Hawtin, Loco Dice and Dannic. Tickets 1,840 baht. www.facebook.com/808edm
Wonderfruit Festival
December 19-21
The Fields at Siam Country Club, Chonburi
Perhaps the biggest music festival to come to Thailand yet, Wonderfruit brings international indie acts such as De La Soul, Little Dragon, Fat Freddie's Drop and Jose Gonzales to a verdant farmland in Chonburi with five custom designed stages, art installations, health sanctuary, flea market, award-winning cuisine, camping and activities galore all day and night for three days. Tickets 5,000 baht. www.wonderfruitfestival.com
Chiang Rai Cherry Blossom Festival
December 28 – January 2
Santikkhiri Village, Chiang Rai
This annual festival showcases the beauty of the blooming sakura blossoms along with parades, handicraft market, performances and contests celebrating the cultural variety of the people in the area. www.tourismchiangrai.com