Freaky in the intriguing sense, these places serve up food in unique styles and invent curious new dishes to get fusion food fans excited.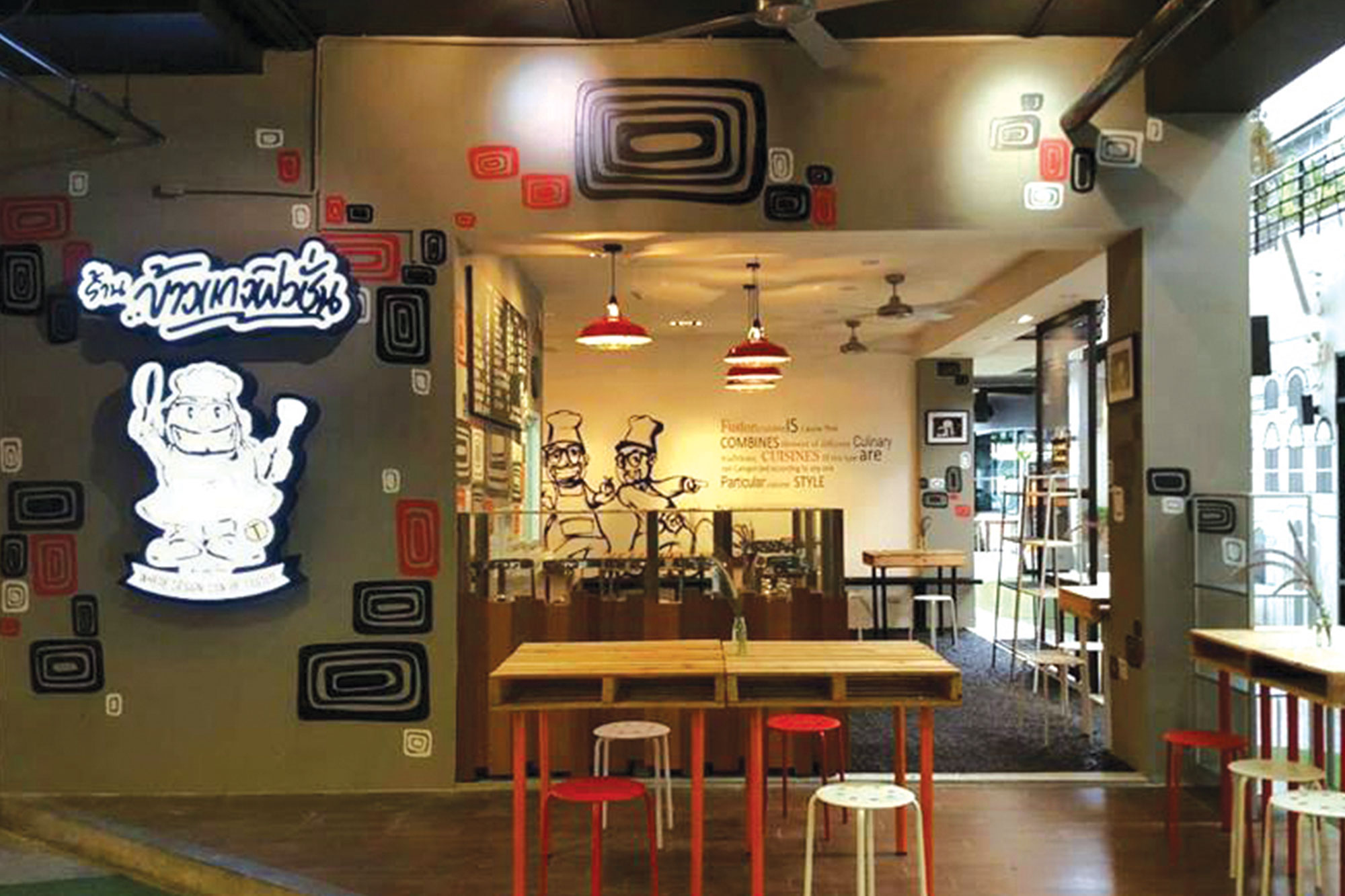 Kaokaeng Fusion by Time Décor
Classic Thai curries served on rice is a national one-dish staple, seen on street corners throughout the country. So why not put a twist on the popular concept? Orange curry with salmon, fried chicken with enoki mushrooms stir-fried with cheese infused with black pepper, fried clams in chili paste and roasted chicken dishes are this brave relatively-new restaurant's signatures, but there is much more on offer for those who are adventurous. Dishes from just 39 baht a plate are a real steal. Cheap, cheerful and definitely interesting.
Open daily 8am – 9pm
Star Avenue Lifestyle Mall near Boots
Facebook: ร้านข้าวแกงฟิวชั่น By Time Decor
053 244368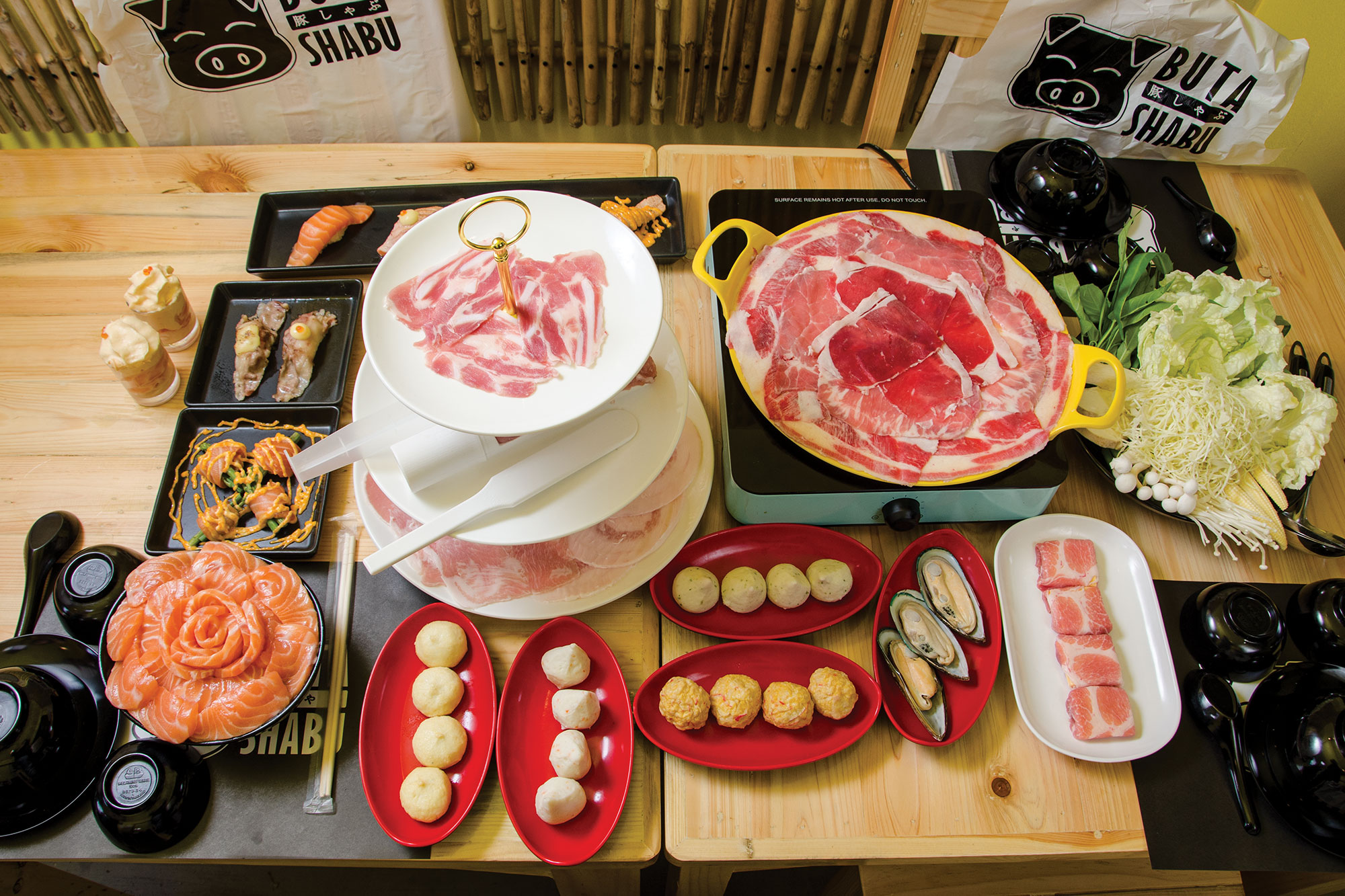 Buta Shabu
If you are a fan of the Asian style hotpot, it's not hard to imagine those aromas and flavours that come from a bubbling pot of delicious pork strips, fresh vegetables and a rich soup. But at Buta Shabu, this is taken a step further with the addition of cheese. Yes, that's right, cheese. And it kinda works. Hailing from Bangkok and now open in Chiang Mai, this contemporary Japanese hotpot offers a range of additions including beef, salmon and mussels that enhance the shabu experience. At just 348 baht per set, you can tuck into some truly unique flavours that are bound to reset the button on your understanding of what shabu can be.
Open 11.30am – 4pm and 5pm – 10pm (Closed Mondays)
Huay Kaew Road
Facebook: butashabuchiangmai
086 3466455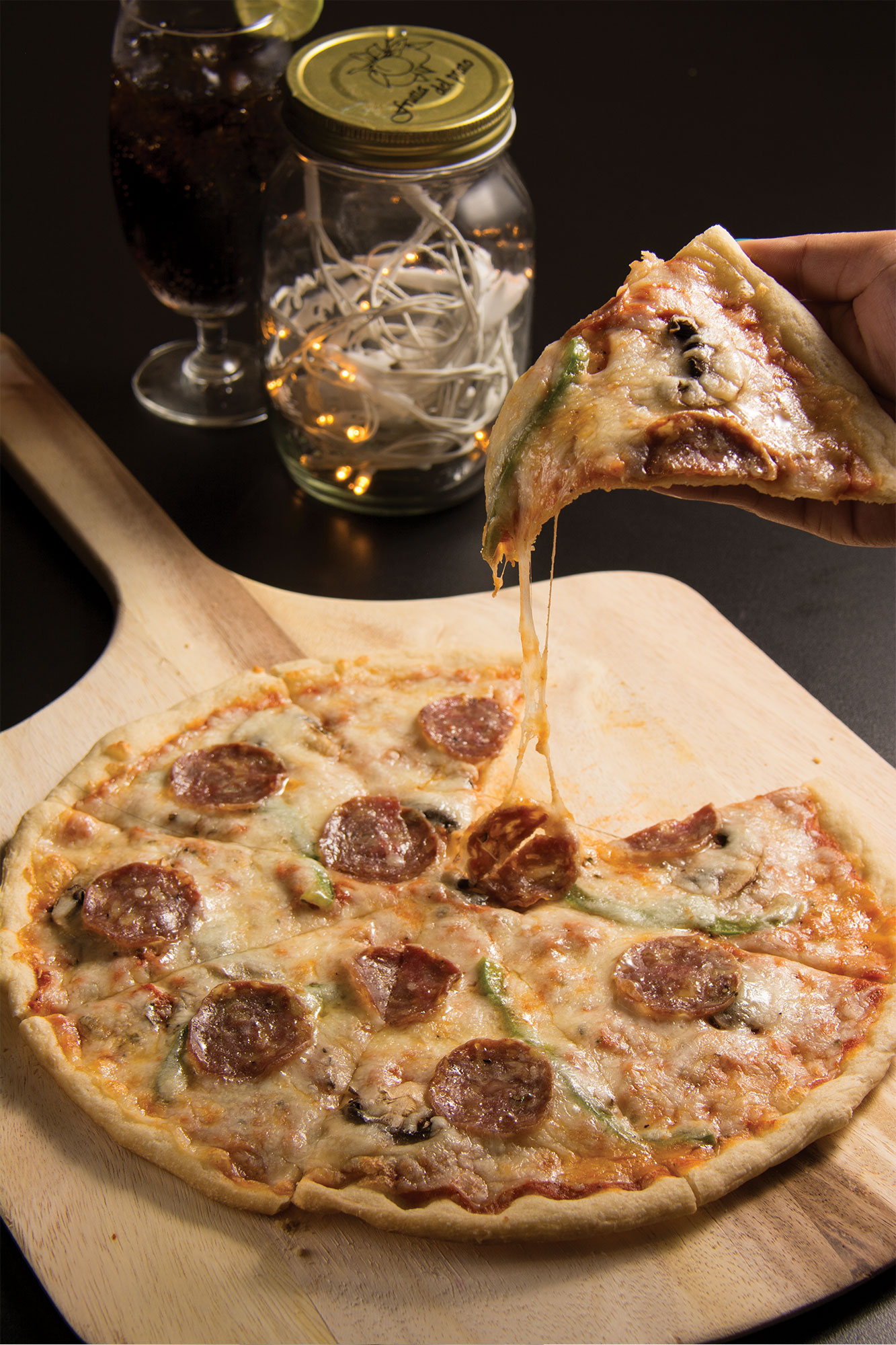 Flight 52
Welcome aboard Flight 52, the newest route from Chiang Mai to a full belly, open this month. This pizza and tapas restaurant is found in the heart of Loi Kroh, but is unlike anything else you would expect in the area. Chesterfield sofas, dark mood lighting, eloquent tables and a vibrant menu, Flight 52 is something quite unique. With waitresses dressed in faux Pan Am uniforms, Flight 52 takes themes from the golden era of flight – sophisticated, lavish and luxurious. With a wide range of pizzas (all with aviation themes – try the Mexican mayday or Hawaii heliport), around 15 tapas options to choose from such as duck roasted with cider and cinnamon honey dip or Danish meatballs with a potato salad, cold cuts, cheese platters and a range of desserts, this restaurant is definitely on another plain.
Open 5pm – Midnight
8 Loy Kroh Road
Facebook: Flight52ChiangMai
095 6743052