While quite different in their own rights, these three new cafes have one clear thing in common: a love of animals. Play with bunnies, BYO dog, and eschew meat, respectively, at each of these fun new hotspots.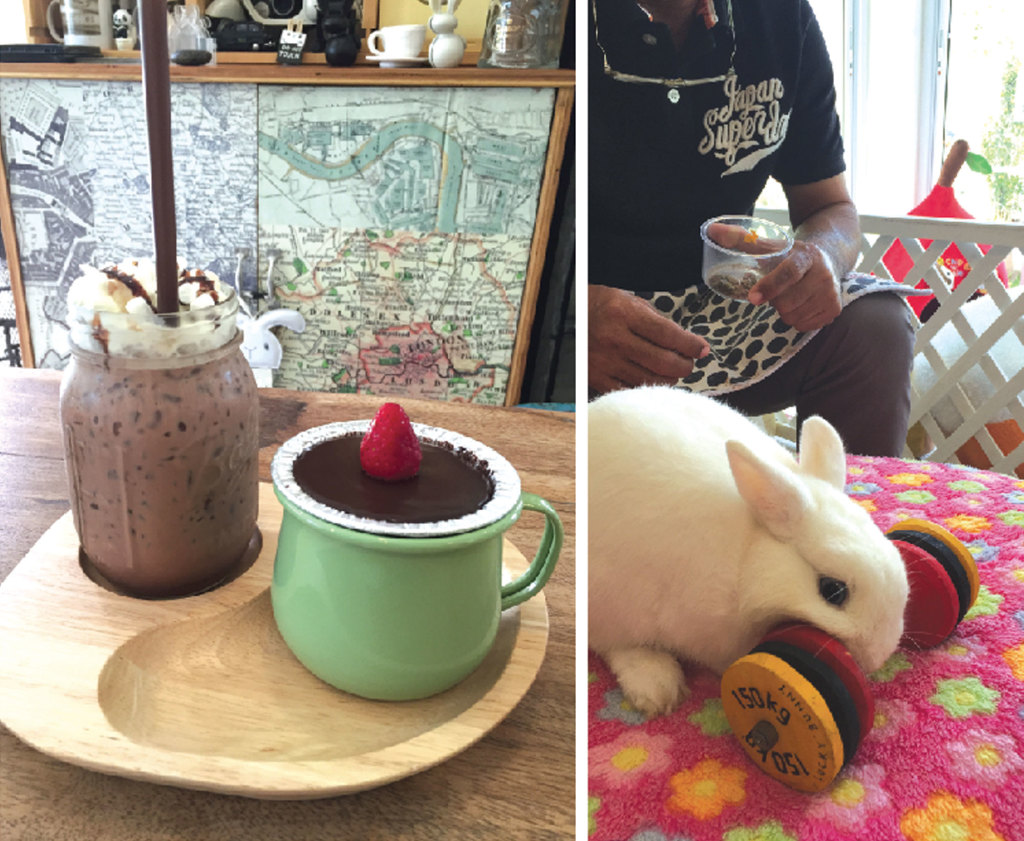 Lucky Bunny Cafe
Welcome to the first and only bunny cafe in Chiang Mai. Pretty much exactly what it sounds like – a caf? filled with bunnies. The Lucky Bunny Cafe has recently moved from Bangkok, bringing its fame along with it. Slightly more formal than your average cat cafe, visitors must book in advance with times limited to 11am, 2pm and 4pm each day, (and sometimes 12.30pm at busier times) and pay 150 baht per person to interact with over 35 playful little bunny rabbits. 50 baht of your ticket price can be used as a discount from your food and drinks bill, which include chocolate smoothies, Italian sodas, sweet cakes and coconut pudding. Each rabbit has its own personality and one of the owners (also known as the bunny whisperer) personally introduces you to your new fluffy friend, and even puts on a rabbit show complete with bunny weights and high jumps! All animals are healthy and checked by vets every month.
Open daily, 10.30am – 7pm (Closed Thursdays)
Baan Nonnipa Village, Mae Jo
Facebook: Lucky Bunny Cafe Restaurant
085 195 5465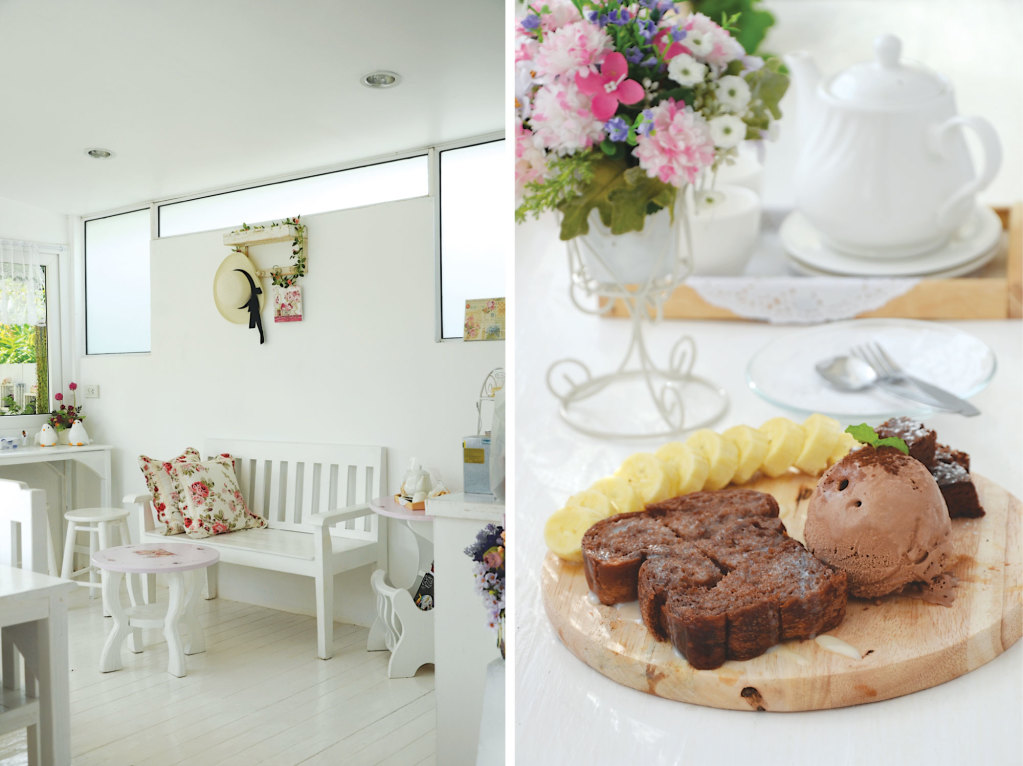 My Home Cafe & Vegetarian
For many true animal lovers, avoiding meat is part of the package, which is why this lovely new vegetarian bistro is a great place to linger. My Home Caf? and Vegetarian features clean white d?cor, a green space of shady trees, and the sounds of running water from a pretty fountain. The owner has been a vegetarian for 18 years, and her desire to eat fresh, healthy and meat-free inspired her to open My Home. Indeed, customers are encouraged to feel like they are at home, just as the name suggests. Various kinds of vegetarian and vegan foods and drinks are served, including imitation fried chicken, vegetarian ham and sausages, and salads served with four types of dressing. Special daily menus are also available with favourites such as vegetarian chicken yellow curry, rice noodles with spicy sauce and fried mushrooms with soy sauce.
Open daily, 10am – 6pm (closed on Sundays)
Thanawan Village, Soi 11, Chiang Mai – Mae Jo Road
Facebook: My Home Cafe Vegetarian
081 027 0050, 099 819 9726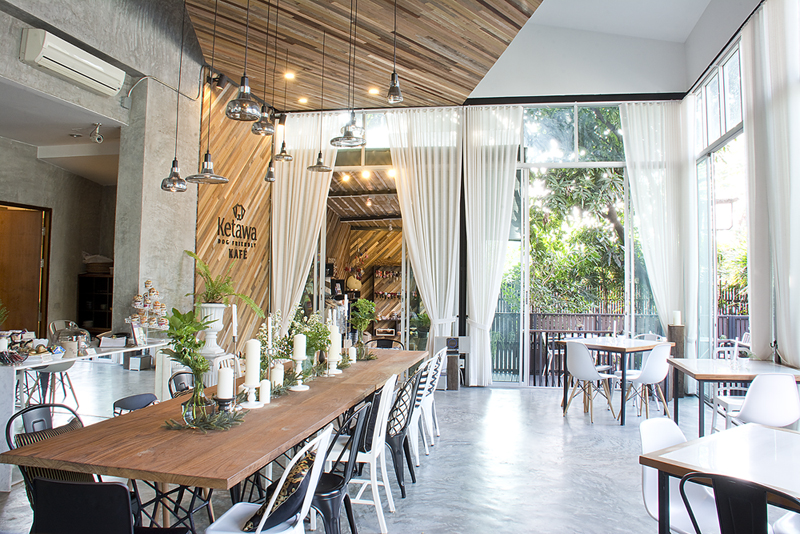 Ketawa Dog Friendly Kafe
Five years after its initial opening, Wat Gate's stylish Ketawa Hotel has returned with a renovation and a chic new eatery decorated in contemporary loft style and surrounded by shady trees. But what's best of all is that Ketawa welcomes not just humans, but dogs as well! Bring your beloved furry friends and they'll be treated like miniature princes and princesses, with speciality foods and a garden where they can run, play and make friends. Ketawa Dog Friendly Kafe also serves tasty food for those on two legs, including green curry served with roti and homemade muesli yoghurt. Next door is a supply shop with cute products for both pets and humans.
Open daily, 7am – 8pm
121/1 Bumrungrat Soi 2, Wat Gate
www.ketawahotel.com
053 302 248