Globally, and in the Asia Pacific region, an authoritarian patriarchal rule is ascendant and feminist space is under increased attack. In order to exist, we sisters (or rather like minded feminists, who do not necessarily have to be females) will have to resist and persist. Resist this patriarchal ascendancy and the consequent threats to civil society. And persist to challenge the exploitations and inequalities that are driving us towards unsustainable development.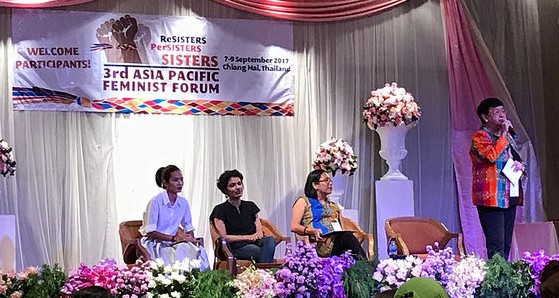 The catchline of the ongoing 3rd Asia Pacific Feminist Forum (APFF 2017) which opened in Chiang Mai, Thailand yesterday is "(Re)sisters, (Per)sisters, Sisters" on the theme of "Mobilising in the era of authoritarian, patriarchal, late capitalism".
Kate Lappin, Regional Coordinator of the Asia Pacific Forum on Women, Law and Development (APWLD), an organisation which is empowering women to use law as an instrument of change and promoting women's rights in the Asia-Pacific region, and is also the organiser of the 3rd Asia Pacific Feminist Forum (APFF 2017), gave an exclusive interview in June 2017 to CNS (Citizen News Service).
Opposite of patriarchy is not matriarchy, but solidarity
Kate moots the idea of a Feminist Fossil Fuel Free Future, which is about having feminist democracies. She hastens to explain that this does not mean putting the current development model in the hands of women. "It means having a different kind of democracy that is based on shared systems. Feminism is about solidarity, and not about matriarchy. The opposite of patriarchy is not matriarchy but solidarity. Patriarchy is about using power and violence against other people in order to gain power, while feminism is about using care and solidarity to change systems and share and redistribute power."
Without mincing words, Kate categorically says that while countries have initiated processes to achieve the Sustainable Development Goals (SDGs), there seems to be a lack of commitment in them to genuinely shift to a sustainable development model. Most of them really do not want to do anything that challenges their existing economic model that underpins development. So any work done on sustainable development still benefits a tiny minority. Then again, the fuelling of militarism, authoritarianism and patriarchal governance increase the threat to sustainable development.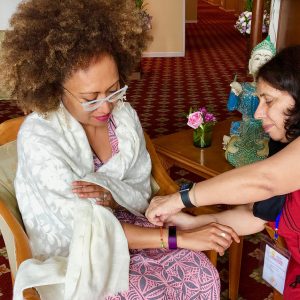 It is indeed a pity that even democratically elected governments function like fundamentalist and capitalist forces whose policies harm those very people who elected them. Giving the example of USA and India, Kate feels that some of the authoritarian governments, that follow a patriarchal model of governance, have got elected through instilling hate and fear in the people. "Trump capitalised on working people's distrust of globalisation, and used that plank to get elected. Yet, he is now actually fuelling globalisation. The Indian PM [Modi] has capitalised on people's feeling of injustice, by directing those feelings towards other countries and/or minorities within India. Both these leaders fear that men might be losing power to women; both believe in regaining power through patriarchy and by fomenting hatred through the use of threats and violence towards other people", she says.
Ray of hope for a just social order
According to Kate, "We, as progressive feminist movements, need to show that there is another alternative. We can genuinely have elected people who are not there for their personal/family capital interests, but for a new system that is going to be redistributive and just. I already see a readiness and willingness for an alternative shared leadership that has a genuine sense of responsibility and accountability towards the people."
She takes the example of SDG 7 (Ensure access to affordable, reliable, sustainable and modern energy for all). Even if nations are shifting from coal energy to more renewable forms of energy, in order to achieve this goal, they are still doing it in a way that provides the 'profits of energy and access to energy' to only corporations and does not address unsustainable development, and aspects of inequality as well as the environment.
Kate emphasises that, "If we are going for energy transformation, we need to transition towards energy democracies and not just energy monopolies. We will have to do away with centralised and extractive capital investments, and have a dispersed way of managing energy where communities can take control of their own energy and own it. We normally have a very male dominated and controlled energy industry. So a feminist fossil-fuel-free future is also about energy democracy".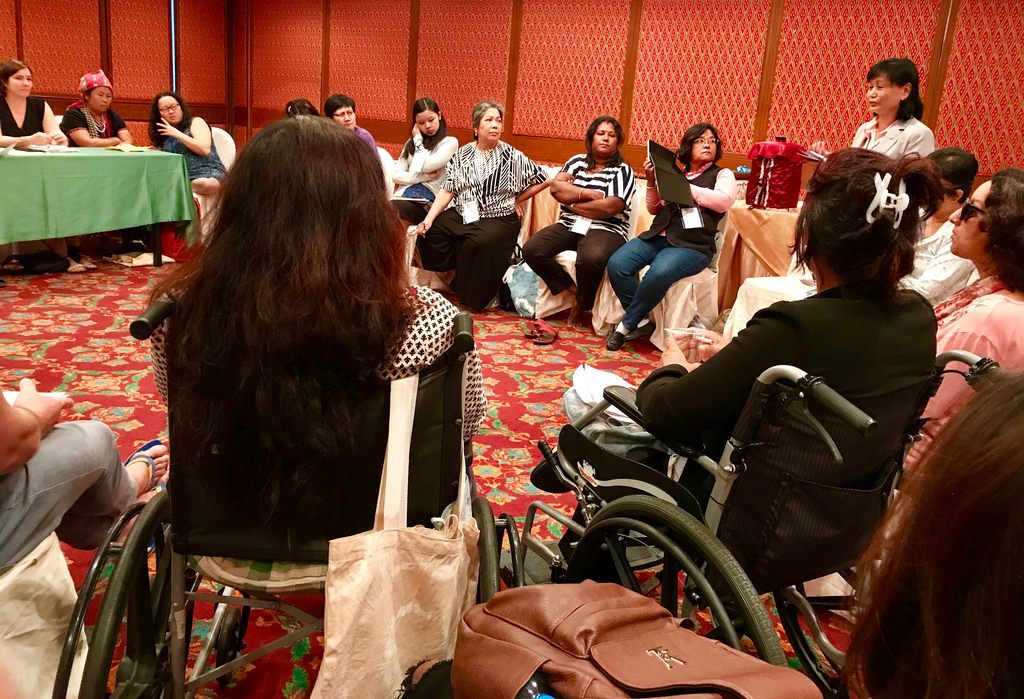 "It is not only about starting a discourse but also creating movements around development and redistributive justice. This is exactly what feminist movements like ours are doing. In case of climate justice, we have brought a feminist perspective to mobilise more grassroots women to create their own movements around climate and environment friendly sustainable development and show the world that they too have a voice. We were able to bring to the UN a whole movement of over 400 organisations, and made the member States talk about redistributive justice. Then again, this year at 61st UN Commission on the Status of Women, we eventually managed to successfully table a 'gender just and equitable transition' for workers to low carbon economies—planned transitions of the workforce that address the sexual division of labour and are more gender equitable and sustainable for all people", says Kate.
The current political global scenario is not only a backlash by authoritarian governments, but also signifies that capitalism is failing. There is a dip in equality and a rise in authoritarianism and patriarchy. At the same time there is a recognition around the world that the present political and economic systems are failing. The current flawed system is being increasingly questioned and movements that challenge exploitation and inequalities are becoming increasingly visible.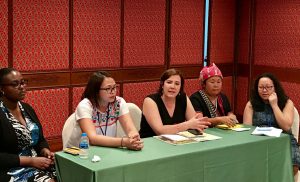 This, feels Kate, is the perfect time to come together and collectively map feminist alternatives to the current political, economic and social order. Real changes happen only when you invest time and efforts into mobilising and organising people. Now is the time to capture the challenges and opportunities that this moment brings and to make people take back the power from hands of people who are not accountable to them."
APFF 2017 would hopefully provide a platform to mobilize stronger action within nations and regions in Asia-Pacific, for dismantling economic, social and political systems that produce obscene levels of inequality and fuel violations of women's human rights. Feminist democracies indeed are the need of the hour.
Shobha Shukla, CNS (Citizen News Service)
Shobha Shukla is the Managing Editor at CNS (Citizen News Service) and the above article is based upon her interview series of key women leaders in Asia Pacific region who have played a key role in striving for development justice. Follow her on Twitter @Shobha1Shukla