From northern curries perfected over time, Italian cuisine to satisfy any critic, to expert steaks and connoisseur coffee, these new spots around town are doing what they do and doing it well.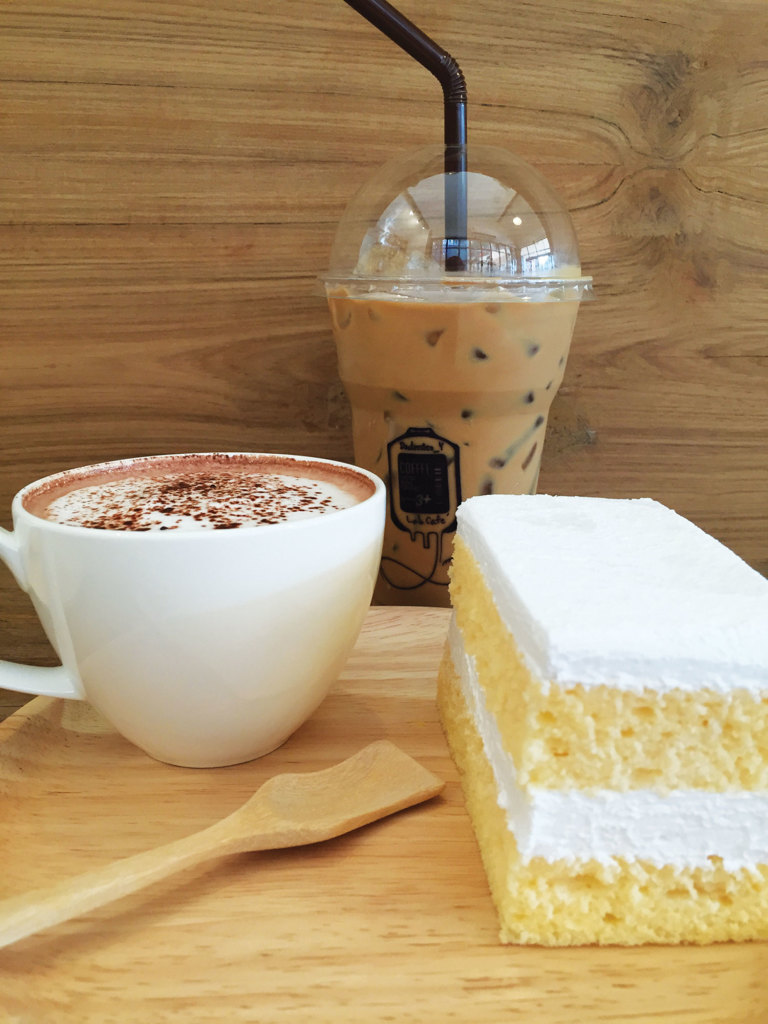 Pakamon By DoctorGen_Y
Pakamon By DoctorGen_Y is the third Pakamon in Chiang Mai but paired with a new twist not seen at the other two locations. The doctor's concept is to bring fresh, bitter and strong coffee in what he calls the Lab Cafe. The coffee is unique and strong, with a distinctive aftertaste often lost with sugar in more commercial coffee shops. Their hot chocolate is made from real dark chocolate and all their almond milk and soy milk is homemade by the doctor himself. Partner up a drink with a wide range of homemade cakes and snacks such as the fresh milk cake or the passion fruit mousse. Their signature coffee is the Doctor Blend, strong, not too sweet, and is just what the doctor ordered.
Open daily 7.30am – 8pm
(8.30am – 7pm Saturdays and Sundays)
Sirimankalajan Road, Opposite Soi Nam Phueng
Facebook: DoctorGen_Y Lab Cafe
091 0281652 / 091 1392289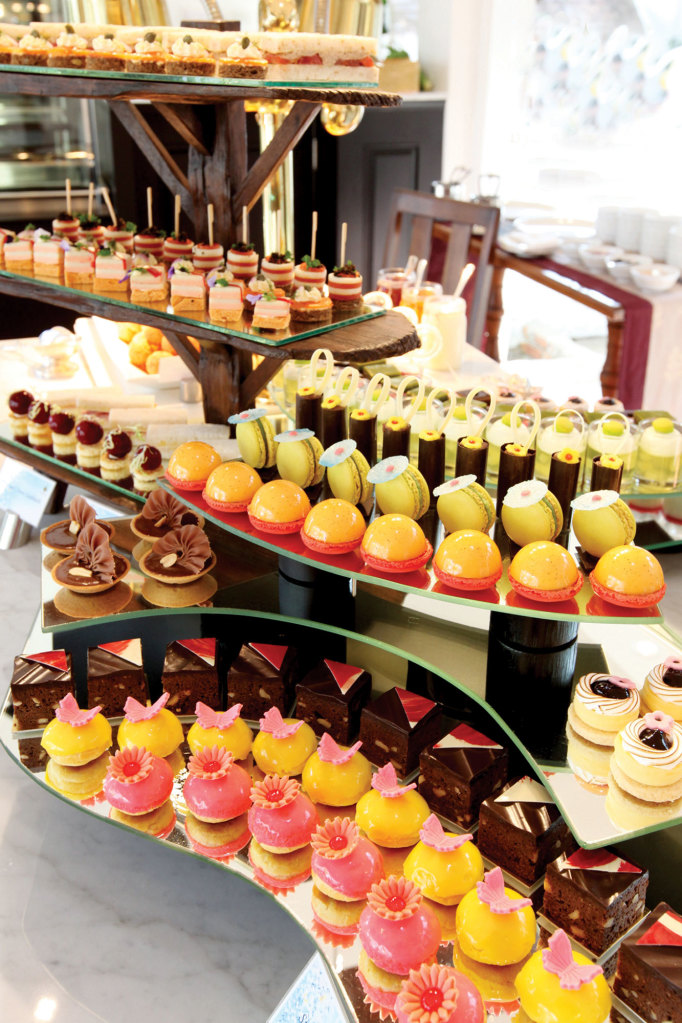 Kasalong Dessert Buffet
Got a sweet tooth? We have just the thing for you. Simply drive into the car park of the Dhara Dhevi Hotel and you will find the easily accessible Kasalong Dessert Buffet where a kaleidoscopic array of sweet treats awaits you. For only 550 baht net, you can peruse and partake as many delectable sweets as you can handle. Pick up some of their famous macaroons (the mango and sticky rice is a delightful surprise), nibble on pastries, indulge in some ice cream, and cleanse your palate with fruits, sip tea or coffee…and keep going back for more, and more. The display is uber Instagram-friendly, as can be seen by the plethora of uploads on social media, the buffet is more than generous and the variety will keep you coming back for more. They also have a few savoury pastries for those who need a break from all the sweet succulence.
Open 1-6pm daily (they accept bookings for two hour sessions at 1 am and 3 pm though you can try to get lucky with a walk-in).
www.dharadhevi.com
Facebook: dharadhevicakeshop
053 888 888
Italics
While we are going to have to wait a few more months to see the grand opening of Nimmanhaemin's first five star hotel, Akyra Manor, they are giving us a teaser of good things to come by the early opening of their Italian restaurant, Italics. Their scrumptious breakfasts are already being touted on social media as Nimman's best, and their pizzas, made thin, crispy and scrumptious in their wood-fired oven, a menu highlight. You can sit and snack on a few appetisers while enjoying a cocktail in the evening, dig into a hearty and traditional pasta with a bottle of wine from their mainly-Italian centric wine list, spoil yourself rotten with desserts accompanied by an espresso, or simply pop in for a quick lunch. Open in mid-August, Italics, with its sexy d?cor, friendly staff and exciting menu, is already on the Nimman map.
Soi 9 Nimmanhaemin Road
www.theakyra.com
Facebook: Akyra Manor Chiang Mai
053 216 219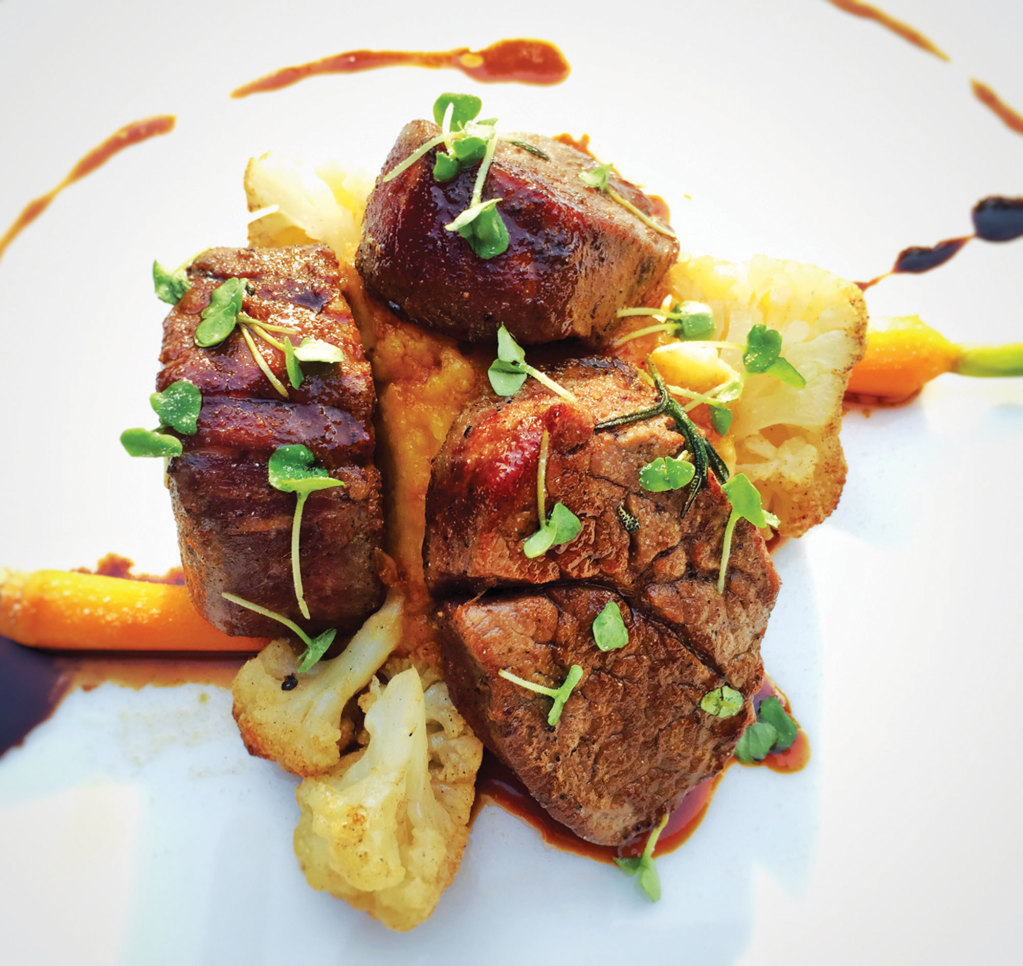 Palette Restaurant at 137 Pillars House
Palette Restaurant recently introduced their new executive chef, Thiti Thammanatr, and along with his 30 years of experience and award winning technique is adding some seriously delicious dishes to their menu. Some of Palette Restaurant's finest specialities recently introduced are smoked salmon with truffle cream and micro greens, vanilla butter poached prawns with greens and a green curry reduction, and seared tuna fillets and foie gras mousse with port wine reduction. The cuisine harnesses the natural flavour of Royal Project produce with just enough of Chef Thiti's flair thrown in for good measure. The restaurant is set in the gorgeous, intimate setting of the original teak homestead building at 137 Pillars house which accommodates 20 diners; perfect for a quiet romantic evening over wine and a fanciful menu. While the seating can run out quick, calling ahead for reservations is highly recommended.
Open daily 6pm to 11pm
www.137pillarshouse.com
facebook.com/137pillarshouse
053 247 788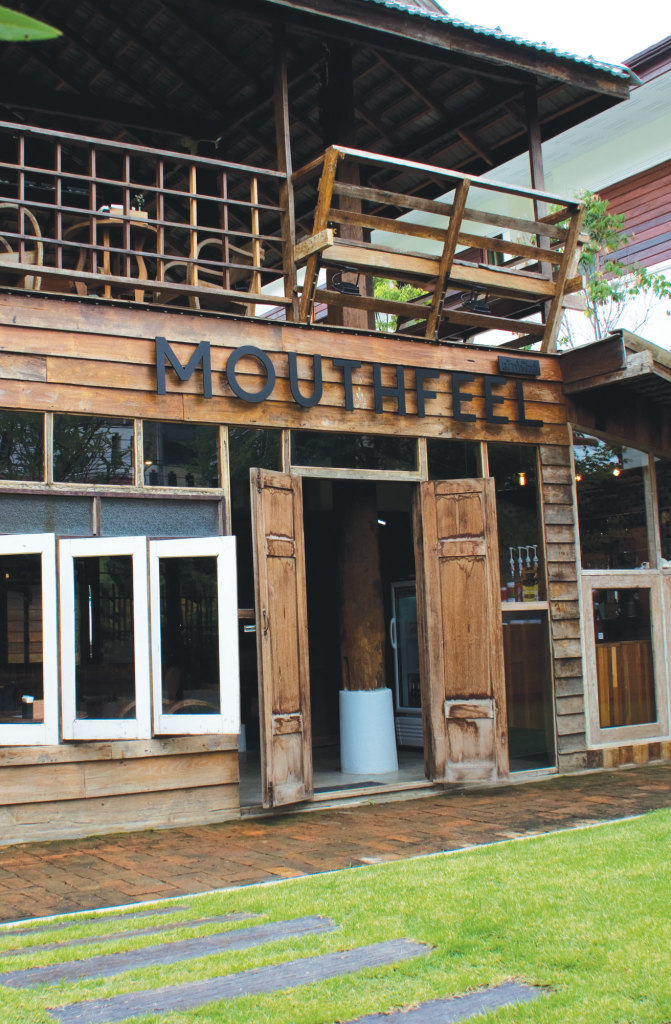 Cafe Mouthfeel
The owner of Cafe Mouthfeel chose Taewarit Road in Santitham because of its' peaceful, quiet atmosphere. The building is a beautiful construction of wood reclaimed from an antique rice barn and a charming combination of family heirloom furniture and simple, natural wood seating. Cafe Mouthfeel has two floors, the first being enclosed in an array of glass shutter windows, and the second an open-air seating area with hanging vintage light bulbs and wooden furniture, and with additional seating in the beautiful, manicured green lawn. The menu offers northern Thai standards cooked to the highest quality at very reasonable prices; the imlek curry is especially full of robust flavour marinated into tender chunks of soft pork. Cafe Mouthfeel is a perfect place to relax with a book in the afternoon while sipping on brewed coffee beans from Thepsadej Doisaket, and is also ideal for a quiet dinner in a quaint neighbourhood.
36 Taewarit Road, Santitham
Open daily 10am – 9pm
Facebook: cafemouthfeel
089 758 9595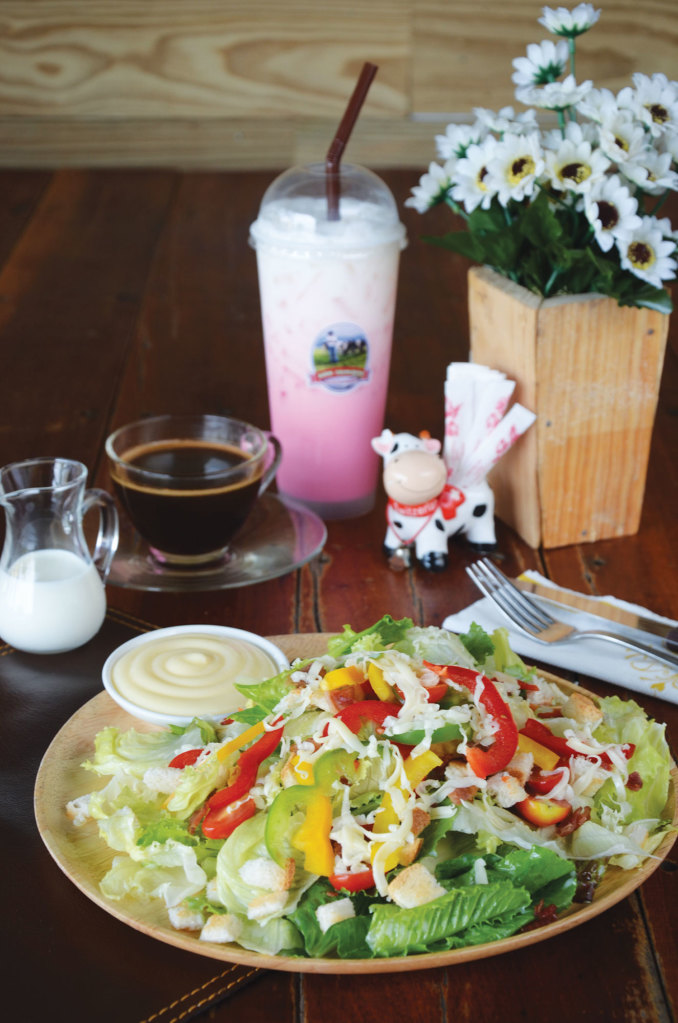 Farm Changrung Farmshop
The Farm Changrung Farmshop restaurant offers you a true farm to table experience with piping hot, tender cuts of pork, chicken and beef, amazingly fresh vegetables raw and grilled, and rich, creamy fresh milk from the cattle on their farm. The Changrun Farm is located on 15,000 rai of land in Doi Tao where the animals roam freely, grazing among the crops of vegetables and grains. Changrun Farmshop is located in Star Avenue, decorated in rustic raw wood furniture, walls adorned with corn cobs and corn husks, and the food is served by charming staff clad in cowboy hats. The pork tenderloins, beef steaks, and roasted chickens are hearty and flavourful and served with generous portions of salad and fresh vegetables. To top it off, you must try their homemade ice cream, churned right in the restaurant with fresh milk from their own farm cattle, it is one sweet, organic treat.
2nd Floor, Star Avenue (Arcade Bus Terminal Chiang Mai)
Open daily 10am to 10pm
Facebook: FarmChangrung
053 244 229