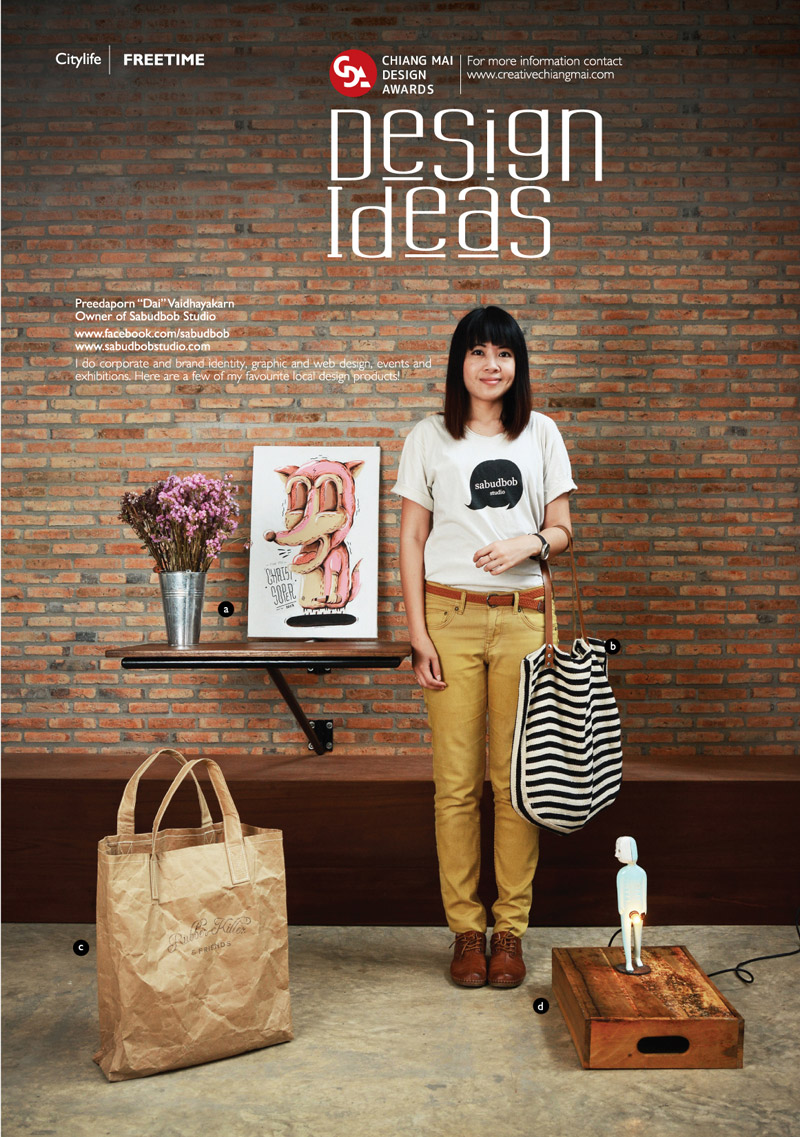 Preedaporn "Dai" Vaidhayakarn
Owner of Sabudbob Studio
www.facebook.com/sabudbob
www.sabudbobstudio.com
I do corporate and brand identity, graphic and web design, events and exhibitions. Here are a few of my favourite local design products!
a. Painting by Soper
Graffiti and graphic artist Christ Soper is part of a new generation of local Chiang Mai artists, and I got this eye-catching work from Soper's recent solo exhibition at Lazy Sunday Party gallery.
b. Jibberish Tote Bag
I love the blend of Japanese and Chiang Mai style of this bag, which was made by a local artist. I got it at Nimmanhaemin Art Promenade (NAP) last year.
www.facebook.com/jibberish.shop
c. Rubber Killer Bag 
Local designer Rubber Killer is known for their smart, recycled designs. This repurposed paper bag turned tote is super cool and can be mixed and matched with any outfit.
d. Hern's Bessto Boy Lamp
There is nothing quite like this unique lamp…and I think you can see why! It's been a top seller for nearly two years now for designer Hern, who is known for his distinctive style and products that are both cool and useful.