Phumiphat Wannakorn (Pae), 30
Owner of 053 Chemical Brothers Tattoo & Barber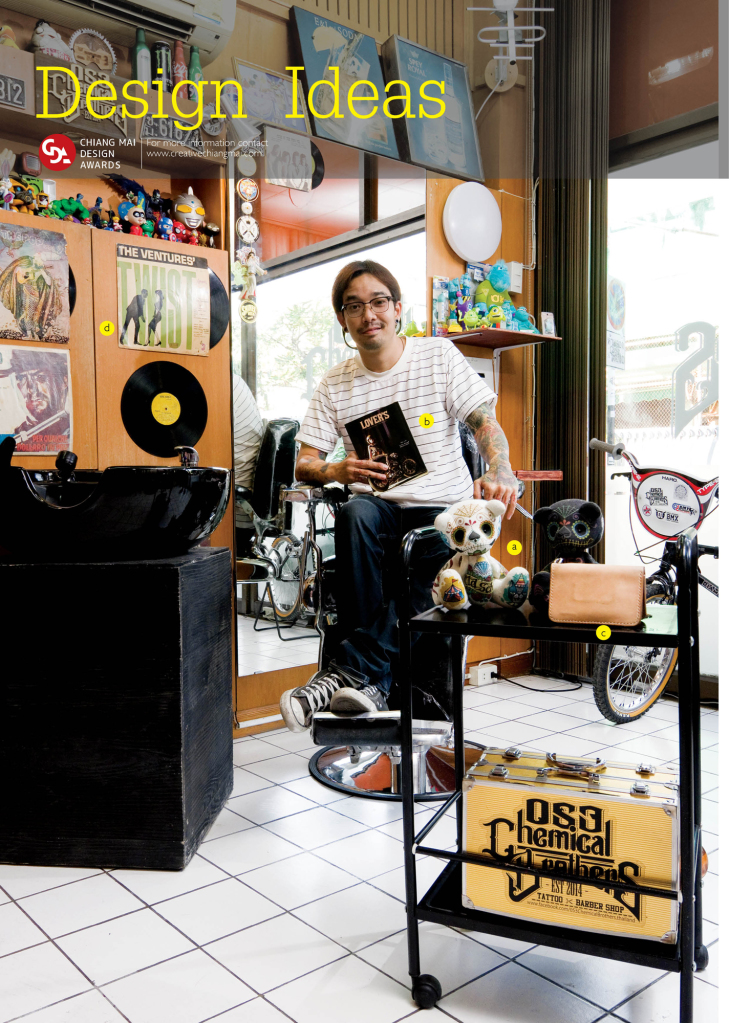 a. 053 Dolls by Mornzter Thai
My friend gave me these two dolls as a present when I first started my business. The dolls suit my shop so well. Look, there are tattoos and cool art on the dolls.
Price: 600 – 1,200 baht
Facebook: Mornzter Thai
b. Lover's Book by 70 Cafe
My friends always know what I'm looking at. I got this book from another friend, who of course knows that I love motorcycles. It is a limited edition book! I enjoy opening the book, turning each page, and that's my happiness.
Price: 240 baht
c. Handmade Leather Wallet by Fat Buff Shop
What I like about this leather wallet is that despite its simple look,
it is durable. I even love the seams on the wallet.
Price: 1,200 baht
Facebook: Fat Buff Shop
d. Vinyls from JJ Music Sound
I bought some vinyls from JJ Music Sound and posted them on my shop's wall. I think they quite suit my shop. I just love the decoration.
Price: 300 baht each
Facebook: JJ Music Sound