Nipan Chawcharernpon, 26
Video Producer and Video Post-Production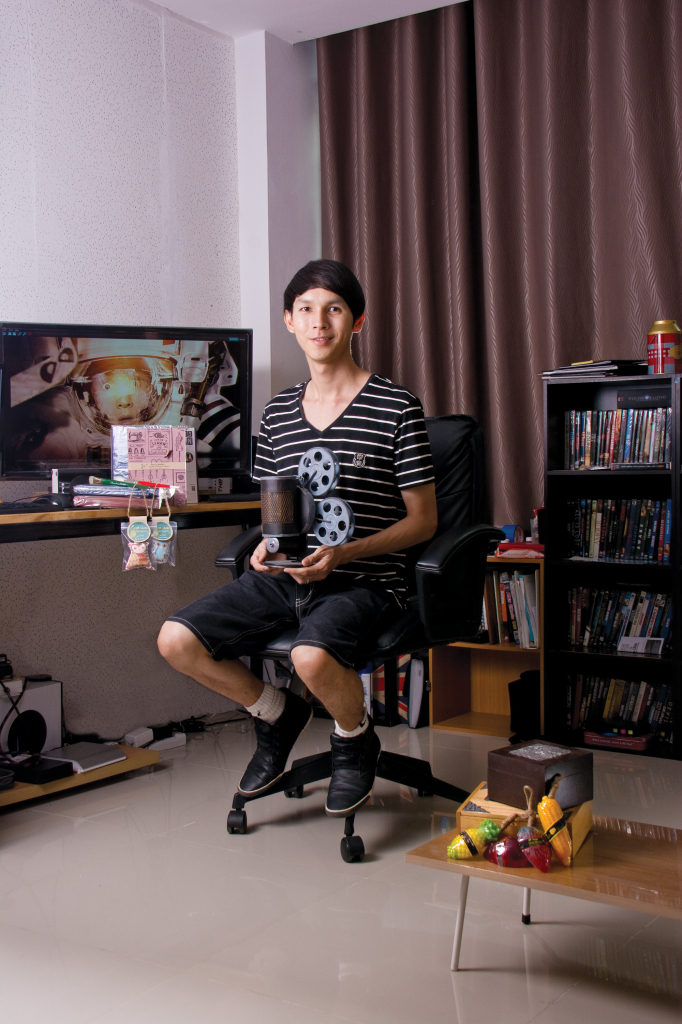 Click to enlarge
1. Handmade Keybunch by Littleidea
I like the colourful design and the animal theme, it works perfectly. They are cheap and really fun too.
Price: 35 baht
Littleidea Chiang Mai shop (Rin Kham Intersection)
099 241 6551
2. Herbal Soaps
These handmade soaps with creative fruit designs and fruity smells help me relax every time I take a bath. They are great as a gift or to just use day to day because they're inexpensive and last a long time.
Price: 90 baht
Thaiherbs-thaimassage.com
081 952 1145
3. Wooden Boxes from Ban Tawai
I like the Lanna style and fine delicate design work. These boxes are unique and really display all the hard work that was put into making them.
Price: small 250 baht, large 350-400 baht
Ban Tawai, Hang Dong
053 433 074
4. Handmade Diaries from Ruamchok Market
I really like the cover of these handmade diaries, which are decorated by colourful printed fabric and interesting designs.
Price: 160 baht
Ruamchok Market
5. Film Projector
This thing is old but a classic. I like to collect miscellaneous objects and decorate my home with them, and this is by far one of my favourites.
Price: 560 baht
Ruamchok Market