There is so much to enjoy here if you are a lover of a good lifestyle and have some time to indulge in a lazy few hours over a delicious dessert, a mocha berry coffee or some BBQ ribs…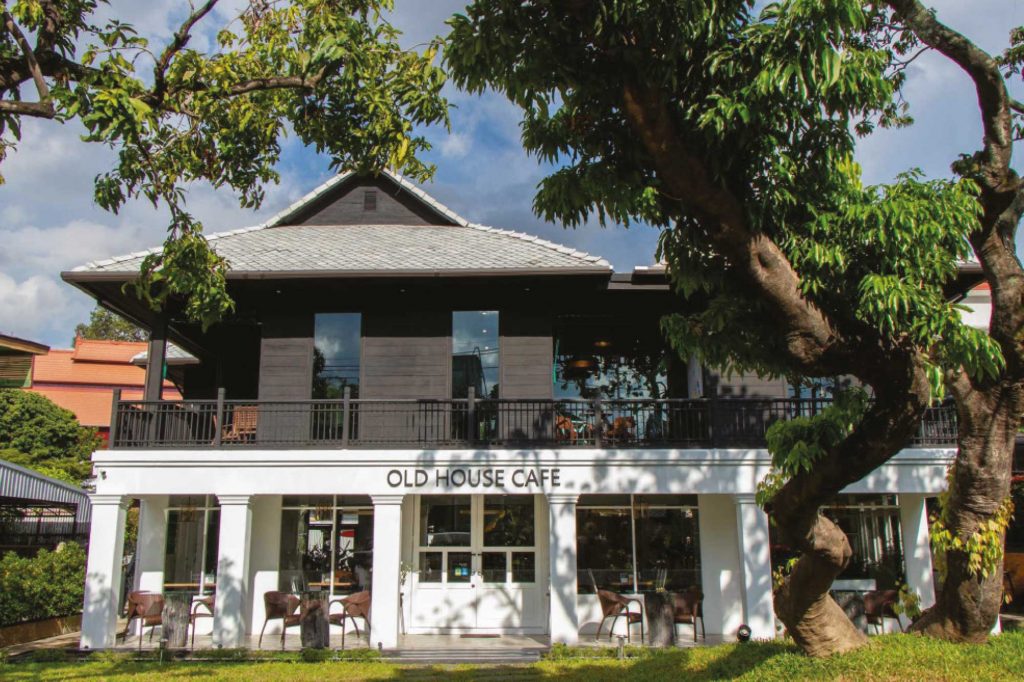 A century old wooden house has been revived as a boutique café. Situated in the old city, this café fits perfectly with the charming scene of Chiang Mai with a large and inviting green space in front. The bright white café serves in-house roasted coffee using local beans. The thoughtfully designed drink menu is delightful, offering coffee drinks to suit every taste. The playful mocha berry coffee drink is designed to taste like a biscuit stuffed with berry jam. For a little more refreshment, the lemon smoothie is served in such a large size, it could keep you chilled for hours. Savoury dishes are also available — the BBQ ribs that require half a day to prepare are not to be missed. Upstairs is the old house preserved in the finest condition which serves as a gallery and meeting room.
Jahban Road, T. Phra Sing (near Anuban Chiang Mai School)
Open 9am – 6pm
Tel. 094 729 9696
Facebook: Old House Cafe Chiangmai
Retreat from the fuss of the city to enjoy homemade comfort food while gazing on our beloved Ping River. The concept of this place is designed to be a chilled out place for friends or to meet some new people. BBQ pork ribs served with fries and rocket is a classic choice. For something more exciting, try the Lanna pizza which uses dough made daily and local delicacy nam prik ong paste as the sauce. Sweeten the day with raspberry brownie served with mango ice cream, or a glass of mojito can lighten up your mood, too. For this upcoming winter, there will be live music to add to the romantic ambience during the breezy weather.
1/3 Pa Daet Road, (near RatiLanna)
Open 8am – 10pm and 8am – midnight (Fridays and Saturdays)
Tel. 082 759 7562
Facebook: atimetochair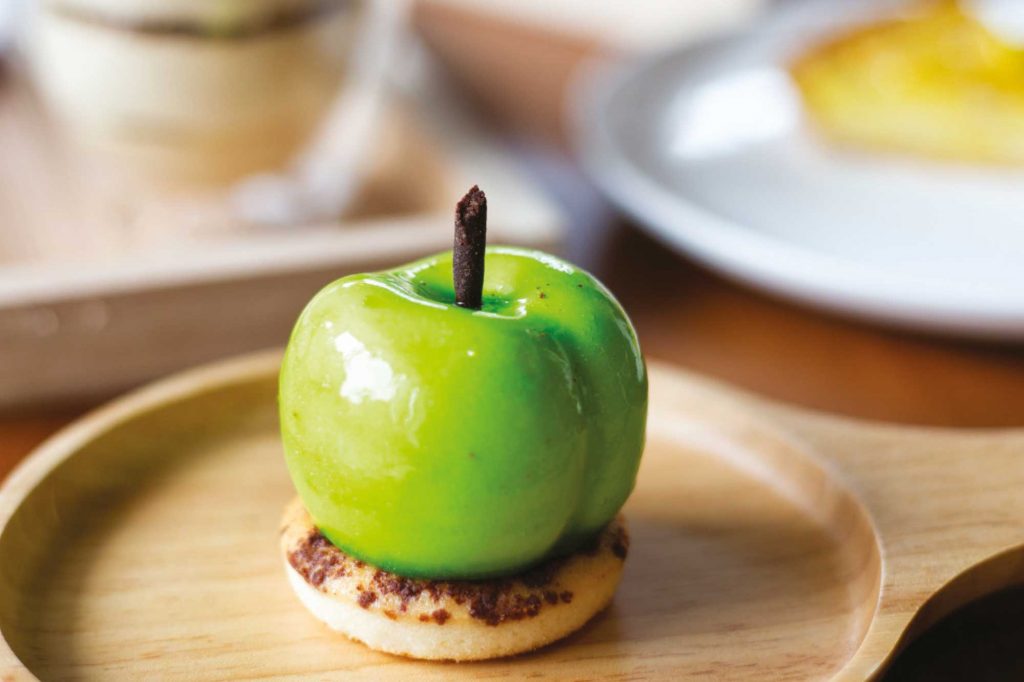 Tiramisu is a favourite of many but it can be a challenge to find one that fits your taste. Here at Tea Leaf Lab where all pastry is homemade, this common sweet is elevated with an exquisite taste unique here in Chiang Mai; all components from the mascarpone cheese to the biscuit are personally prepared by Chef Roman Sturn. While sipping your favourite cup of tea, maybe try the beautifully presented apple crumble, made from delicious golden and granny smith apples. Also awaiting you at the shop is a daily-changing selection of sweets which are crafted with seasonal fruits. So, don't hold back!
At Chiangmai Ram Heath Center
Open 8am – 6pm (closed Mondays)
Tel. 064 349 0845
Facebook: tealeaflab