Education is undergoing major transformations due to rapid advances in education technology. One school in Chiang Mai is leading the pack by applying this methodology to grades 1-8. Current educational paradigms lack relevance to the modern technological society and rapidly changing workplace, resulting in students that are not prepared for the real world work force. Consequently, teachers, administrators, parents and students are seeking new ways to utilise technology to improve upon the educational experience and relevance to our increasingly technological world.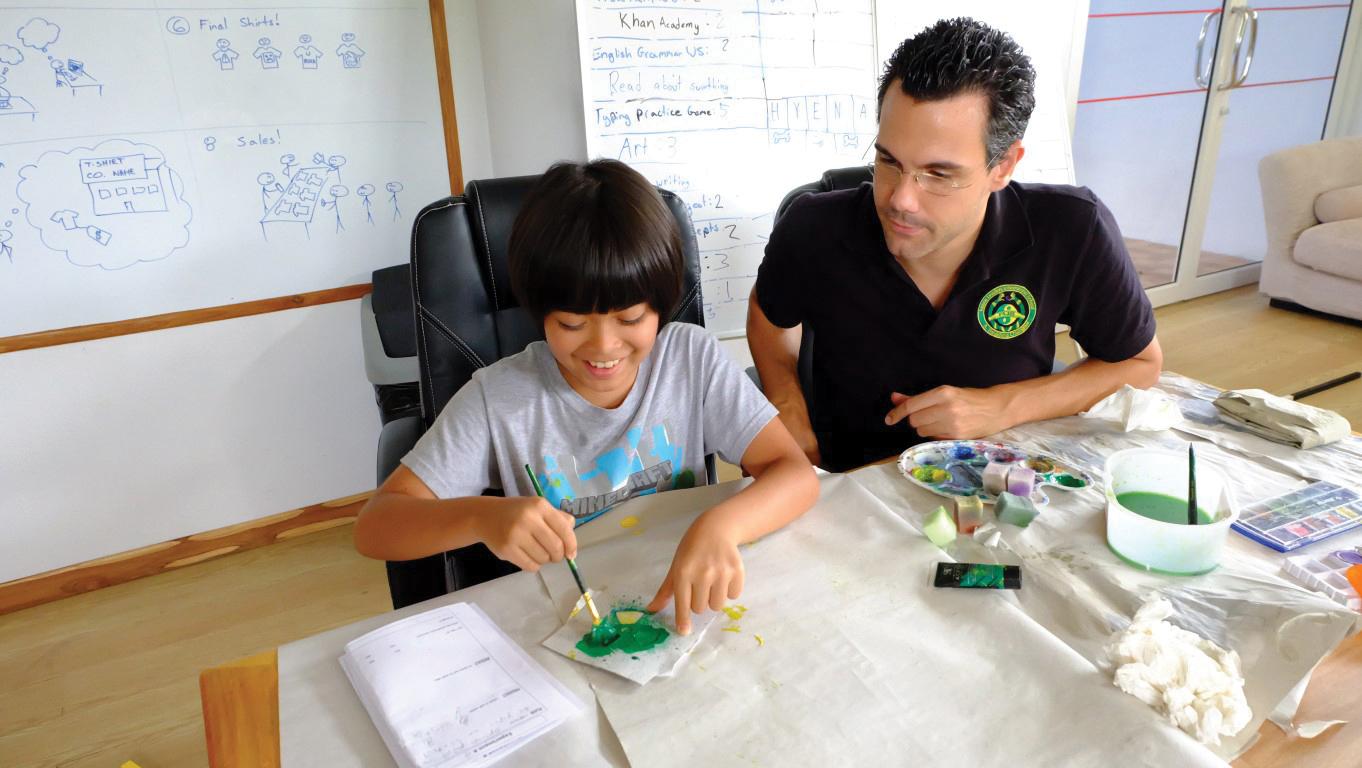 "Here at Future Leaders International School, we believe it's essential to modernise education and create a student experience which enhances the love of learning while at the same time accelerates the learning process," said Dan Harrison, the school's owner, who holds a Ph.D in Organisational Psychology.
Even the FLIS buildings in Hang Dong District are designed to achieve this purpose. Each classroom is fully equipped with the latest technology with each student, even in grade one, being provided their own computer and large monitor. The single story classrooms are arranged in a U–shaped pattern with a large air conditioned room in the centre. Its overhead skylights and gleaming teak walls provide an elegant environment for school meetings, student interactions and indoor play. Each classroom is designed for ten students or less and is equipped with top of the line air filters.
"We will not have more than ten kids per classroom," explains Derick Spenard, Principal. "We are an international school with a homeschool environment. Our class sizes are ten students or less and all learning is personalised for each student, focusing on individual strengths, interests and needs."
FLIS focuses on developing the potential for every student by working closely with each individual child to develop their interests and talents. Teachers will wear many hats with their main jobs not to lecture and enforce rules, but to monitor and guide.
"Technology is going to be a crucial learning tool at FLIS, and we will use the Microsoft model of education with tools such as Minecraft to allow our students to learn many crucial skills, such as classroom collaboration, reading and writing, as well as using technology to further their learning."
According to Dr. Harrison, the workplace today is looking for graduates with portfolios, not just test results. He believes that by utilising educational technology at a young age, students will be able to build a portfolio which will not only help define their career choice, but allow them to step into it with ease.
"Kids love technology which makes it easy to keep them excited about learning," Dr. Harrison continued. Nearly all the subjects can be made fun through the use of technology. For example, Microsoft's software called Minecraft has an educational component which can be used to develop reading, mathematics, architecture, collaboration and even to begin learning to write computer code.
"The use of educational technology in small class sizes enables us to empower students to learn at their own pace which further encourages the student to learn much faster. The core subjects such as maths and reading are cumulative and require step-by-step learning. This enables the student to master the prerequisite steps before proceeding, and at the same time to proceed as soon as they master each step. By doing so, they continue to enjoy the subject and learn much more rapidly. At the beginning of the week we sit down with each student and set each student's learning agenda and targets for the week which includes the student's interests. They achieve these targets in the order in which they are comfortable. If they get frustrated with a task, for example, with a maths equation, they are free to move along and, for instance, play the piano. But they know that eventually they will have to come back to the math and try again, all at their own pace. When they complete all their tasks for the week, they are free to explore other avenues or simply explore other projects and interests of their choice."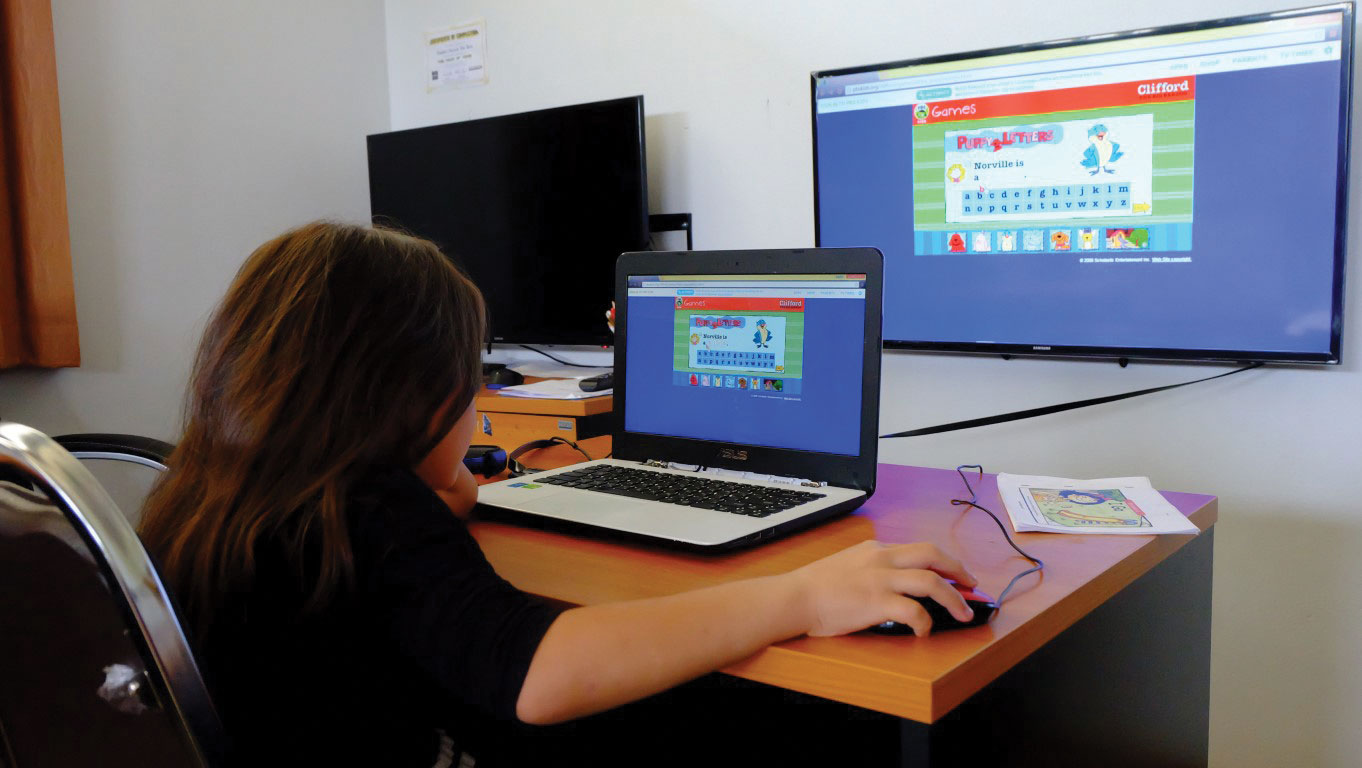 "Due to the use of educational technology, we no longer need teachers to stand in front of classrooms and lecture as the primary mode of education," added Spenard. "There are extensive resources online that walk students through a wide range of subjects, step-by-step until they have mastered each one. We identify the student's individual interests and abilities and ensure that their programme is designed to enable them to not only master these core subjects, but to also build on their strengths and interests. Our job is to stimulate and support their learning process."
"Many students today are entering university with no critical thinking or collaboration skills," continued Dr. Harrison. "Our school will focus on critical thinking. We also want our students to learn collaboration skills which are also considered essential by employers."
"Universities are changing," insisted Dr. Harrison. "We need to reposition to reflect a future of online education. Using technology, our students will document online, all of their achievements and projects. If they receive a certificate, it goes into the portfolio. When they win an award, it goes into the portfolio. When they master a grade level, it goes into the portfolio. Photographs and essays will also go in the portfolio so that when the students graduate they can simply send their portfolio to a university to show them what they have learned or participated in over the entire course of their education."
"We will have no rules apart from 'treat others the way you wish to be treated'," said Spenard. "When we encounter a problem, we will sit down and discuss it. We want kids to learn personal responsibility and positive interactions with the group that will enable them to interact effectively with others."
"We vet our teachers thoroughly, even conducting psychological tests through Dr. Harrison's company, selecting teachers who have a genuine passion for teaching, are creative, fun, love children and have the right characteristics to be effective learning guides."
Future Leaders International School is not for everyone, and Dr. Harrison understands this. However, it is an ideal opportunity for likeminded parents who share his vision of education's future.