Cold Sweet Dollops of Happiness
Ice cream shops, yoghurt parlours and iced goodies are all the rage these days.
GelaBar Hand – Crafted Gelato
Step into this cute and cosy gelato bar and you will feast your eyes on a wide range of luscious homemade gelato ice cream flavours. Dig into a refreshing mango scoop, a mouth-watering bannoffee delight or a comforting blueberry cheesecake ice cream.
Open daily 11am – 8.30pm
Nimmanhaemin Road Soi 7
Facebook: GelaBar
Tel. 081 881 9144

Janie Scoop
This minimalistic ice cream shop has over 20 unique flavours. Yakult Pipo is one of their favourites, a sour-milk ice cream packed with fruit jelly. Another popular one is cheese ice cream — a strange but very popular flavour.
Open Daily Midday – 9.30pm
Nimmanhaemin Soi 5
Facebook: JanieScoop
Tel. 084 043 3338

Johoney
Not all ice cream options have high calories, and Johoney proves this by offering only low fat or no fat ice creams perfect for those watching their health but also pining for a sweet treat. All their ingredients are natural too!
Open daily 11am – 6pm
46/1 Soi 1 Sanpakoi Road, Wat Gate
Facebook: johoneyicecream
Tel. 053 247 229, 084 169 2031
Fruiturday
All you need to do is look out for a huge moustache in front the shop, and you've come to the right place. Make sure to visit each season as they make their flavours based on the fruits of the season.
Open daily 11am – 11pm
Nimmanhaemin Road between Sois 13 and 15
Facebook: Fruiturdaycnx
084 1776039 / 094 6432643

Sweet Coconut Ice Cream Shop
This shop selling the classic traditional Thai coconut ice-cream has been running for over 30 years, and the owner guarantees that her ice cream is fresh every day, and of top
quality. A true Asian sweet.
Open daily, 8am – 4pm
Intrawarorot Road (Next to Three Kings Monument)
Tel. 089 434 9955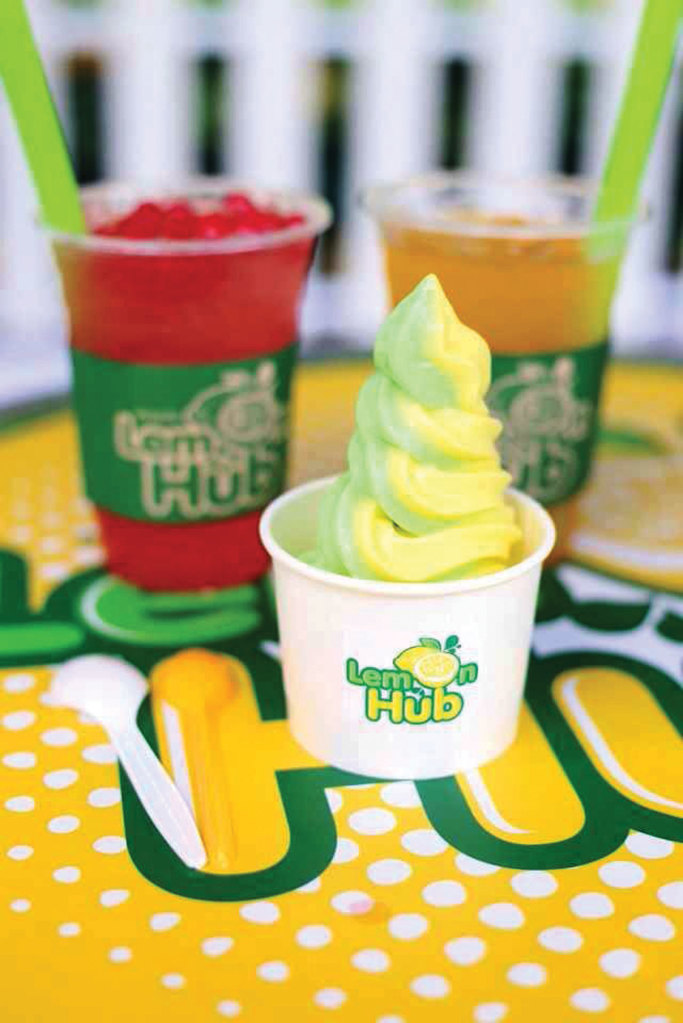 Lemon Hub
Soft ice creams with citrusy and melon flavours litter Lemon Hub's menu; a feast for your eyes and your palate.
Open daily 9am – 6pm
Intrawarorot Road (Next to Three Kings
Monument)
Facebook: lemonhubchiangmai
Tel. 086 9134315

Season Icecream
Hidden in the heart of Think Park on Nimman road, this tiny ice cream shop has more than 20 interesting flavours on offer, from Thai delights like mangosteen, santol, and star goose-berry, to tasty western classics such as sea—salted caramel cashew. They even stock extreme flavours like the local Chiang Mai vodka, Maa Jai Dum (don't worry you won't get drunk from it). The ice cream is take away but that's fine given all the lovely places to sit around Think Park.
Open daily Mon – Fri 4pm – 10 pm
Sat – Sun 12pm – 10pm
Think Park near to Local Cafe
Facebook: Seasonsicecream
086 673 8550