The FOX BBGun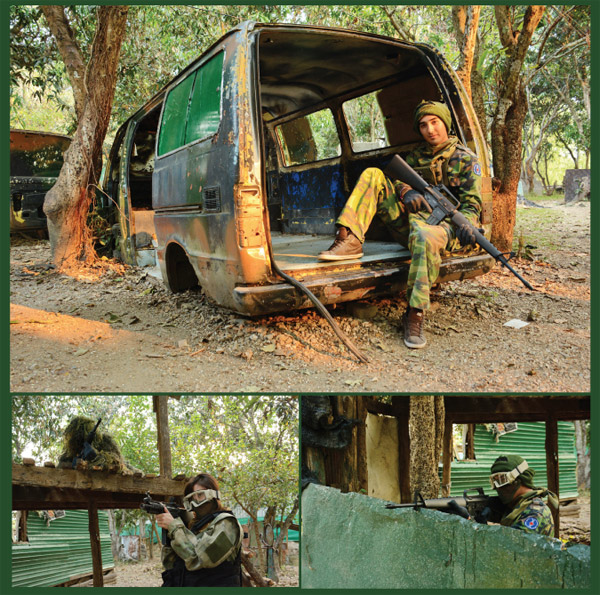 Get ready to go to battle at The FOX BBGun, Chiang Mai's largest and oldest airsoft battlefield. Founded in 1999, the combat zone stretches for well over two acres on a patch of land on the outskirts of Chiang Mai, about three kilometres from the city centre. Though you'll spend the majority of your time at The FOX BBGun waging playful warfare against friends and family, the well-trained staff wants to ensure that your time is also safe and relaxing.
Upon arrival, you'll have your pick of a range of rifles, gas bombs and guns including the M4A1, AUGA1, G36C and many more! Cars, towers, bunkers, concrete walls, trees and bridges provide you with a variety of places where you can take cover during the thrilling (but safe) gunfights. And if you're not one for shooting others (or getting shot at), have a go at the shooting range where you can practice your aim on plastic bottles and tin targets.
For 650 baht you get up to three hours of fun (and if the time slot after you isn't booked, you can even play longer!) as well as 1,000 bullets (enough to fill up your magazine approximately three times), a combat shirt, an army vest, camouflage pants, a helmet or hat and an airsoft mask. A nice bonus is that you can book the combat zone at night for cooler temperatures! Just give them a call beforehand and you can grab some friends, gear up and get your battle on with only spotlights guiding you through.
Open Tuesdays – Sundays, 10 a.m. – 5 p.m.
63/1 Chiang Mai-San Kampaeng Road
Chiang Mai Ballet Academy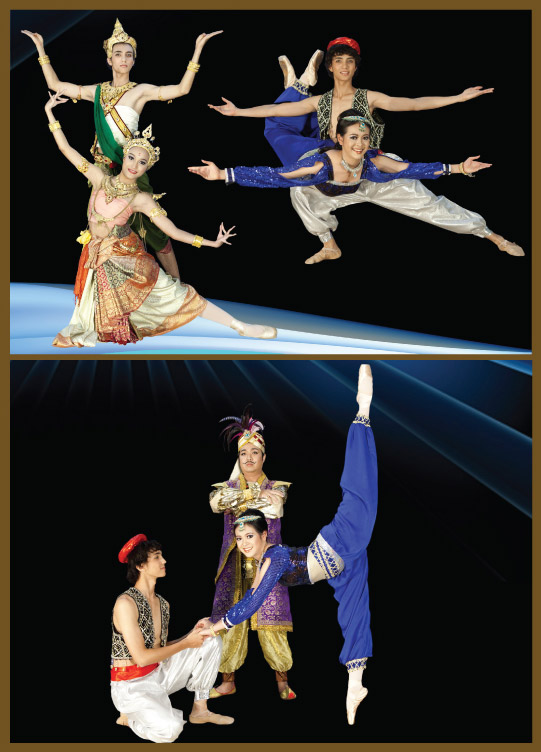 Established in May of 1987, The Chiang Mai Ballet Academy has been providing intense and professional ballet training to students for nearly 30 years. The school strives to meet the international standards of The Royal Academy of Dance for classical ballet, The Commonwealth Society of Teachers of Dancing for jazz dance and The Australian Teachers of Dancing for contemporary dance, while working to groom their students into well-rounded individuals who succeed as dancers, yes, but also as upstanding citizens. These students perform locally in Chiang Mai, but also for audiences in Bangkok and around the world with performances that show off the school's versatile training, which includes all forms of dance from traditional ballet to jazz and modern contemporary.
For the Chiang Mai Ballet Academy, studying dance is like learning to cook – you can only make a good product if you have all the right ingredients. The Academy prides itself on providing the best ingredients for artistic success to its students: excellently trained teachers, modern equipment and a strong support system to provide guidance to students and their families.
The academy holds firm to the belief that any artistic education must also directly benefit the community, so they strive to give back by performing at and hosting local charity events in Chiang Mai. Their most recent charity event, a performance of "Cinderella and Prince of the Golden Conch Shell 2014," saw proceeds from ticket sales go towards two organisations: Friends in Need (of Princess Pa Foundation) and the Thai Red Cross Society. For information concerning future events, check out their website.
Chiang Mai Ballet Academy, with its two locations (one at Faham Studio and the other at Chiang Mai University Art Centre Studio), always welcome new students. Any male or female above the age of three is encouraged to apply and can do so by contacting the school directly.
362/30 Ou-Sa-Fa-Haam Compound, Charoenraj Road
053 260 373