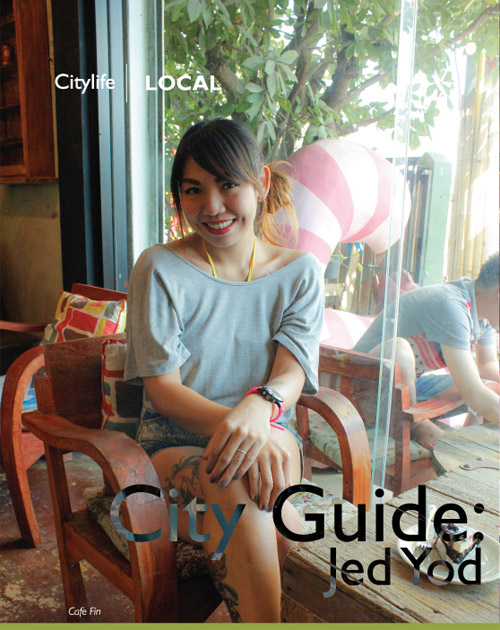 Local expert : Supang "Ploy" Ponlabute, 26 
Occupation: General Manager at Sangdee Gallery & Cafe
What do you like most about this neighbourhood?
It's not far from the city centre, easy to get to Maya Mall, with cheap local food and great places to hang out if you get bored of the Nimmanhaemin area.
What do you like least about it?
I think this area is pretty packed in the evenings and of course too many love hotels.
Who lives here? 
Mostly locals and Thai students.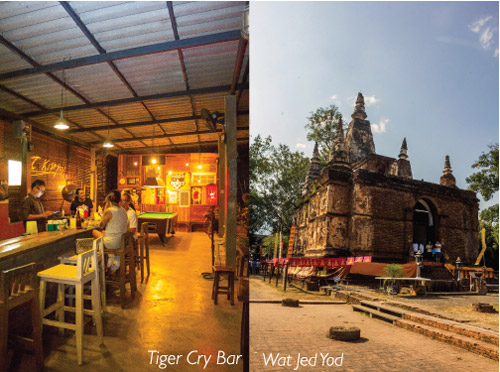 Best everyday restaurant:
Ya Ya Papaya Salad. If you love the taste of spicy Thai food, fried chicken and sticky rice then stop by this restaurant near Rajamagala University of Technology Jed Yod, like 10 metres away.
Best special occasion restaurant:
Thajene Chomchan. I eat seafood once in a while and  they have very fresh seafood here with a good atmosphere, live music and best of all I love their vintage corner which reminds me of my childhood: old toys and traditional ancient snacks. (053 221 919)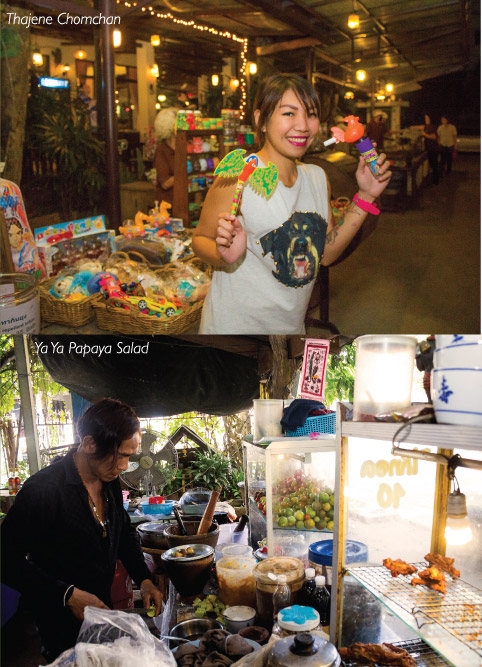 Best cheap eat:
I love to hang out at Cafe Fin, chilling in the garden, especially when they have live jazz bands every Sunday from 2 p.m. til 3.30 p.m. My favourite dish here is rice topped with original Fin fried pork and of course their own coffee recipe "Coffee Fin." (053 401189, www.facebook.com/CafeFin.Cm)
Best tip:
If you want to try exploring some new place to hang out and eat at cheap prices, you definitely have to visit the Jed Yod area!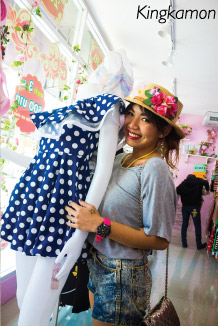 Best attraction:
Jed Yod Temple is an attractive Lanna temple, containing some very unique architecture, The temple is also known as Wat Photharam Maha Vihara. (Chiang Mai-Lampang Superhighway)
Best drinks: 
I love Tiger Cry Bar, perfect for  sitting at the bar and sipping cold beers (seriously cheap). They play good music if you are a big fan of alternative rock, it's 20 baht for the pool table, you can play pool for free every Tuesday night, and there's live Nu – Metal concerts every month. (085 039 7889)
Best shopping : 
Kingkamon, a clothes shop in Jed Yod Plaza, fashionable and cheap! I can get a dress for 180 baht, three pieces of clothing for 500 baht! What more can I ask for? (089 855 8805)