Brainstorming? Conceptualising? Banging heads together? You need a place to work! This month we've found the seven best work spaces to buckle down and get serious with your team, or pull up your boot straps and hit the books. With plenty of brain food to go around and the focused, productive atmosphere you need, it's time to get stuff done!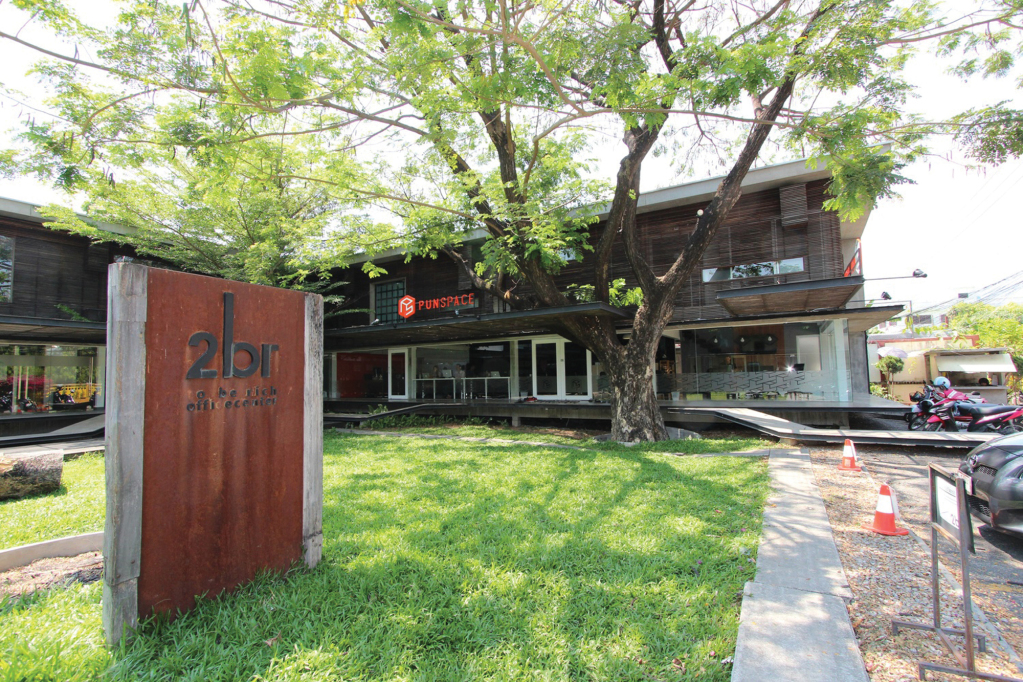 Punspace
The perfect, modern place for working. The peaceful and creative environment encourages you and your colleagues to create great work. Need a break from hard work? There are plenty of popular restaurants, pubs, and shopping stores around here where you and your co-workers can hang out and have fun afterwards!
14 Sirimangkalajarn Road, Soi 11
Facebook : Punspace
Tel. 053 223932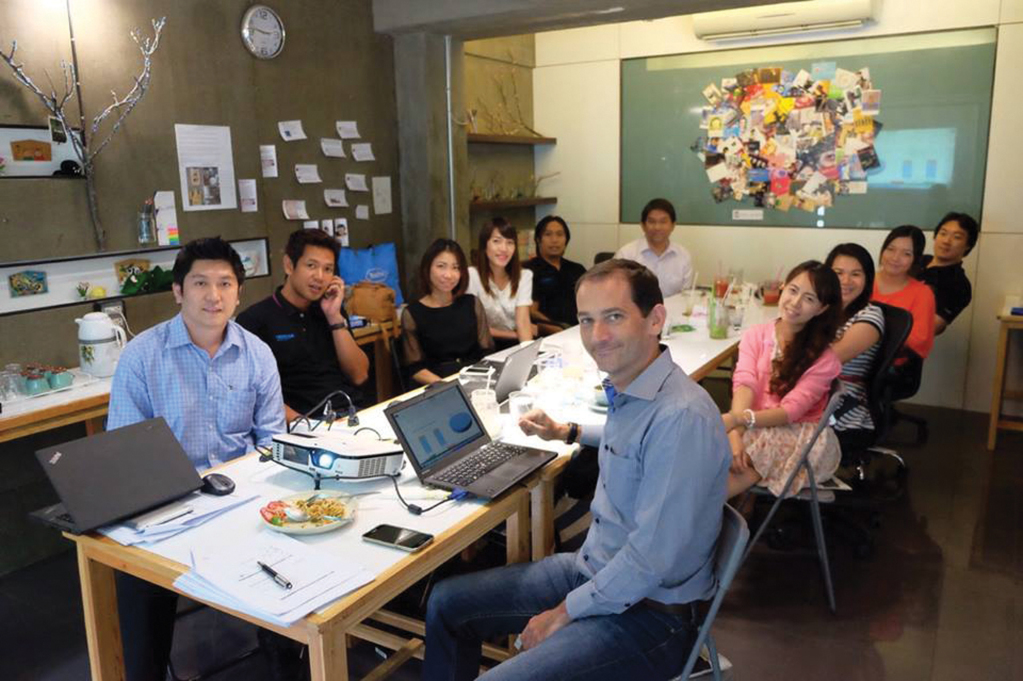 M-A-N-A
Located on Nimmanhaemin Road. Not too large or too small – avoid the crowds in this workspace. MANA is a good place for someone who loves a quiet and peaceful environment to concentrate on work. Provides fresh coffee all day. Surround yourself and your co-workers with this warm and cozy atmosphere.
28/12 Nimmanhaemin Road
Facebook: MANA Co-working & Reading Space
Tel. 095 4529014
Work@Nimman
The paradise for thinkers, readers, and working people, Work@Nimman provides spaces to work and read at affordable prices for both students and professionals. Unlimited drinks all day. Comfort your body with high quality tables and chairs. Surf the web with high-speed Internet. Take a break from stress and study in the relaxing zone outfitted with a comfy sofa.
Nimmanhaemin Road, Soi 9
www.workatnimman.com
Tel. 089 1911964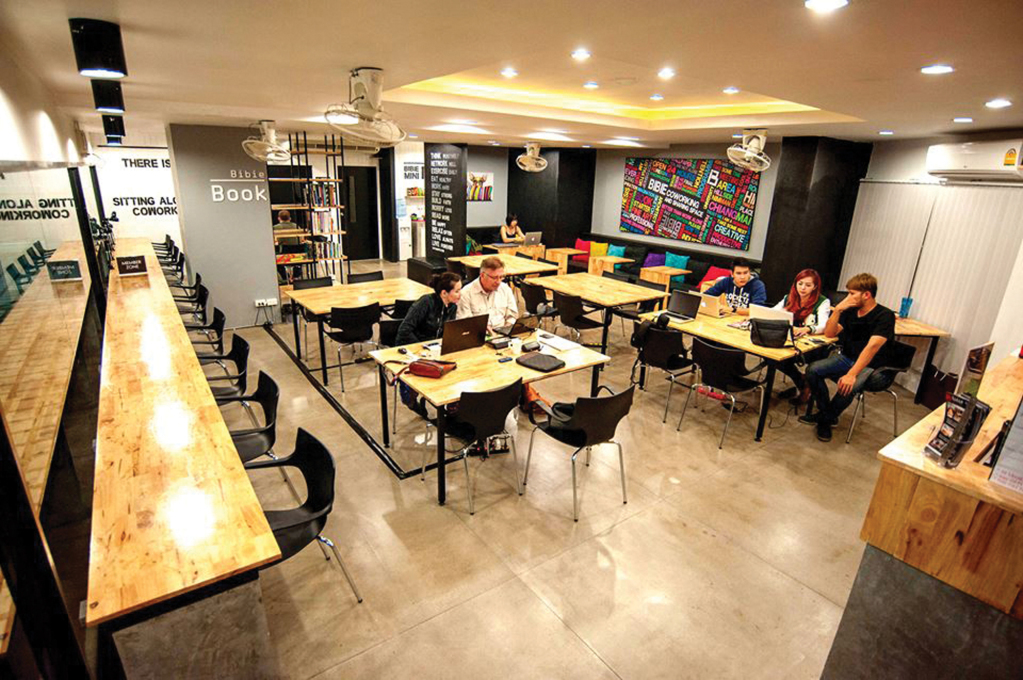 Bibie
Have no place to go when you study or work late at night? This is the place for you. Open 24/7. Experience the best co-working space located in the middle of Nimman, the hippest place in Chiang Mai. Choose the perfect sized meeting room for your needs. Enjoy high-speed Internet, free snacks, fresh water, and hot coffee.
Hillside Condominium 2, Nimmanhaemin Road
Facebook: Bibie Coworking & Sharing Space
Tel. 080 4949944 , 088 2525292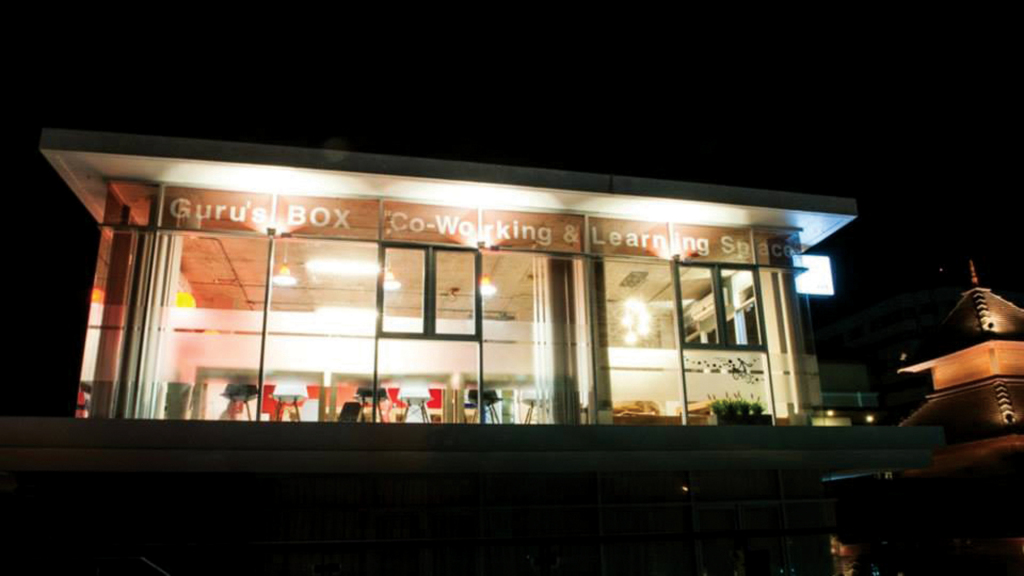 Guru's Box
Guru's Box is not just a workspace but also a place to exchange knowledge with all sorts of people! You will gain inspiration and enthusiasm, which will help you work more effectively. With modern decor, there are meeting rooms, reading spaces and events all available for your needs.
Room 301, Kantary Terrace, Nimmanhaemin Road, Soi 12
Facebook: Guru's Box Co-Working & Learning
Tel. 094 6011221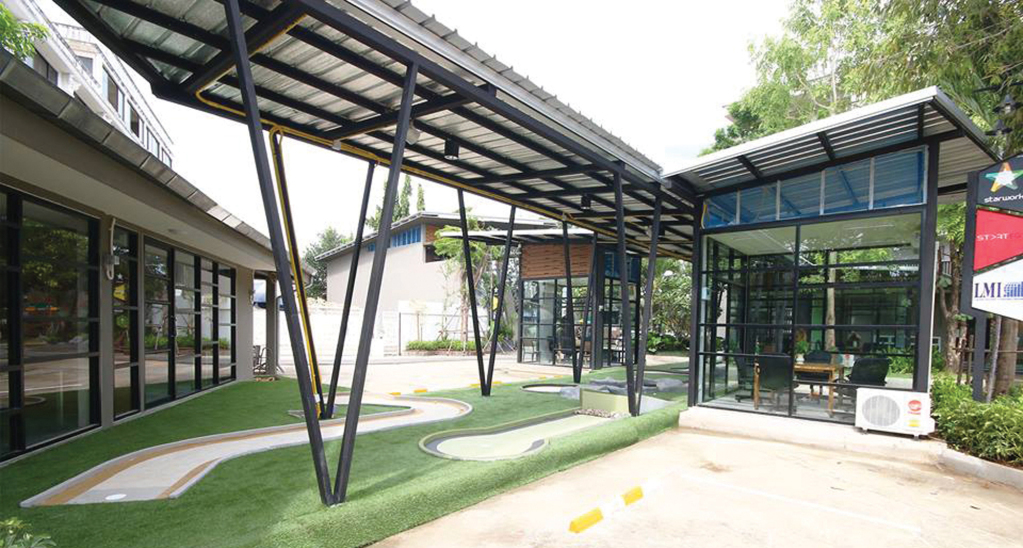 StarWork
Imagine leaving your stressful office behind and working in a relaxing, hidden space in the city. A creative workspace with hip company, StarWork offers you various styles of workspaces. Pick one that suits your lifestyle and get ready to work in a positive, fun atmosphere. An outdoor workspace, fitness center, pantry, lockers and even a waterfall can be found here as well!
87/9 Tunghotel Road, Watket
starworkingchiangmai.com
Tel. 053 307000, 095 6918999
Coffee Monster
Come to work with premium grade coffee and organic food at Coffee Monster, next to B2 hotel. This place is suitable for those working alone or in a group, and plenty of outlets are available. Embrace the natural surroundings, relax in the green and fertile garden, or play a game of table tennis or pool.
149/7 Chang Phueak
Facebook: Coffee Monster
Tel. 084 3069813