Andrew Smith, 26
Electrician, English
My worst 14th of February was when I paid for my girlfriend and me to stay in a luxury hotel. We had champagne, chocolate, strawberries and roses… But she was not "in the mood." I mean, seriously!?!?
Anuar Valle, 23
MMA Trainer, Mexican
Last year I took my girlfriend to have dinner and then we went to the theatre. It wasn't that special but my girlfriend was! For me that is the most important thing to spend a good Valentine's Day.
Michael Carroll, 58
Retired, American
A few years ago I was working in a refugee camp in the Philippines. When I was thinking about a gift for my wife, I lost consciousness and woke up four days later at the hospital. The doctor said to me, "Happy Valentine's Day. You have malaria!" I'm feeling better now but that was my worst Valentine's Day ever!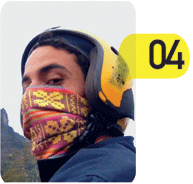 Jean-Martial Plutenfiard, 24
Student, French
The best Valentine's Days are when I'm single, because I hate this so-called celebration whose only goal is to make us spend money on useless, cheesy stuff.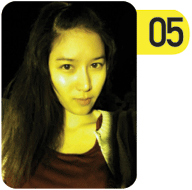 Nice Napatchaya, 25
Teacher, Thai

I was very lonely on my last Valentine's Day. My ex-boyfriend left me alone! In fact, he did not even care about our anniversary or my birthday or anything! So that is why he is now my ex-boyfriend…
Tamara Zapata, 19
Student, Peruvian

My best Valentine's Day was a few years ago when I was finally allowed to invite my boyfriend to spend the night at my home. I can let you imagine what happened! I will remember this night all my life.
Marie-Lou Rosebergen, 54
City Adviser, Dutch
In the Netherlands we don't really celebrate Valentine's Day, except the young people. I've been with my husband for 33 years and we've never celebrated it. We have other celebrations like Saint Nikolas, but we give presents to children, not to our sweetheart.
Chaimanut Thitiphatthamrong, 25
Tutor, Thai

My best Valentine's Day was two years ago when I was a trainee teacher. On that day I was stuck with several heart-shaped stickers on my jacket by my students. Whenever Valentine's Day comes, that great-precious moment always makes smile. Though it never happened again, it still exists in my memory for good.
Garance Mermet, 22
Citylife Intern, Swiss
For me it's really weird to "celebrate your love" only once a year. I think it's a little bit to be reassuring, like, "Cool, he gave me heart chocolates so it means he still loves me!" Once I had a boyfriend who surprised me by taking me to a restaurant for Valentine's Day with hearts and roses everywhere. That's the moment I realised he was not the right person for me.
Natthawut "Bess" Nontalee, 24
Personal Assistant, Thai
Actually I've never even had a good one. I do hate Valentine's Day.