A new year means a new start, so this is the perfect time to detox, distress and bring sexy back. Check out these spots and start getting your face, skin and body in tip-top condition. Hello 2014!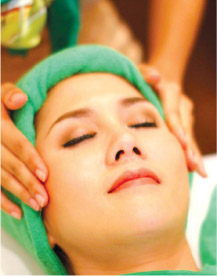 Pure Natural Skincare Center
Here, you can rest assured that you will receive the best all-natural treatment for your skin. Whether you want to erase blemishes or burn fat via massage, Pure Natural can take care of everything. They also offer a variety of herbal spa treatments, and Guasa, an ancient Chinese skin treatment that uses a wooden stick to scrape the skin to aid in detoxification. All products used are completely natural, and technicians will test your skin prior to any treatments to ensure that there are no allergies and that all ingredients are specifically tailored to your unique skin type. They can even create custom-made skin products for you to use at home – from natural cleansing foam to toner to moisturiser to sunscreen to serum. This month, give your skin some extra protection against the cold dry weather and take advantage of some fabulous promotions from Pure Natural: a Shiseido mask for just 89 baht, an herbal sauna for 90 baht, and a whitening mask for 399 baht.

Open daily, 10 a.m. – 8 p.m.
Curve Mall, Chang Klan Road
Facebook: Pure Natural Skincare Center
053 272 096, 089-7015048
Chat – Peera Clinic
Founded by two dermatologists accredited by The Medical Council of Thailand and Dermatological Society of Thailand, Chat – Peera Clinic is the place to go for problem skin that needs real professional assistance. Here, you will receive a free skin consultation without being coerced into purchasing treatments that are irrelevant to your problem. You can rest assured that you will be well taken care of by a team of real experts, specialising in all dermatological diseases, including skin allergies, vitiligo, rash, skin cancer, acne, etc. Their treatments include an array of standardised masks, injections, fillers, thread lifting, rejuvenations, CO2 laser treatments, tattoo removal beams and combination packages. Chat – Peera Clinic is the only clinic in Chiang Mai that provides Premium Fractional Q-switch Laser equipment, which is the best way to cure skin pigmentation issues, including freckles and dark spots, without any side effects. Check out their website or visit the clinic to take advantage of excellent monthly promotions!

Open Mondays – Saturdays, 11 a.m. – 8 p.m.
42/2 Nimmanhaemin Road
053 223 345, 089 774 7654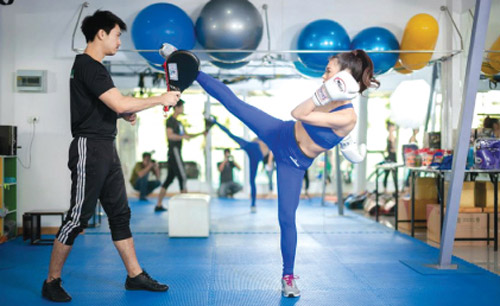 Pilates Plus
Looking to get into shape? Pilates Plus Studio is the perfect place to spend the winter shaking some fat, so you can emerge svelte and sexy just in time for swimsuit season. A body conditioning routine designed to improve flexibility, muscle strength, and endurance, Pilates improves both mental and physical wellbeing, perfect for centering oneself after a long day slumped in front of a computer. It also strengthens the core (otherwise known as the "power house"), sculpts the body, improves posture and makes you less prone to injury. At Pilates Plus, all training is done one-on-one with a certified trainer and top-of-the-line equipment. Try Pilates or kickboxing or TRX, an increasingly popular gymnastics-like workout using a set of adjustable straps to build strength. Pilates Plus has two convenient locations at Punna Place off Nimmanhaemin and Meechok Plaza in Faham, and offers free trial sessions for anyone who is interested. So drop the excuses and try it out today!

Open daily, 10 a.m. – 9 p.m. (Closed Sundays)
Studio 1: Punna Place, 2nd floor, Nimmanhaemin Soi 6
053 400 301
Studio 2: Meechok Plaza, 3rd floor, Clock Tower, T. Faham
053 430 231

Whether it's a mountain stay-cation, a culinary adventure to Mae Rim, or a trip into a storybook right in the heart of Chiang Mai, we've got three great options for you to check out and chill out.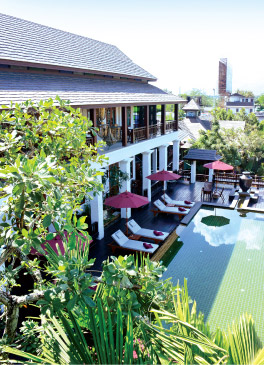 The Balcony Village
Just opened in September, The Balcony Village boutique hotel provides relaxed and spacious accommodations only a short drive from the airport and the city, making this a perfect place to send visiting friends and family. Decorated in modern Lanna design with teakwood furniture inspired by local hill tribe cultures, this gorgeous hotel has it all. Lounge by the outdoor swimming pool and jacuzzi, dine in style at the in-house restaurant (or just live it up and order room service), and enjoy the tranquil mountain views. Laundry and dry cleaning as well as concierge service, airport transfer and shuttle busses to the Night Bazaar or weekend markets are all provided. The hotel also has a boardroom for eight with a big screen and wifi, making it a great place for business travellers or small group meetings. All rooms, from Deluxe to Deluxe Balcony to Grand Deluxe, are air-conditioned with free in-room wifi, and range from 4,200 – 5,000 baht per night. But, if you book now (until April 2014), they'll offer a 20 percent discount or 25 percent if you stay at least three nights. Call or visit the website for even more special promotions!
12 Moo 5, Chiang Mai – Phrao Road

053 241 678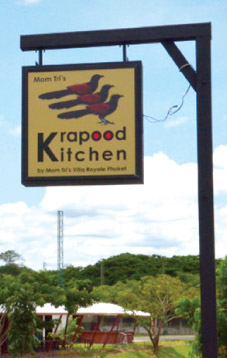 Krapood
Just past PTIS in Mae Rim is this restaurant owned by architect and businessman Mom Tri, also the owner of the international school. It is a way out of the city, but if you are looking for a lovely setting to sit back and enjoy some decent wines while sampling an interesting fusion menu, then this is it. Krapood's d?cor is open and breezy with sweeping views of the manmade lake and surrounding manicured grounds. Start with tapas of corn cakes or prawn wontons and then dig into mains which encompass traditional Western dishes such as pizza, pasta, steak and pork chops as well as Thai fusion, such as the delicious baked Royal Project trout in banana leaves, pan-fried fillet of John Dory with Atlantic sea scallops and brandy sauce or the decadent duck confit. Prices range from 140 baht for a fish kebab to 600 baht for a premium steak. A great place to go for a date if you want to get out of town and have a nice, quiet, romantic evening.

Open daily (Closed Mondays)
Light lunches noon – 3p.m., happy hour 5 – 6 p.m. and dinner 6 – 10 p.m.
053 044707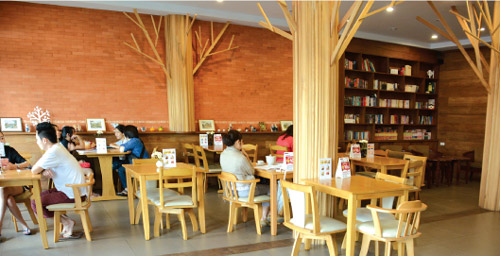 Into the Woods Cafe
Styled after the musical of the same name, which intertwines a number of popular Brothers Grimm fairy tales, Into the Woods is a bright and spacious cafe, lovingly designed by adorable owner Kim and her architect dad. Entering the shop is like walking straight into a fairy tale, complete with indoor trees, a colourful wall mural of classic storybook scenes (from Hansel and Gretel to Cinderella), and a floor-to-ceiling bookshelf stocked with literature-lover Kim's childhood book collection. Adorable as it is, the cafe is also a great place to get work done, with free wifi, comfy couches, and plenty of large tables. The menu is small, but that's a good thing, because everything on it is excellent. Kim's mom is head cook, and whips up a number of Thai and Western dishes, including bacon and egg chiffon and her special Into the Woods pork, an old family recipe of falling-off-the-bone marinated pork ribs served with yummy sesame sauce and rice. For dessert, don't miss the homemade roll cakes (choco-banana was our favourite) or the marshmallow-topped key lime pie. Wash it all down with one of Kim's loveable lattes (she specialises in animal-shaped latte art) or her unique green tea jelly drinks.

Open daily, 9 a.m. – 9 p.m.
191-193 Sriphum Road
www.facebook.com/intothewoodscafe
081 531 7793

You don't need to leave our fair city to unwind. Grab some friends and spend a day indulging with this handpicked list of fun places to shop, eat, drink and get pampered in Chiang Mai.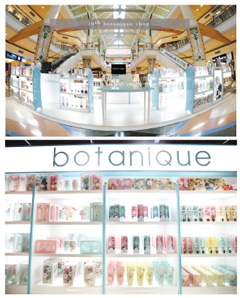 Botanique
Are you looking for something to make your home or car aromatic? Check out Botanique, a cute and perfumed shop which makes you feel like walking in a botanic garden. With over 13 years of experience through research and development, Botanique has opened 11 branches around Thailand, including two in Chiang Mai: at Central Plaza Chiang Mai Airport and Central Festival. The essential oil is made in France from 100% fruits and flowers. Try Lily and Jasmine, French Posy or Prince of Jolan if you like something very flowery. Or if you're looking for something sweet, we recommend Sugar Melon or Vanilla Mousse – they are really great in brightening your mood. For fresh scent to wake you up in the morning or calm you down, try Ocean Mint. Can't choose? Melon Peony is a really cool mixture of fresh and sweet smell which could arouse your sense of creativity. The potpourri from Botanique was selected form pure natural material like pomelo shell, reed leaves, tamarind fibres, etc. – simply anything with nice form and naturally grown. So when you look for something to please your mood and sense of smell, don't forget Botanique.

Open daily, 9 a.m. – 10 p.m.
Central Plaza Chiang Mai Airport, 3rd Floor near Tom Laycut
Central Festival Chiang Mai, G Floor near Boots
084-22449990
https://www.facebook.com/botaniqueshop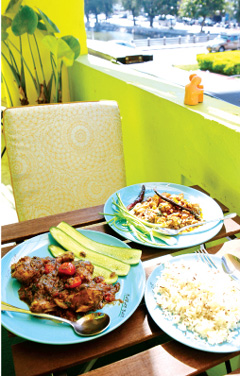 Kebab Bar
A cheap and cheerful restaurant with some serious potential due to its location and cooking, Pakistani owned Kebab Bar, which has only been open a few months, serves up mouthwatering dishes ranging from, well, kebabs – including chicken (60 baht), beef (80 baht), a mix of both (100 baht) and fish (120 baht) – to delightfully spicy chilli chicken and peppered chicken (180 baht), daal (120 baht), mutton masala (220 baht) as well as steaks, sandwiches, fish and chips, spaghettis and salads. Their live kitchen upstairs means that you can check out the chefs at work and see for yourself the clean and professional cooking environment. To mitigate the winter chill, dip a spicy naan into the rich dal or order an extra helping of their punchy sauces – the homemade garlic sauce is delish. Kebab Bar is casual, tasty and, if you manage to nab a balcony seat overlooking the hustle and bustle of the moat, a wonderful place to while away a few hours watching the dreadlocked tourists amble by. If you are in a rush, no problem, simply grab a quick meal to take home from the street-side takeaway. If you are into south Asian cuisine, or want to try something different, pop into this restaurant where the prices are right and the food infused with flavour.

Open all day and into the evenings.
081 1001060
imransimrans@gmail.com
312 Chang Moi Road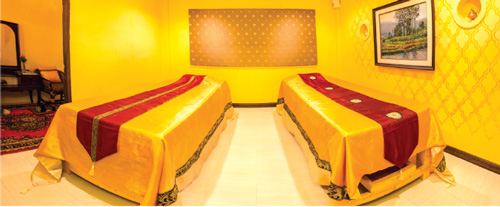 AP Home Massage and Spa
The brand new AP Home, named for its promised takeaway of Aura and Power and tucked away in charming Santitham just across the road from the YMCA, is a true labour of love. Built inside an old family home and surrounded by leafy shade trees, the sweet little spa strikes the perfect balance between zen-like tranquility and homey cosiness. Step inside and meet lovely owners (and adorable power couple) Por and Alpha, who have years of experience working at high-end resorts. Sip a refreshing herbal beverage before slipping into one of the treatment rooms, where a member of the exceedingly friendly and skillful staff will knead your troubles away with a traditional Thai massage or aromatherapy oil massage, using fabulous homemade oils. AP also offers facials, manicures, pedicures, fabulous body scrubs and even chocolate body wraps! Packages of up to three hours ensure a full day of bliss, and prices range around 600-1,000 baht per treatment. AP stands apart from other spas in its dedication to personalised service, and has already attracted a slew of regulars thanks to their diligent record-keeping of the personal needs and issues of all customers.

Open daily, 10 a.m. – 9 p.m.
20 Soi Mengrairasmee, off Sermsuk Road
053 213 577