Chiang Mai's English Speaking Tattoo Studios
Getting a tattoo is important, and not something that should ever be taken lightly. When it comes to getting inked abroad in places like Thailand, where you often find far cheaper prices than back at home, but with the risk of something going awfully awry and lost through translation. Before you know it you have a tattoo of a nose, not a rose, or some exotic Chinese script which talks about kung pao chicken, that leaves you covering up instead of showing off. So instead of resorting to hand gestures to get your point across, why not just visit a tattoo studio where the staff not only speak English, but understand it too.
Celebrity Ink Tattoo Chiang Mai
By far the city's biggest and arguably the best tattoo studio, this one is Australian owned so there is no fear of having anything lost in translation. The managers are all native English speakers, with a team of highly skilled professional artists that also understand and can contextualise even the most elaborate descriptions. It's even in their policy to always run things by a native speaker to make sure that everything is 100% correct. Once the design has been sketched or printed out, you can sit down with the team to fine tune it to be sure that everything is perfect before committing to the whir of that tattoo gun.
Open 9am – Midnight
44/2 Loi Kroh Road
Facebook: CelebrityInkTattooChiangMai
www.celebrityinktattoochiangmai.com
052 009 335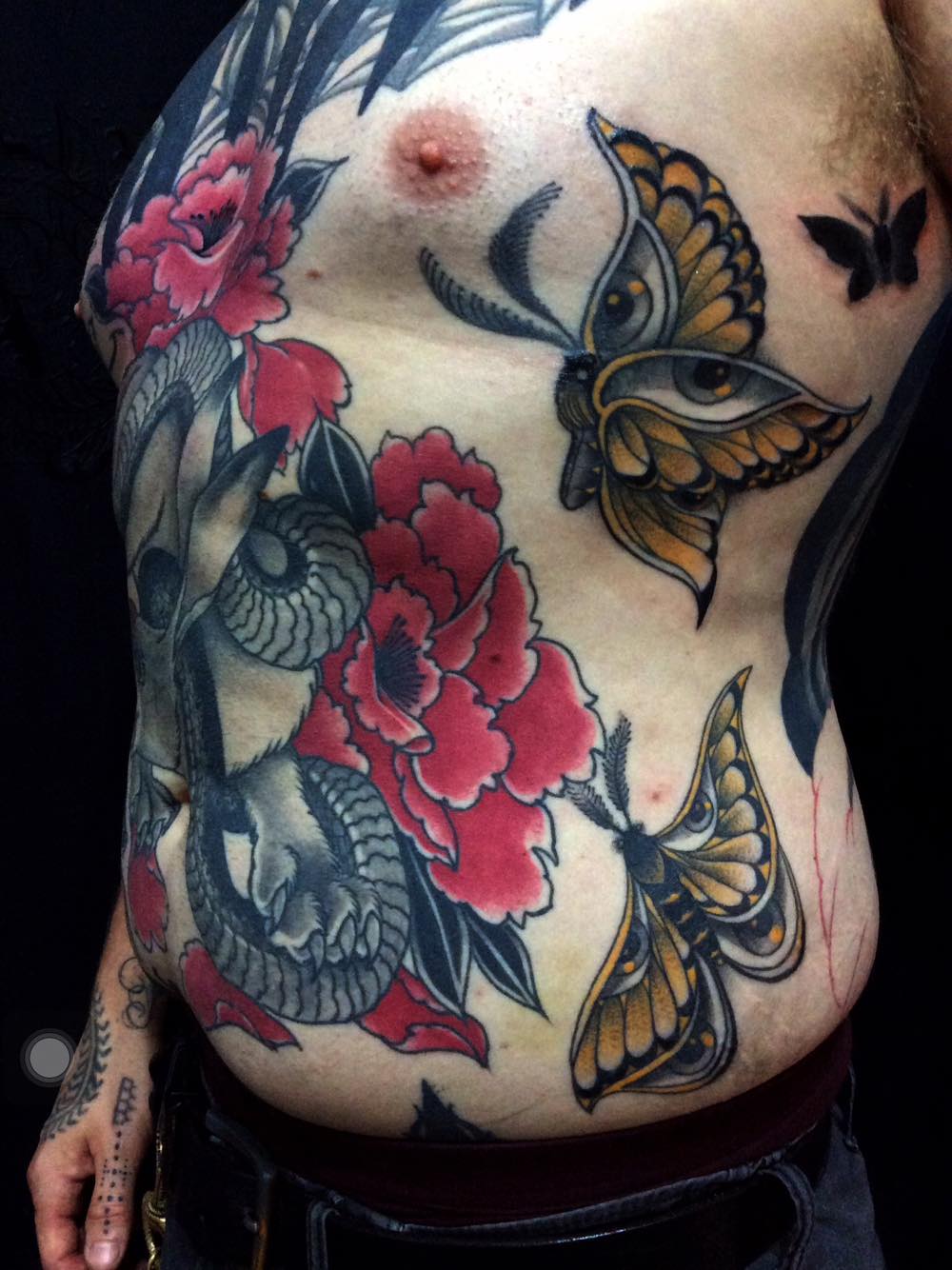 Modzilla Tattoo Studio
Mod, the owner of Modzilla Studio has been tattooing for over 14 year, mostly in Portland, USA. With his extensive time in the US, it is not surprising that his English is flawless. He specialises in Asian style tattoos and often likes to incorporate the life stories of his customers into the artwork he creates, making it even more imperative to speak and communicate in English! For Mod, tattoos are sacred and last a lifetime, so they have to be perfect first time, every time.
Open Tuesdays – Saturdays Midday – 7pm (Mondays by appointment)
14/5 Nimmanhaemin Soi 13
Facebook: Tattoos by Mod
082 926 9309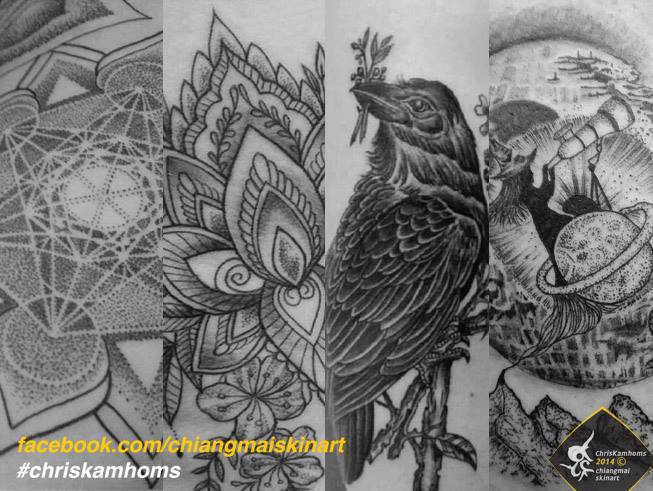 Chiang Mai Skinart Tattoo Studio
This tiny shop is owned by a Thai guy named Chris, who happens to also be great at English. A dear friend of one our Citylife editors, there may be some bias in adding him to this list, but with our first-hand experience of how great his English is, we just couldn't leave him out! He encourages his customers to go with custom designs rather than simply pulling an image from the internet, and he spends most of his time creating geometric and mandala style tattoos, thanks to his talents as a professional graphic designer.
Open 11am – 10pm (Closed Sundays)
Chaiyaphum Road, Soi 2
Facebook: Chiangmai Skinart Tattoo Studio
081 169 9132
Panumart Tattoo
Panumart has appeared on our lists before, but this time it's because they are great at English. The head artist Ahm and her American husband are able to help out with the translations too. Although a bit out of town, their styles could be worth the trip – with a focus on realistic tattoos, it's perfect for those looking for something perfectly features their chosen picture or design. They communicate clearly over Facebook so don't be afraid to describe things in a detailed way. Failing that, just give them a call and wax lyrical about exactly what it is you want.
Open 10am – 6pm
115/48 Soi 16, Moo 7, Padad
Facebook: Panumart Tattoo – Chiang Mai
http://thai.tattoo
097 098 4517
Sak Yant Chiang Mai
If a legitimate, super-spiritual tattoo is the way forward for you then maybe this website is one to check out. With detailed explanations of what each tattoo means, along with advice and both in-house and in-temple tattooing sessions able to be arranged, this English and Chinese language site seems the best place to go to ensure you end up with a beautiful blessing and not some misunderstood curse!
Any other studio you think should be added to this list? Maybe the artist has lived abroad all his life, or the owners are of native English origins! Let us know in the comments!