If you are active on local social media groups, then the name Brittnee Bond will be as familiar to you as Steve Yarnold is to those who are active on the social scene. She organises activities, parties, events, workshops and seems to be constantly online posting live videos, notices and photos. Recently, her name has been popping up with even more frenetic frequency as she invites and entices our city's women entrepreneurs, and our male allies, to join her upcoming Bond Women's Festival. So, being nosy, we decided to get to know her and find out what is up with this fiery ball of energy.
After six years of working in a New York law firm, Brittnee packed it all in and travelled the world, visiting 30 countries before settling down here in Chiang Mai. Still in her late twenties, Brittnee is on a mission to empower women and create a wave amongst the up and coming generation of future bosses. The Bond Women's Festival is a completely woman-led event, hatched from that passion.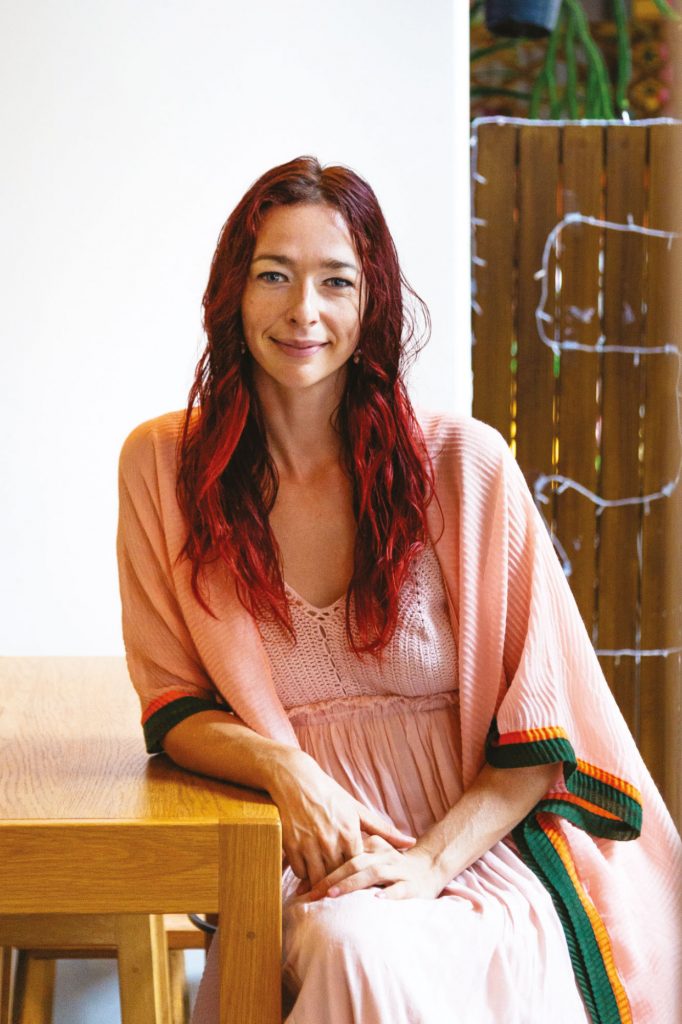 Q: Why are you interested in empowering women?
A: Living in New York City was very busy. I worked ALL the time. Everyone, even when they were not working, they always found something to do. It's alright when you're young and full of energy but when I got older it's was just too much.
When I started travelling everyone said to me, "you're gonna get raped", "why don't you wait until you have a partner — boyfriend". Yet when my male friends started travelling everyone just said, "have fun". And I got very frustrated by that. I wanted to help figure out how to get woman empowered enough to travel, so I started my first company. Initially I wanted to create a company just to help women travelling alone. But at that time [2016] there wasn't a big enough market for that. There weren't enough women travellers. When I meet people at the local co-working spaces — Europe, Asia — I realised how much we needed to talk about this. So I started to create meet ups with all these young entrepreneurs, startups, business people.
Q: Why Chiang Mai?
A: I came here in 2016 with my group. Initially for just one month, but I stayed longer and longer. I have travelled extensively but this always feels like a place where I have a community and friends. People are very supportive and I love the food and the weather.
In Europe and America, woman empowerment is a buzz word right now. But in Asia no one's really talking about it. When I talk to Thai people or when I'm in Vietnam or Cambodia, they say we have bigger problems than this, or they don't even realise it's a problem. While Thailand is one of the countries that has the highest number of woman entrepreneurs in the world, domestic violence in Thailand is also very high. So it may be okay for them to bring in money for the family but in other ways I don't think there is equality. I feel like if there's a problem here, the culture is to stay silent. But sometimes you need to address it heads on.
Q: What do you aim to achieve?
A: We need a safe space where woman can express and be themselves. I was doing a woman entrepreneurship meet up in Copenhagen and they opened up for men to join in. So they had only one guy showing up and the guy kept interrupting everyone during the Q&A session. One of the ladies turned to him and told him that he ought to be quiet. He got all upset and left. And they were like that's why we can't have men in our spaces. And I got all confused by that. The organiser of that meet up explained to me that the first level is to having a space for only woman but that's not going to change anything. You're gonna just sit there and complain. So she said the next level is to create a space where men and women can come together. That's when things can change.
Not long after Copenhagen I had a meet up with 50 people, 10 of whom were men. It was so good. I had everyone answer the question, "What do you want to learn from this event?" on post-its, and all the men wrote that they wanted to know how they could help woman and how to become better allies. They wanted to learn how to support women the way we want to be supported. They just don't know how.
Q: How did the festival come about?
A: In my head it started small, like a party. But the more people I talked to, it just got bigger and bigger. We have a team of seven women volunteers, half of whom are Thai. The biggest thing I'm learning here is how to delegate. I'm used to always doing things by myself. It's been interesting learning when to make a decision to get something done or when to delegate and empower others.
The festival will run workshops between 11am – 6pm on entrepreneurship, women's expression which includes poetry and art, and women's spirituality. We have your editor Pim, the Director of TAT. I'm trying to get as many Thai woman as I can. We will have sunset Zumba and from 7pm on it's going to turn completely into a music festival with all woman DJs. It's really important that men join too. This is not an event for just women.
It's crazy the amount of people that are helping. When I started there was just me, I didn't have anyone. But as it gets closer everyone is helping. Everyone. What I love about it is it brings out all the people I want to connect with anyway. It's like a call for action for everyone who wants to empower woman. To me that's the best thing that could have happened, because then people are meeting each other and making it bigger even beyond the festival — a movement. Once we figure out where we're going or know what we're doing, I think it could spread if we want to spread it. There are always people who want to help but it takes someone crazy — like me — to say let's do it.
For more information about the festival please visit Facebook: Bond Women's Festival