Since it opened its doors in 2005, the exquisite riverside property that is now home to Anantara Chiang Mai Resort, has maintained its standards as one of Chiang Mai's most acclaimed city resorts. While urban and sophisticated, luxurious with world-class service, the resort also manages to ooze history, being the home of the Old British Consulate, the dilapidated historical teak building having been brought to life and celebrated at the heart of the property as the resort's restaurants and bar.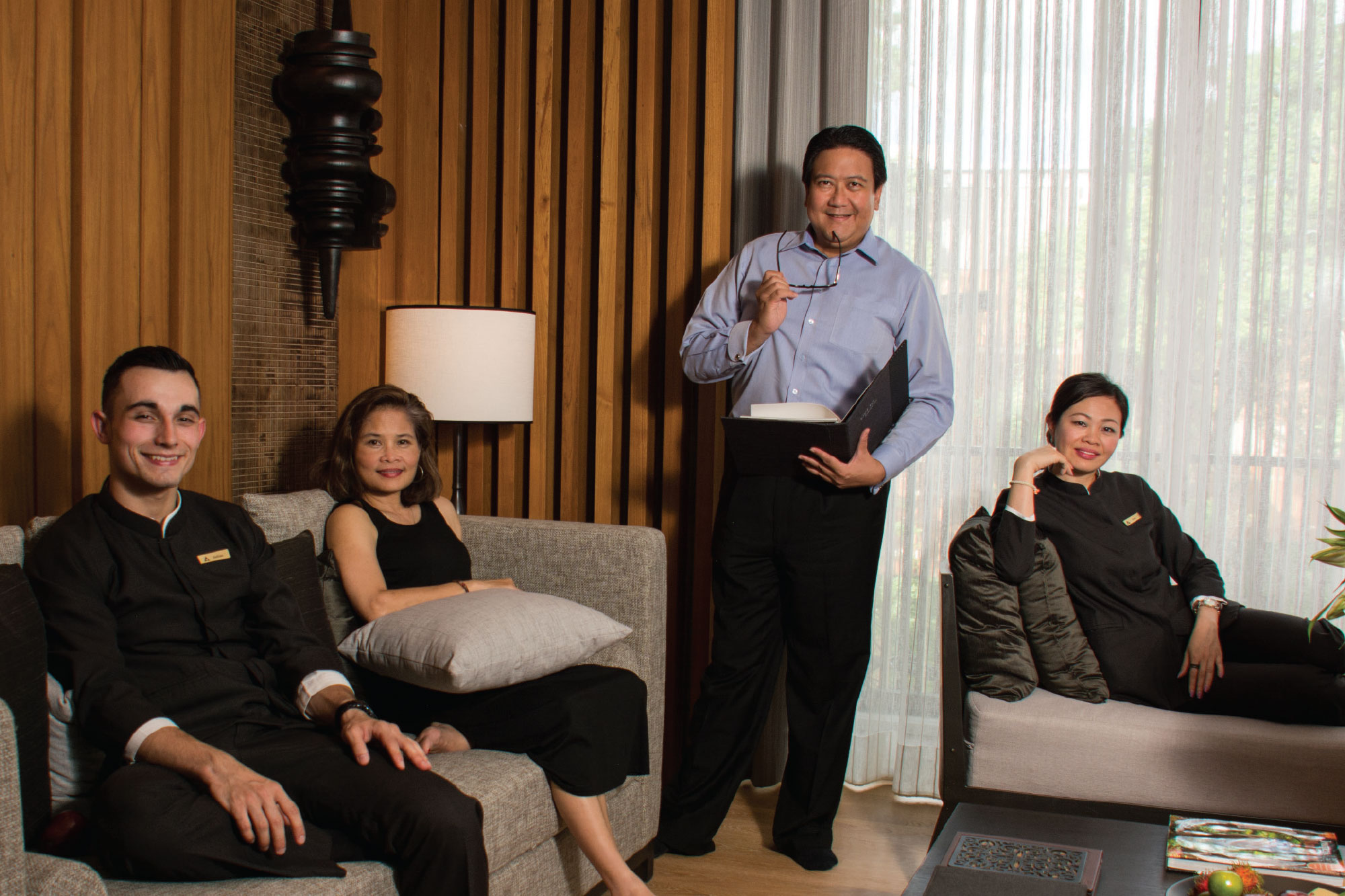 With an enviable location that provides, arguably, one of the best hotel views in the city, Anantara guests swim, dine, sip wines and stroll on a property facing not only a quiet and green stretch of the Ping River, but the iconic Iron Bridge nearby.
If you love to indulge in the Anantara experience, you can take it even further and truly make it your own. Just across the road, connected by a bridge designed to complement the resort's façade, is the brand new Anantara Chiang Mai Serviced Suites. Own a one (60 sq.m.), two (90 sq.m.) or three bedroom (160 sq.m.) serviced suite in the heart of Chiang Mai, and enjoy all the amenities and services the hotel is famous for.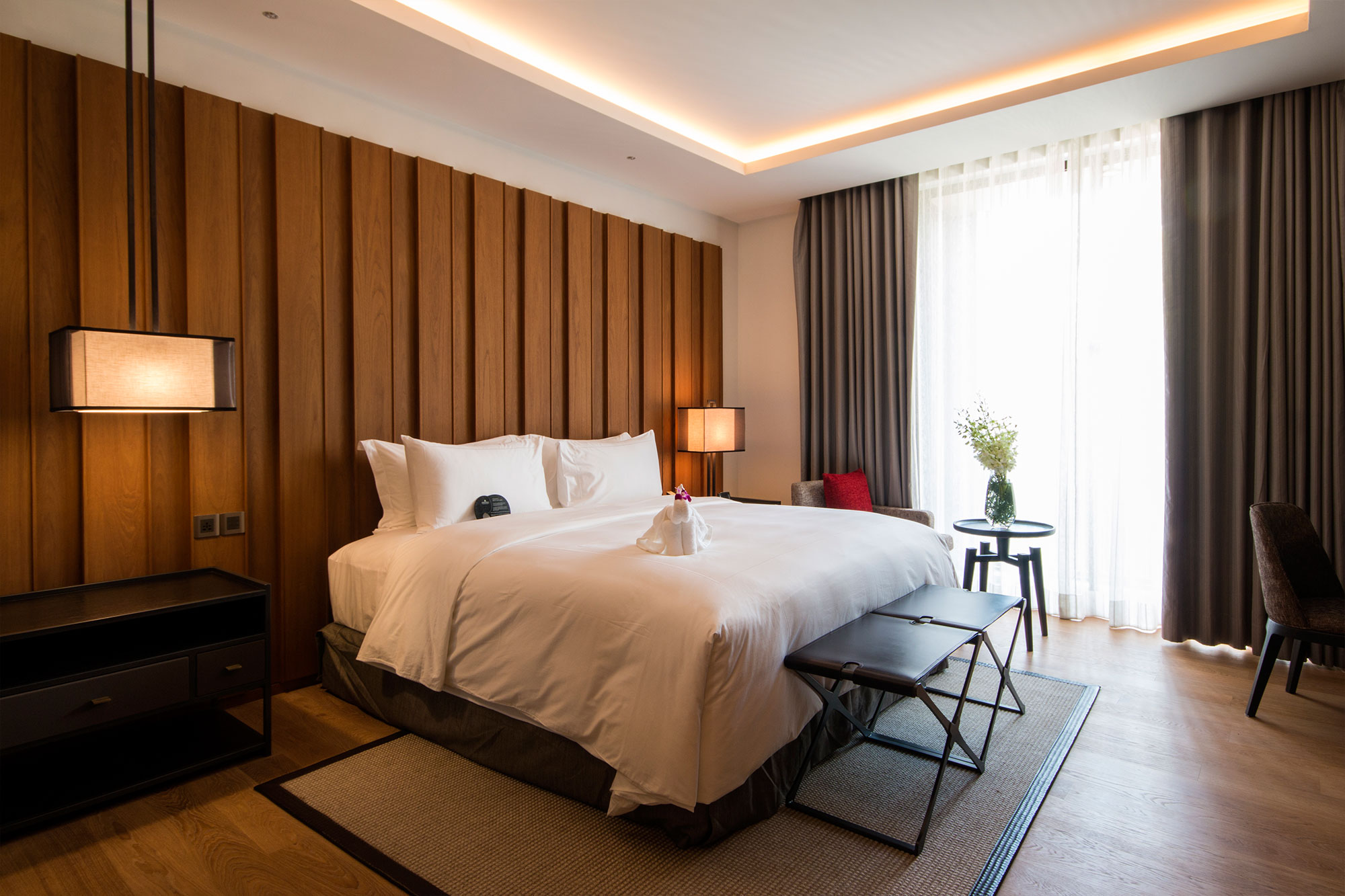 "We aim to offer everything at the same standards as the Anantara Resort here," said General Manager Syahreza Ishwara of the new serviced suites. "The only difference is that those who purchase one of the only 27 suites won't be just guests, but owners, and enjoy all the privacy, privileges, and dare I say, profits which comes with ownership."
"Those wishing to stay at our resort but are coming in a larger group, or those who wish for privacy, can also book into the suites for as long as they wish," he said, explaining that the suites are designed to provide elegant contemporary living spaces which would make guests feel completely at home.
"Each suite comes with a kitchenette so that guests can cook themselves, or even entertain from," said Julian Bruno, the multi-lingual Swiss Service Suites Manager. "Larger suites have more deluxe features including pantries and dining areas, but all suites come with private balconies, plush bedrooms and lush bathrooms," he explained of the elegant design which plays on contrasting textures, warm tones, with playful bursts of bright colours.
"If you are a boisterous extended family or a group of colleagues up from Bangkok for the weekend, why not stay at the three bedroom suite," Ishwara asked, pointing to the fact that private chefs can be brought in for a special dinner, the resort's 24 hour room service also extends to suite guests and the refrigerator could be stocked upon request should the group wish to cook themselves. "Guests can really feel as though they have their own base during their stay here in Chiang Mai city where they can come home to at the end of the day and truly relax and enjoy one another's company. If it is a family, then the children can run around the apartment without worry too," he explained.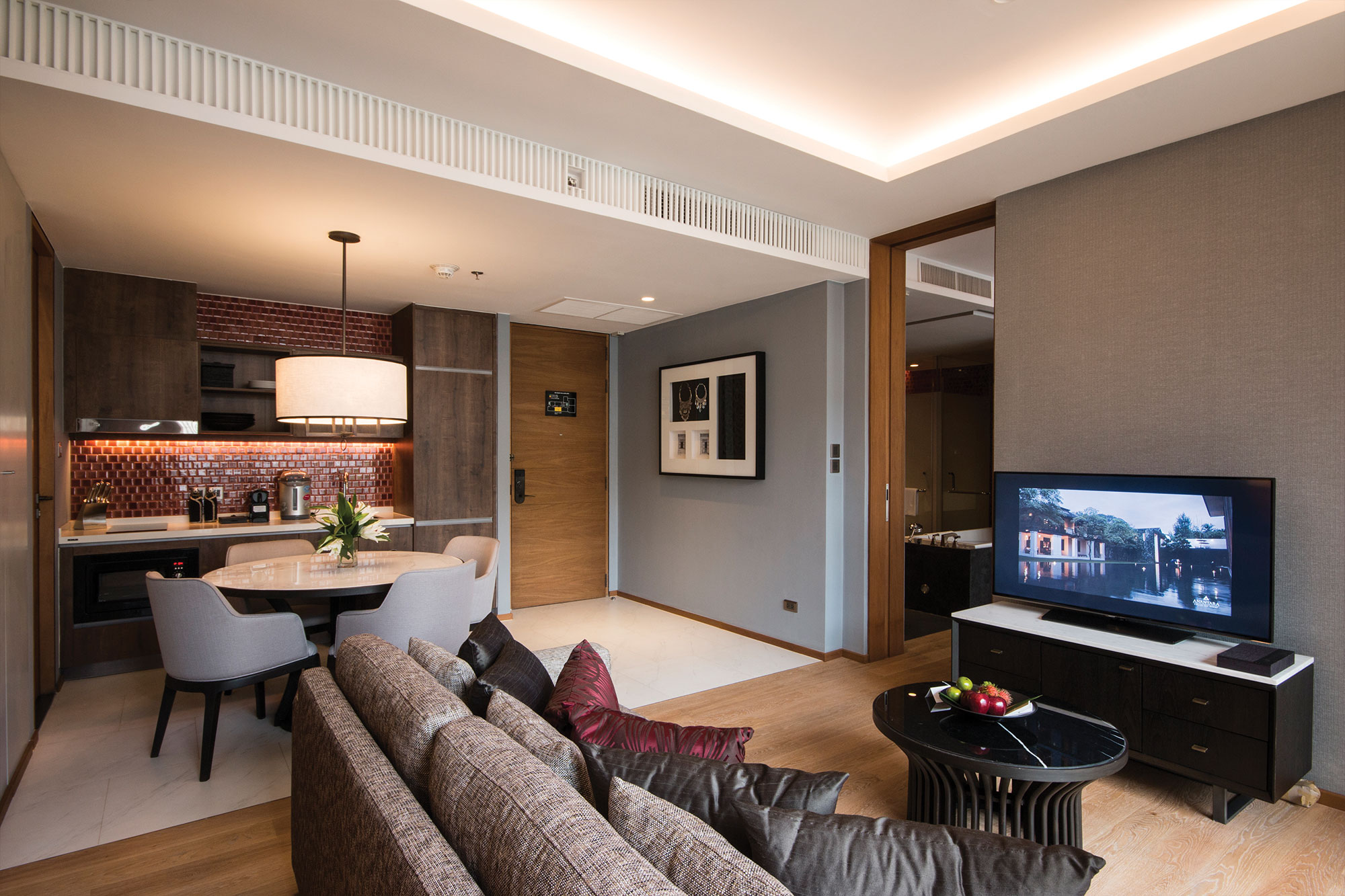 "You simply walk across the bridge to the hotel to enjoy Anantara Spa's world class treatments, dine at The Restaurant which serves international grill and Indian cuisine, or The Service 1921 Restaurant and Bar which has just launched an exciting new Asian menu. In the afternoons, they can wander over to sit and watch the river from the colonial era veranda while indulging in a delightful afternoon tea."
Serviced Suite guests will also have the privilege of experiencing what must be one of the finest hotel rooftop pools in the city. This extraordinary swimming pool, with Balinese tiles from Indonesia, overlooks not just the Anantara Resort below, but the meandering river, the east bank of the city and the spectacular mountains beyond. Day beds and sun beds surround the pool, also offering nooks and crannies for privacy, or groups. The rooftop is reserved for suite guests only and comes with a fully stocked bar and the resort's full service.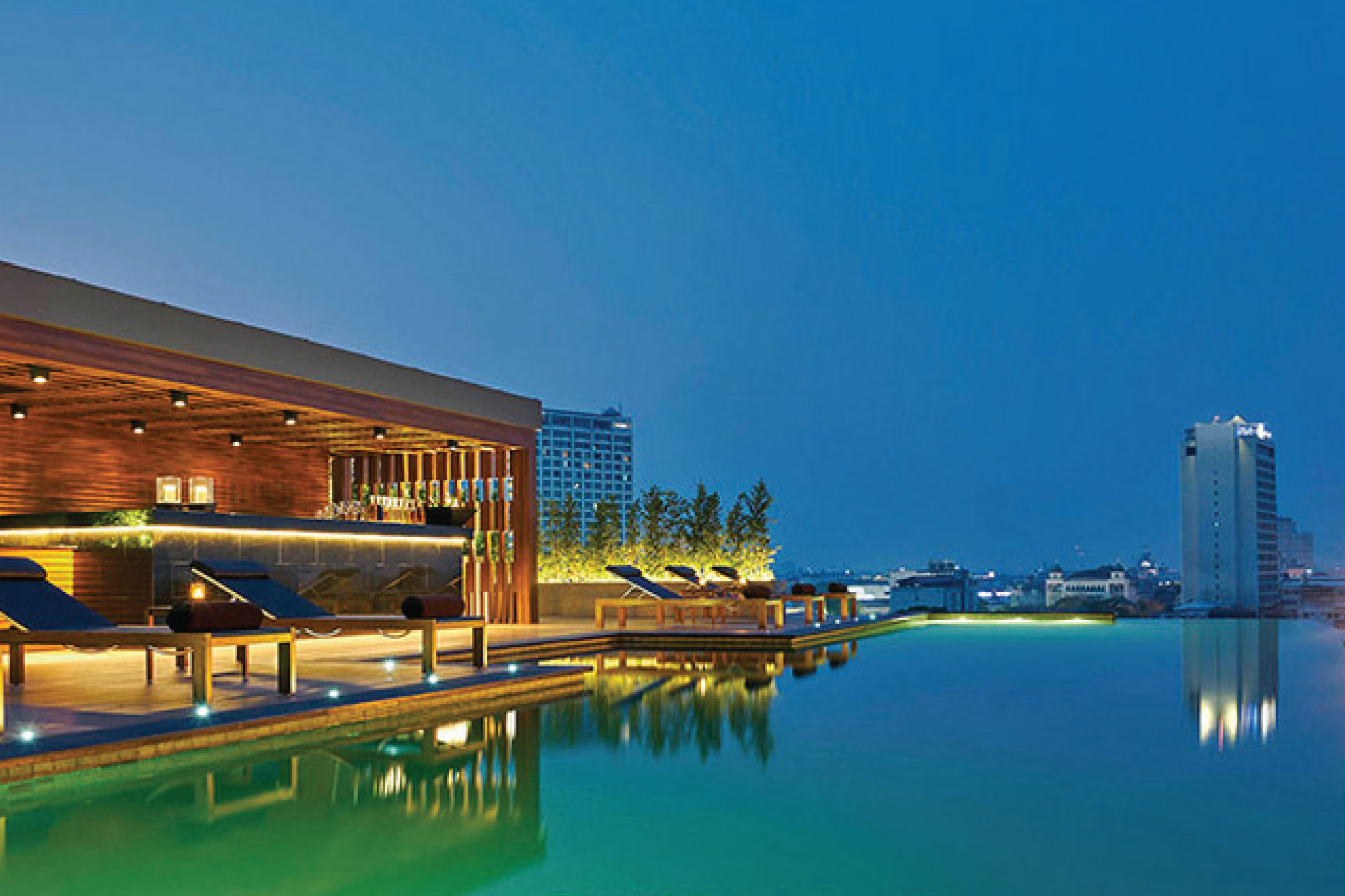 "We will host many events here for our guests, but we also expect to host some events for our Chiang Mai clients as well," explained Bruno.
"There are many guests today who use Chiang Mai as a base, often travelling to Myanmar, the islands or Cambodia, returning to Chiang Mai time and again," said Iswara. "It would be wonderful for them to have a home base to return to, somewhere where they can really feel like they are living as part of the city, while enjoying all the indulgences our resort offers."
If you are looking to own a slice of Anantara's serviced suites, have friends or family coming to town who wish for a luxurious serviced accommodation, or are dying to get up to that roof top pool, follow news and updates on Anantara's website or simply call them at 053 253 333.
Email: chiangmai@anantara.com