You know, winter isn't the time to let your shine down, it is the season to heat the fire and get explorative.
Talk of exploring? Thai delicacies are what you should be splurging. Think barbecued meat, syrupy sauces, intense spices, and dishes that burst out with a lot of aromas.
For your kitchen, these cold holidays are five (5) of my favorite Thai specials to take the dull moments away.
Thai BBQ Chicken in Chili Sauce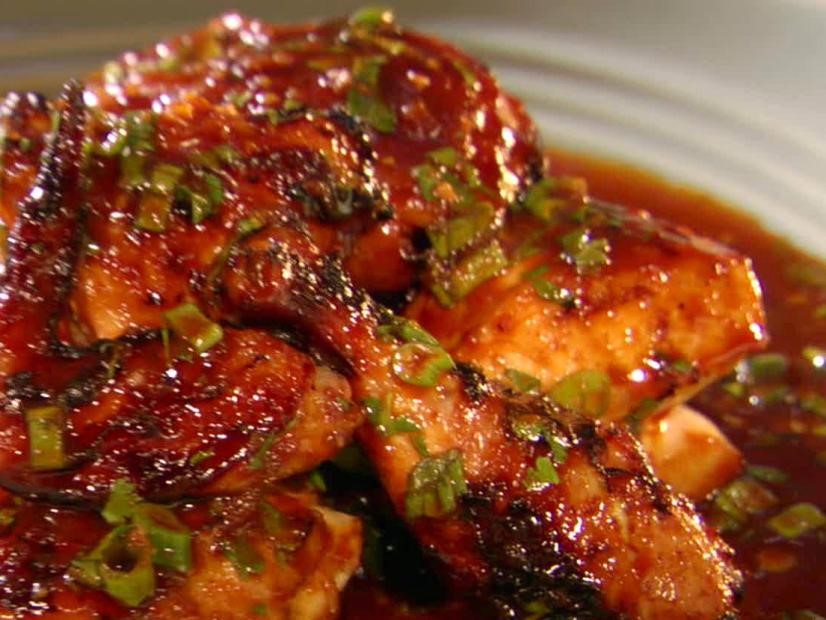 Everyone loves chicken, but potato chicken plates or chicken soups are boring. It's the end of 2018, let's work up something more exciting. Sounds good?
This Thai chicken recipe is easy and delicious. In three steps, the dish is ready and tastes fantastic.
Chicken thighs are marinated in a sweet, spicy, and herb curry sauce until the meat and bones soak in as much juice and flavor as can be. Then, they are pan grilled to obtain a barbecue brown color and drizzled with a sweet Thai chili sauce.
It is a quick, everyday meal that serves perfectly with cooked white rice. Whatever you do, serve the chicken warm with lots of sauce.
Recipe available at food.com
Thai Grilled Salmon with Coconut Milk Sauce
Pardon the fact that Thailand isn't as cold as the US so, this fish doesn't sit in a typical American soup.
Salmon is marinated in a coconut oil and coriander sauce to infuse the fish with unusual flavors. After, they are pan-grilled and served in a spicy, herby, coconut milk sauce.
What a better way to enjoy coconut this winter?
Recipe available at thespruceeats
BBQ Pork Tenderloin with Apricot Peanut Sauce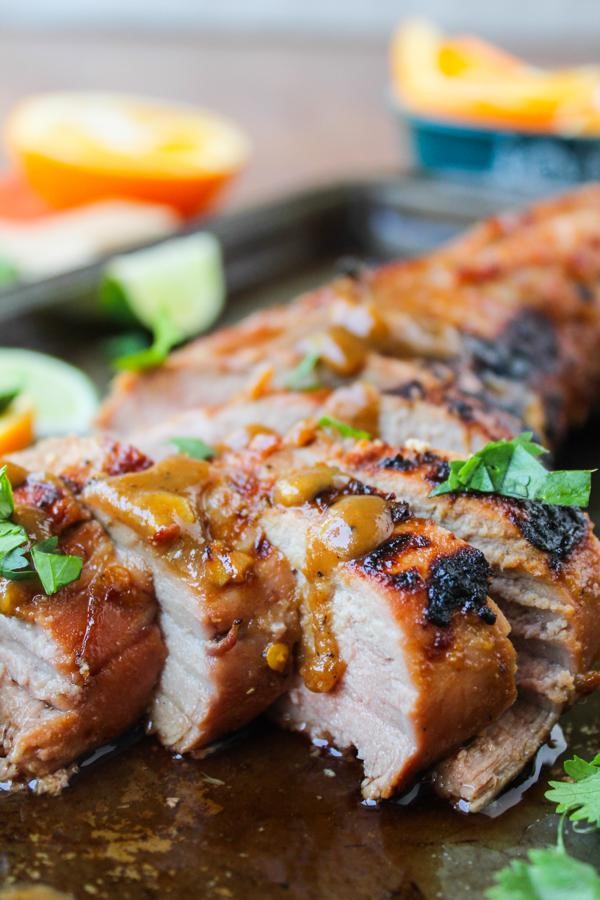 How about some porky nutty goodness for the dinner table. Mind you, I am trying not to be
"under-the-weather" with my choices.
An excellent way to enjoy some whooping, juicy tenderloin these holidays. Pork marinates in a herby apricot and peanut butter sauce and then, grilled to medium rare. Afterward, the marinade is brought to a boil over medium heat to thicken the sauce for topping.
Experience juicy, fruity, nutty bites on your plates and don't forget a good cilantro garnish when serving.
Recipe available at thefoodcharlatan.com
Thai Beef Mandarin Salad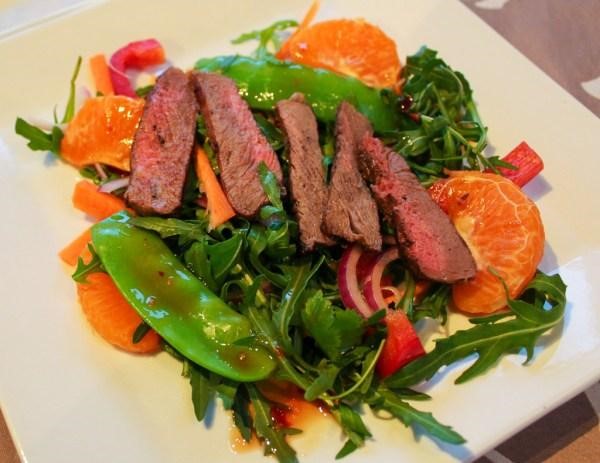 Here's where you get to combine a simple steak grill with a beautiful salad.
Merging fruits with leafy green vegetables and beef isn't for summer only. This dish served warm makes an excellent holiday delicacy – colorful and flavorful to get your mood up.
Flank or skirt steak is grilled to medium rare, sliced, and topped on arugula, mandarin, and onion salad. You can mix match the salad ingredients as you desire.
Afterward, dress the salad with a sweet, spicy, and tangy sauce to indulge in the taste better.
For the best-grilled salad steak, gas-charcoal combo grills are perfect. This combo is the only thing that could help make the BBQ even better.
Recipe available at icingonthesteak
Thai Panang Curry Bowl with BBQ Shrimp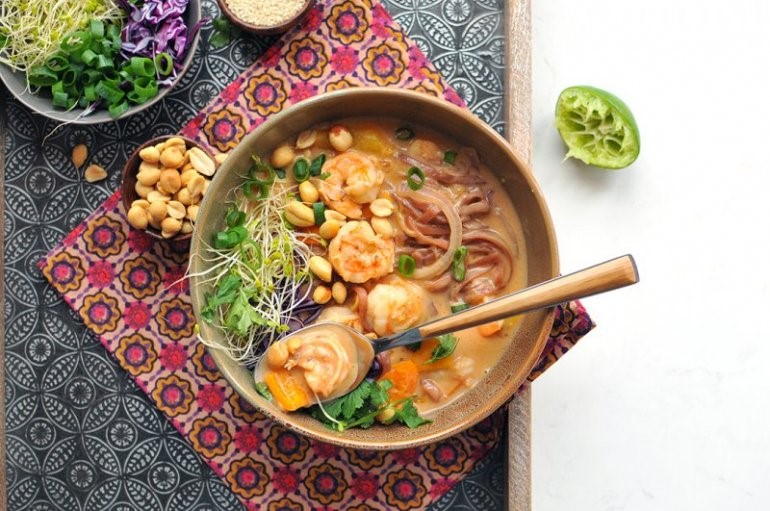 Here, I suggest a slight tweak to the shrimp to give you a BBQ sense.
Season shrimp with some salt and black pepper and grill them to be golden brown and fairly cooked. Then, cook them in a curry soup loaded with vegetables, noodles, and nuts.
I know I wasn't really going to go for a soup, but this bowl is worth the flavors, texture, and tastes.
Recipe available at noshandnourish
At BroBBQ, we love to eat while exploring cultures through our grills so I hope you get on the Thai love. Stay locked in for more exciting stuff.