'If you don't get noticed, you don't have anything.'
Jonah Sachs, Business Strategist
Citylife's magazines and map are widely available throughout the city and read by residents and tourists alike. Print advertising is available in all our publications.
| 

Citylife Magazine
Citylife is widely read by the expatriate community and English speaking Thai residents. The audience is well educated and has a high level of disposable income.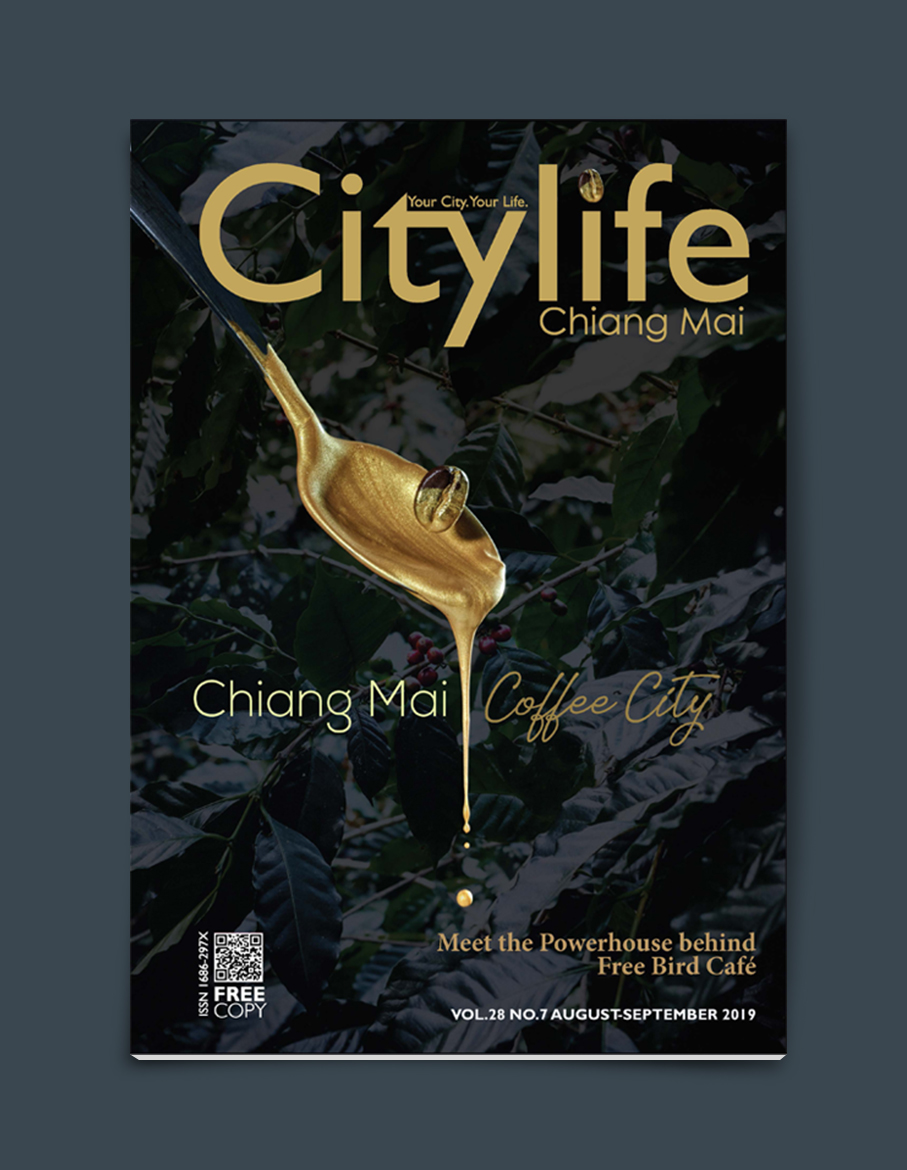 | 

Spoon&Fork
Spoon and Fork is a dual language (Thai/English), monthly magazine dedicated to food and dining. The magazine is popular with restaurant goers, foodies, restaurateurs and others working in the food and beverage business.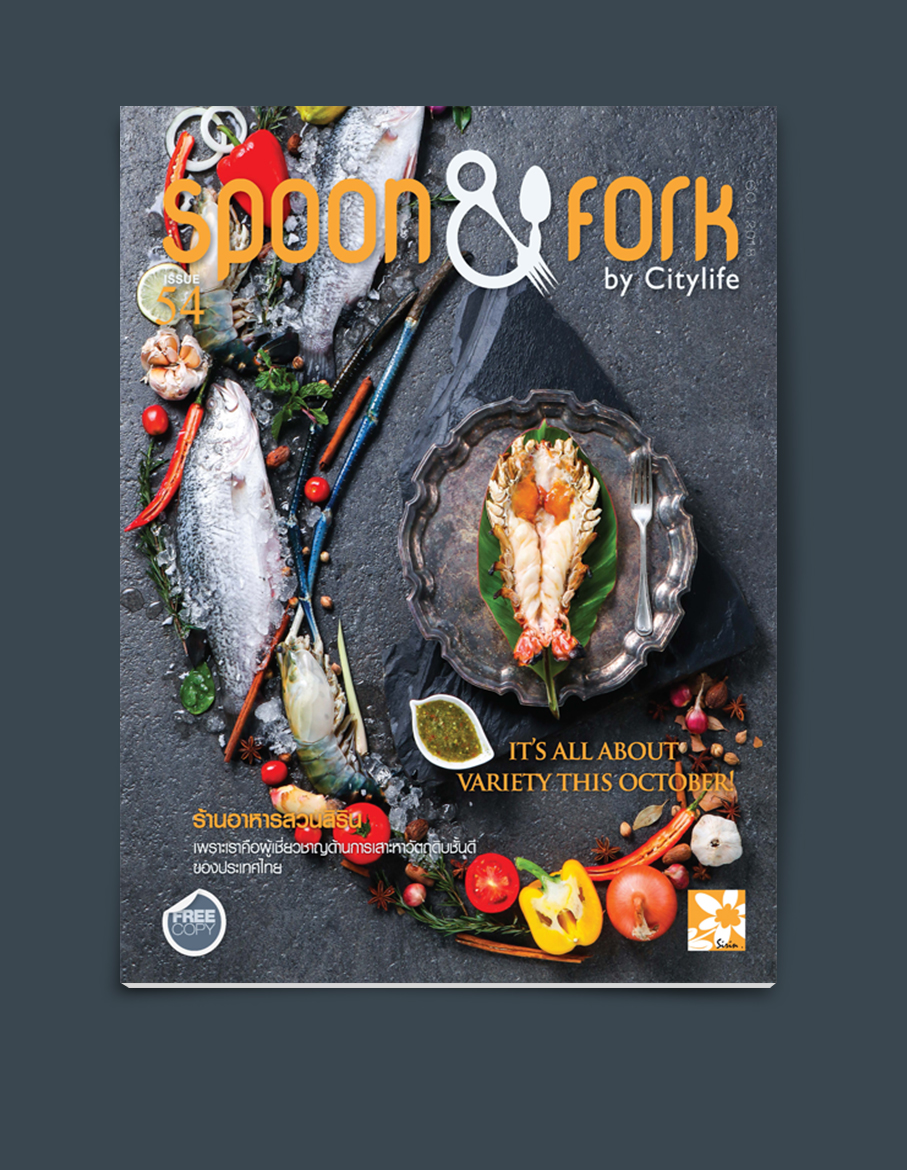 | 

CityNow!
CityNow! is Chiang Mai's most popular free tourist map and events listing. Published monthly, it is widely available at hotels and popular tourist locations throughout the city. It is suited to any business looking to attract visitors to Chiang Mai.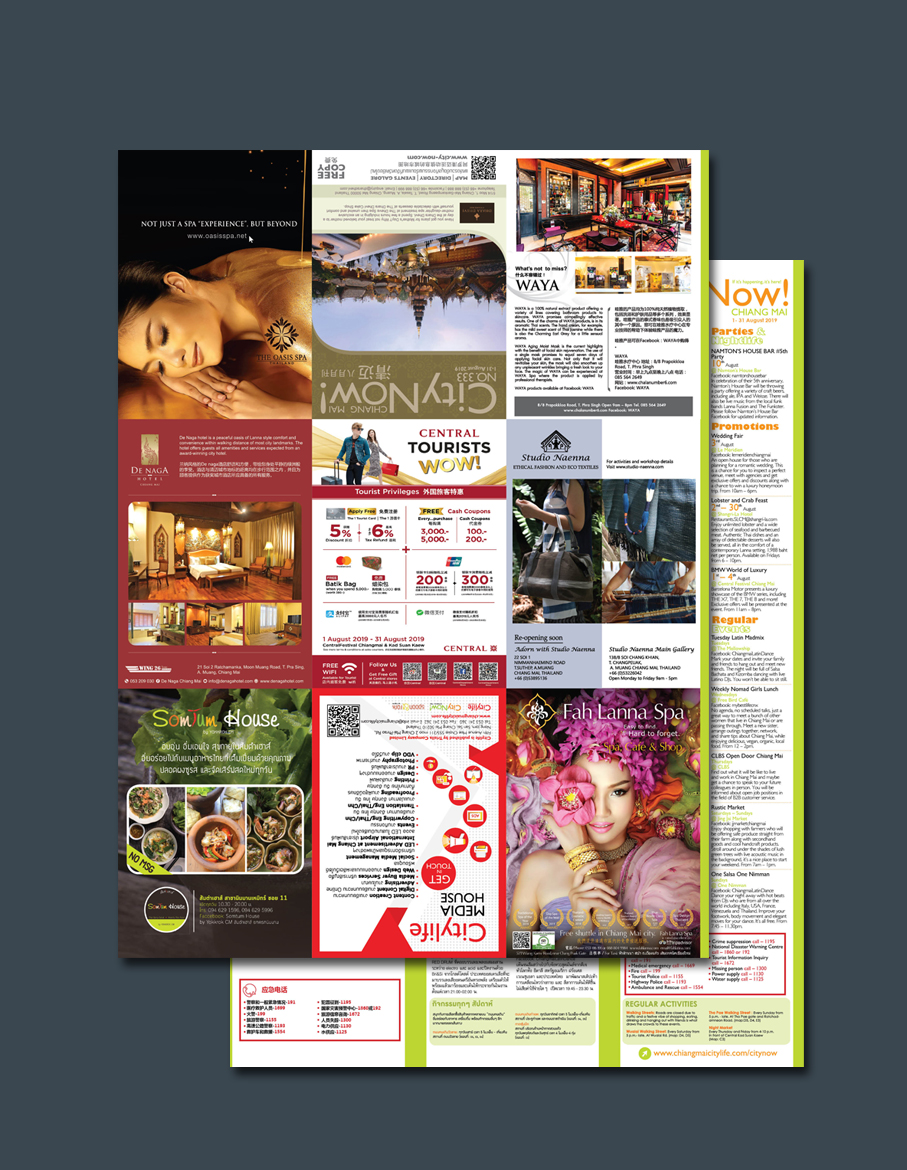 You may also be interested in: