Wat Suan Dok Abbot Accused of Using Dead Boy's ID Number in 20 Year Long Identity Fraud
CityNews – An abbot at Wat Suan Dok has fled after a case was opened against him with claims that he has been using the ID of a child who died in 1995 as his own, and was actually born as a Burmese national sparking speculation that he stole Thai nationality to remain in Thailand.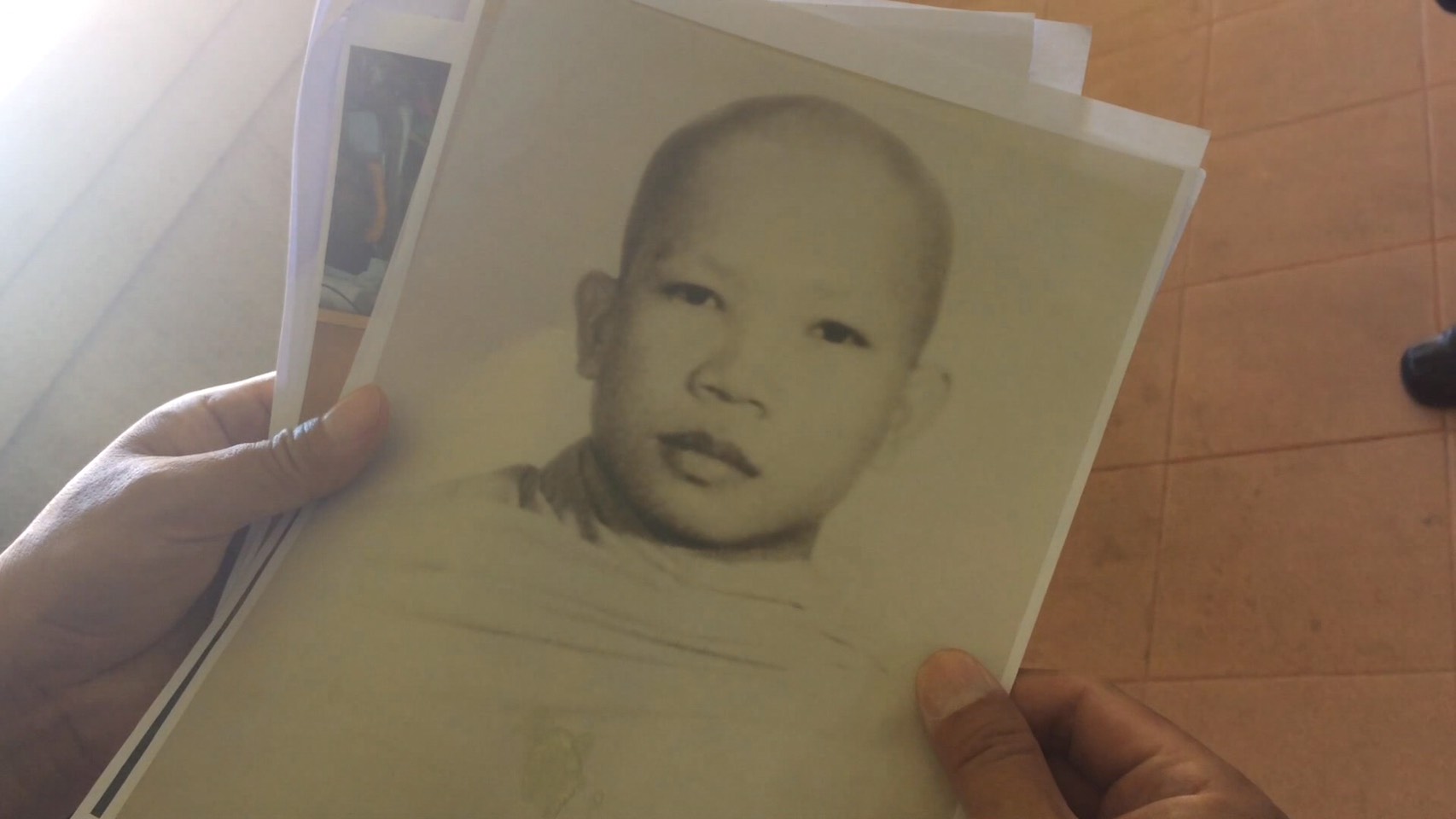 The former superintendent of Wiang Haeng police station has filed a case at the Chiang Mai Provincial Office of Buddhism on October 8th claiming that Wat Suan Dok abbot, Phraraj Rachamunee, has been using the ID of a boy who died in 1995 as his own.
The filed case contains evidence that the abbot was born as Nimit Yodkam on April 2nd 1965 in Mae Ai and was issued Burmese nationality. When he ordained at Wat Tha Ton, he was given a Buddhist name of Phra Mahanimit.
In 1982, a monk from the same temple, Wat Tha Ton, reportedly changed his name to Phraraj Rachamunee in Chaiyaphum. This monk is suspected to be formally known as Phra Mahanimit.
In 1995, there are records that suggest a monk by the name of Phra Mahanimit (using the old name) changed his surname to Wuttichai and his birth date to 14th April 1965 using an official Thai ID.
The ID used in the name and birth date change application has been identified as the same ID of a young novice monk that died in 1995. The child's death was not reported to police until October 3rd, 2017, sparking an investigation into the use of his ID number. In the same year the novice monk died, the abbot changed his name and birth date on the ID to match his age and known identity.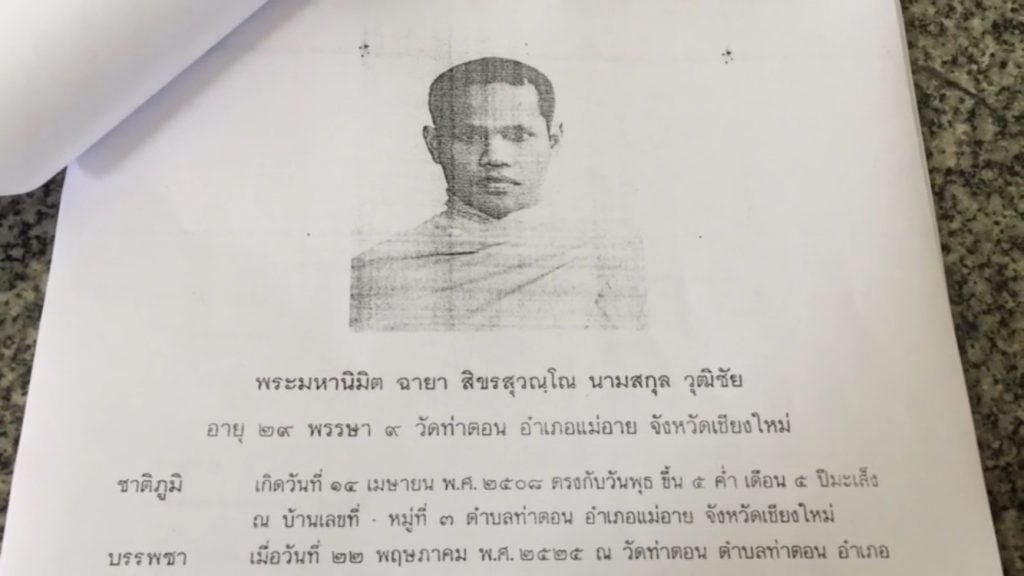 A document of Phra Mahanimit Wuttichai
The Director of Chiang Mai Provincial Office of Buddhism told reporters on October 9th that the governor of Chiang Mai has acknowledged the case and has ordered the authorities to proceed as an urgent matter.
The secretary of Wat Suan Dok Office told police that the monk was at a monastery in Fang for the duration of lent and plans to stay there for one year in order to write a Pali script for young monks to study. Police are investigating his whereabouts after he was spotted jumping into a black van on October 5th.
Police are also interested in talking with the head abbot of Wat Tha Ton who is said to be close with Phraraj Rachamunee, but he is currently nowhere to be found. According to his secretary he is seeking the advice of a local attorney.
CityNews visited Wat Jet Yod to seek a comment from other senior monks in Chiang Mai but all refused to comment, saying only the higher ranking monks are able to speak on the matter.
Related News: 
Abbot Accused of Using Dead boy's ID Reappears to Deny All Charges