Warehouse Fire in Hang Dong Shocks Locals
CityNews – A big fire in Hang Dong caused concern among locals as a wood warehouse burned to the ground.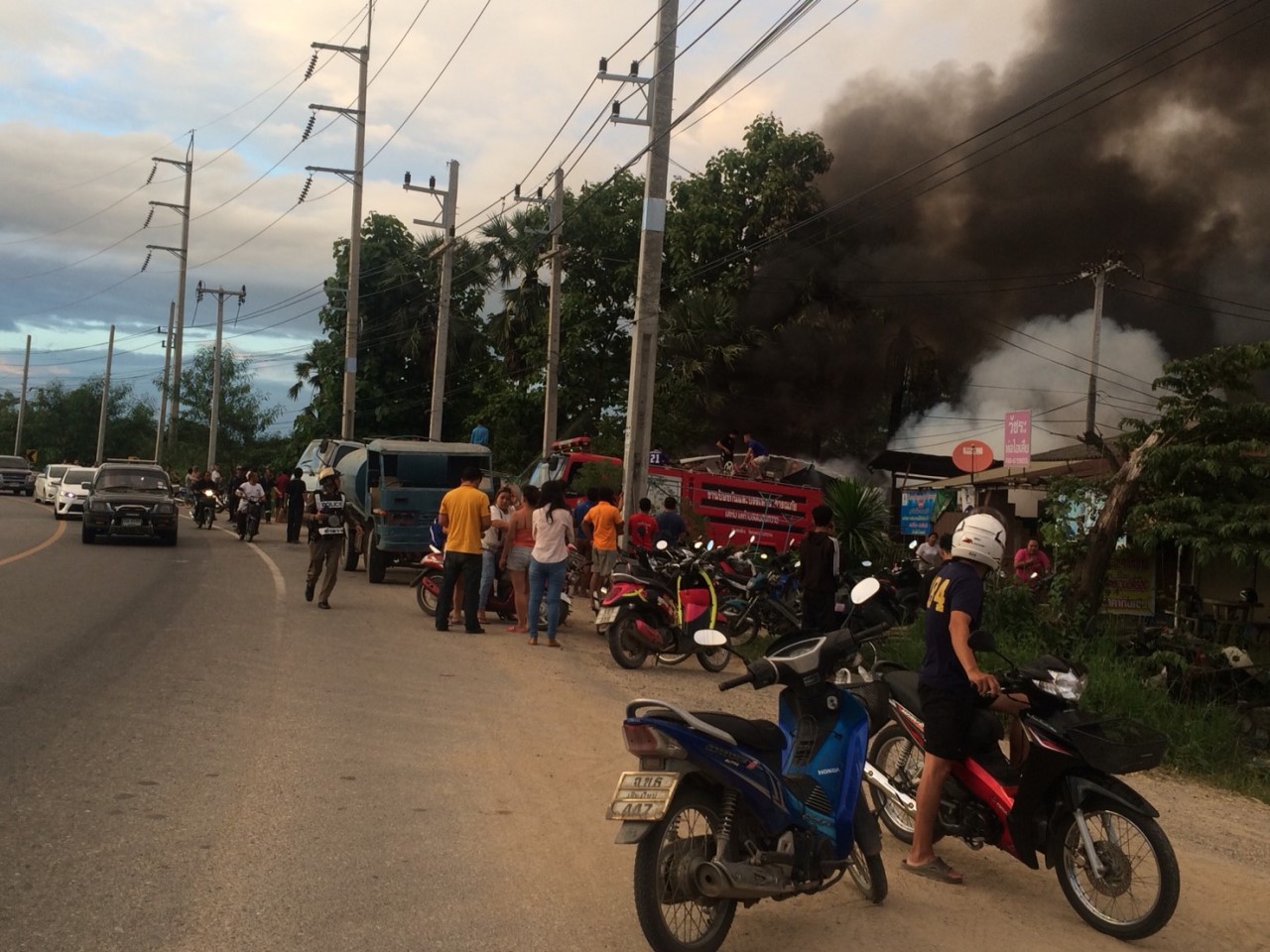 On July 4th, a huge fire erupted roadside as a wood warehouse caught fire. The plumes attracted a lot of locals to the scene and could be seen for miles. According to the official report, the fire happened near the Nong Khwai intersection and was caused by a short circuit inside the building.
Fire teams took over an hour to put out the fire, but were please to discover nobody was injured or killed in the blaze.