Update on the story of the senseless murder of a 60 year old Jarun Intha
CityNews – The family of the deceased is still suffering the consequences of the attack.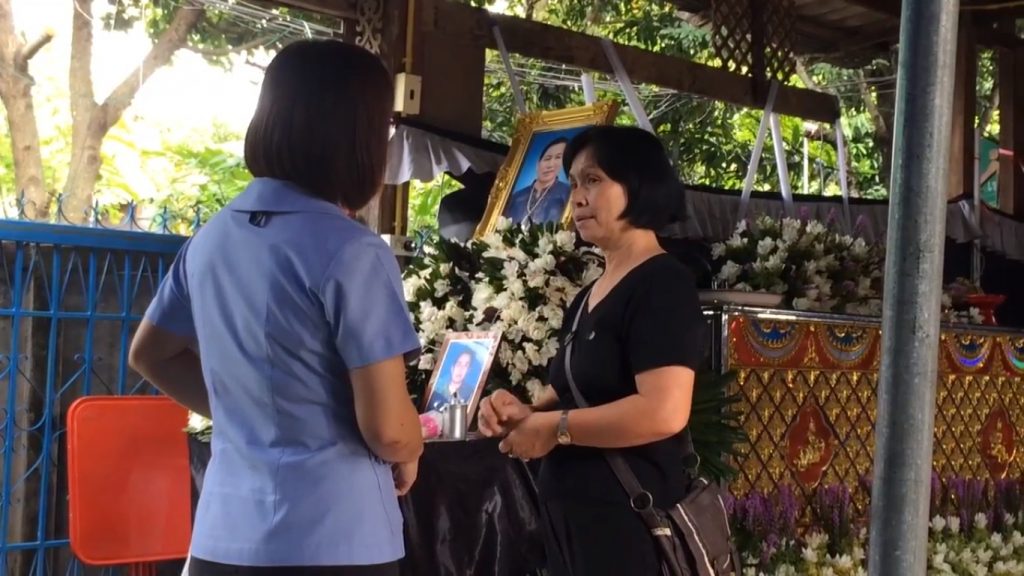 Today, October 4th, funeral services were held for Jarun Intha, 60, who was murdered by a loan shark gang. It is now clear that he was murdered while attempting to stop the gang's assault on one of his tenants, identified only as "Dang".
Since the tragic incident five days ago, police have arrested seven suspects but four others remaining at large. The seventh suspect turned himself in this morning. He was identified as Boonyarit 'Pro' Srinukoon, a gang leader. Suspects Sakchai Sumali and Arak Mettha claimed that they did not attack Jarun Intha and Dang, the tenant, while suspect Anirut Rujiwong, stated that it was unclear who he was attacking. Jarun's wife, 58, expressed her fear of being assaulted by other members of the gang who remain at large.
Jarun's wife reported that the family has invested 2 million baht in the apartment building where the attack took place, by taking out loans from Bank for Agriculture and Agricultural Cooperatives, and mortgaging their house and land, with the intention to live off the apartment building's rental fees. However, in fear of the loan shark gang, all but one tenant has moved out.
The family refused to allow the suspects to apologise or pay respect to Jarun's body at the funeral and demands justice in the case.
Dang, the tenant whom Jarun died defending, is still being hospitalised.