Two Young Leopards Discovered in San Sai Home
CityNews – Two leopards were found in a home in San Sai.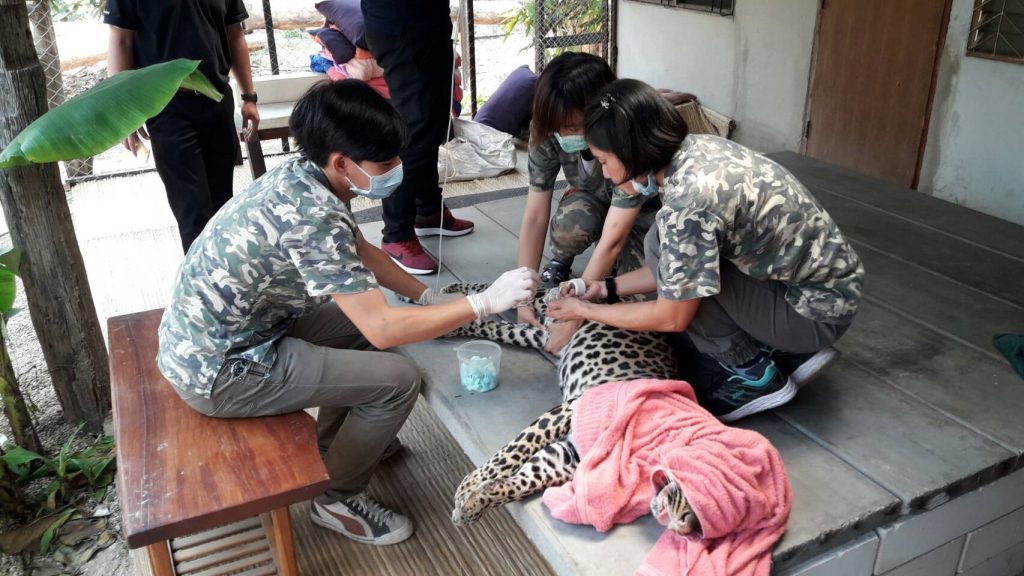 On March 6th, police conducted a search at a house in Ban Si Ngam, T. Mae Faek, A. San Sai with a search warrant after receiving a report from local people that leopards were seen in the area. Two three year old leopards, one male and one female, were found at the house which is owned by Niwat Na Lampang and his wife. The leopards, however, belong to their friend, Nittaya Issarasilp, a 46 year old woman from Chonburi who also lived at the house. The case is now proceeding to trial.