Thailand's First Bioplastic Lab Opened in Chiang Mai
CityNews – Thailand's first ever bioplastics lab for medical use has opened in Chiang Mai as part of Chiang Mai University.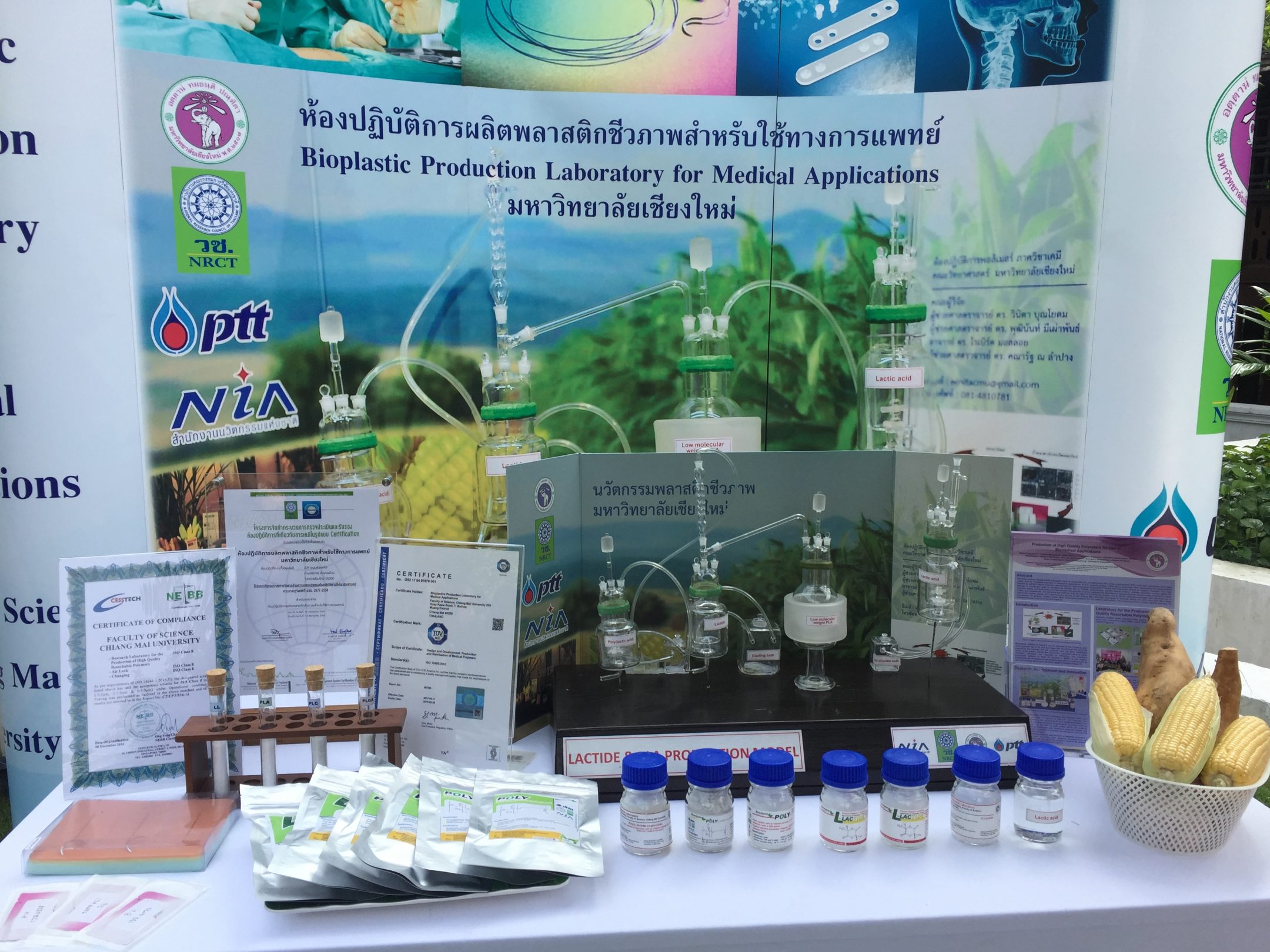 The opening of the lab was announced by Assistant Professor Winita Punyodom PhD on October 30th. Dr Winita is the head of the research team Chiang Mai University and was joined with the Acting to the President for Research, Chiang Mai University, The Secretary General, The National Research Council of Thailand, The Director of National Innovation Agency and The Manager of Research and Development of Petroleum and Petrochemical, PTT Group.
According to the Acting President for Research, Chiang Mai University, the Bioplastics Production Laboratory for Medical Application is a breakthrough for the Faculty of Science, Chiang Mai University. He said it will be help enhance Thailand's competitive advantage of petroleum and petrochemical and the integrated medical industry. The lab will be able to produce PLA and PBS Copolymer used in making medical equipment and this will reduce the cost of the material currently imported into the Kingdom from 150,000-200,000 baht to 80,000-90,000 baht.
The Secretary General, NRCT reportedly guaranteed the quality of the product produced and the safety of the chemical lab with ISO 13485 as proof.
The Director of NIA explained that as NIA has been supporting the research from the beginning, this accomplishment will be a model of integrated innovation between public and private sectors which will create many opportunities for the future research and development of the Kingdom.
The PTT Group has been supporting the research for about 10 years and played a role in extending the work to the practical level that gave way to the creation of the aforementioned lab.