Thailand Food Tourism Challenge
CityNews – Tourism Authority of Thailand invites all to join a challenge in creating a 'foodie trip'.
A call for all foodies! Tourism Authority of Thailand has launched the Thailand Food Tourism Challenge inviting all to get a chance to promote your favourite unseen local spots. Whether it is a food vendor, ingredient shops, café, restaurants, you can choose them and create your own finger-licking trip.
Submission is opened now until August 9th.
Total prize: 1,000,000 baht
**Must be the trip on 55 secondary provinces**
For more information please call 089 777 3971, 082 111 3223 or visit https://www.facebook.com/thelocallicious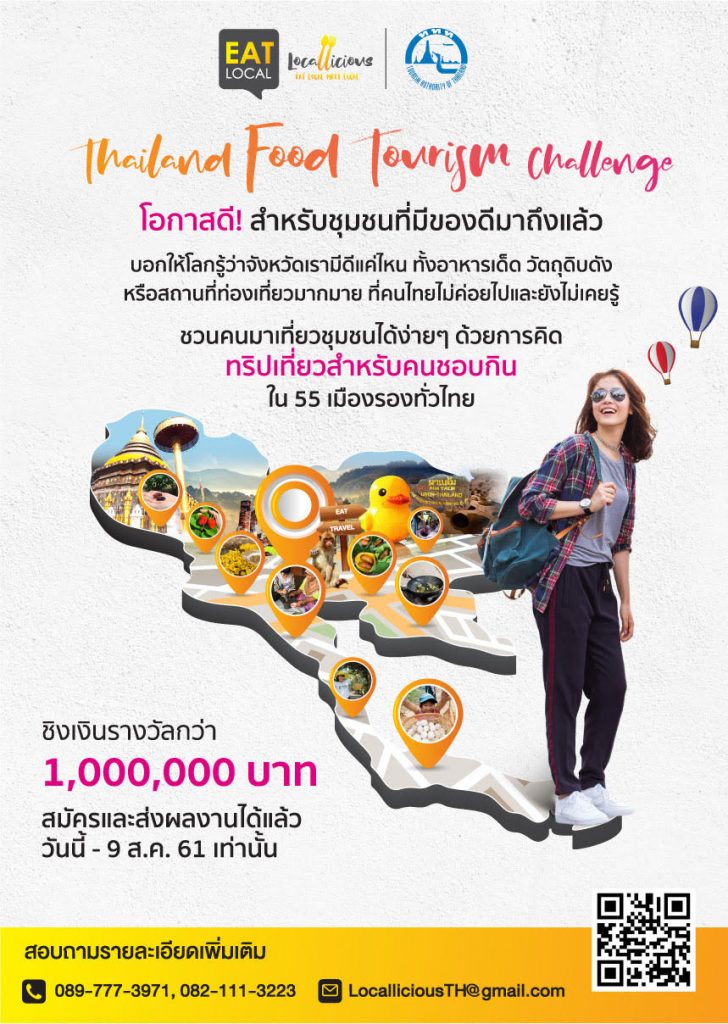 Qualification
Fill in the application with a team name and a clear contact detail. Please attach a copy of your ID with the application.
A trip review must not exceed one page of A4. You are required to use Angsana New, font size 16. The review must consist of the cost, date and time to arrange the trip, and contact person on the sites.
A square picture (1200 x 1200) to promote a trip is required.
5 to 7 pictures of the trip.
Applicants can apply a 1-3 minutes video clip to promote the trip.
Apply at [email protected]. Now until August 9th, 2018.