Temple Donation Robber Caught on CCTV
CityNews – A man was caught on CCTV while robbing a temple's donation box.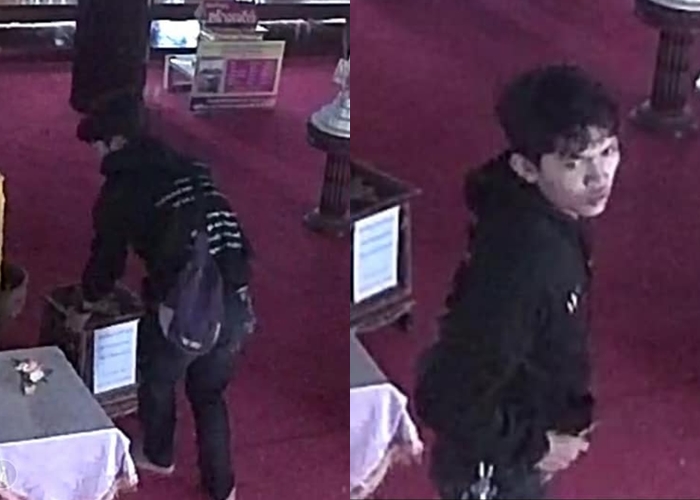 A video clip from a CCTV camera has been posted on social media revealing a robbery on August 5th at Wat Lok Molee. The robber was first spotted at the temple's viharn during midday as he was casing the area. Shortly afterwards, he was back again when there was no one at the viharn. He was seen prying open the donation box and stole money from it.
Police are now investigating the case.