Road Rage Kills Innocent Motorcyclist
CityNews – A pickup truck, two cars and a motorcycle had a collision leading to the death of a motorbike driver.
On the morning of January 8th the police were informed of an accident on the 2nd Ring Road, San Pee Seua Sub-District. Police found 22-year-old Natthapong Norinchai, the pickup truck driver, waiting at the scene.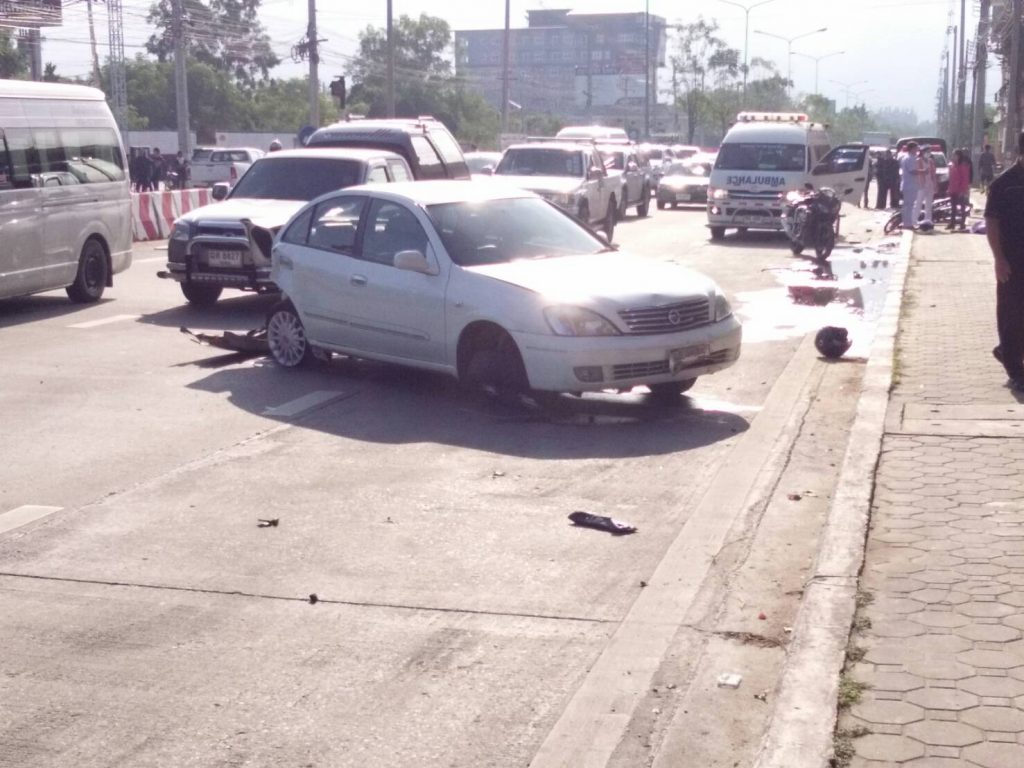 Natthapong said that he was driving his pickup truck from Meechok Intersection headed to Chiang Mai City Hall when another pickup truck cut in front of his vehicle. Angry, he followed the pickup truck and sped up in chase. Upon reaching San Pee Seua Sub-District, the other truck had pulled ahead of him and was in front of two white cars. Unable to catch up, he crashed into the two white cars, one of which crashed into the motorbike, instantly killing Raywat Boonrak, 18 the motorbike driver. Natthapong said that his pickup truck was overturned but he climbed out and was uninjured, as were the drivers of the two white cars. The pickup truck which he was chasing disappeared and it is unknown whether the driver was aware of the incident.
Police arrested Natthapong on causing death or grievous injury by reckless driving.