Red Truck Driver Fights Local After Cutting Him Off
CityNews – A video has emerged showing a fight between a red truck driver and a member of the public that has further annoyed netizens following the red truck taxi debate.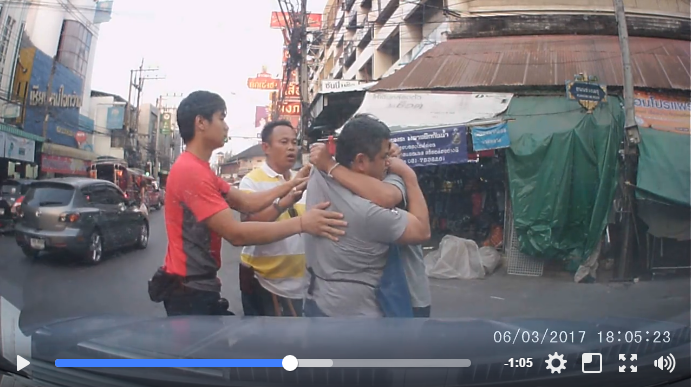 On March 6, a clip was released by a Facebook user, ทรรศนันท์ ลอยฟ้า, together with a caption that explained the situation. He claimed that a red truck driver that has just picked up passengers had cut off his father who was driving the car with a dash cam. They honked the horn at the songtaew to make him aware they were there as they were afraid of crashing. The songtaew driver proceeded to park and approached the car, angry and hurling abuse.
The drivers of both veichles then ended up in a fight before another member of the public stepped in and stopped the fight, and made them shake hands.
The incident was not reported to police, but the head of the Nakorn Lanna Cooperative, Singkham Nanthi, said he would look into the situation and issue punishments if the songtaew driver was in the wrong.