Popular Doi Inthanon Trail Closed for Rainy Season
CityNews – For safety reasons, as the monsoon season brings in heavy rainfall, Kew Mae Pan Nature Trail on Doi Inthanon Mountain will be closed on June 1st for six months.
Doi Inthanon National Park officers say that they are taking the matter of safety of visitors very seriously and to that end have plans and strategies to mitigate any threats to visitors to the park at all times. Tourists are also not allowed to swim in any of the park's waterfalls, due to flash floods.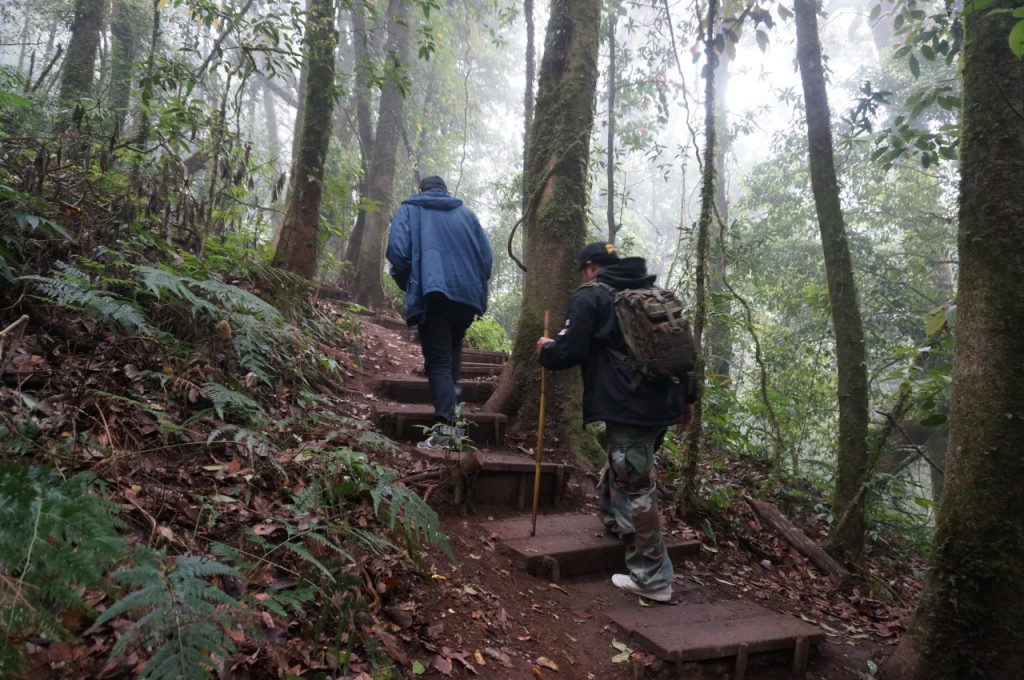 The director of Doi Inthanon National Park said that they will be closing Mae Pan Nature Trail from June 1st until October 31st, and it will reopen on November 1st. The sloped trail has become increasingly slippery as heavy rains are accompanied by strong winds. However, the nature trail Ang Ka is safe for tourists and is open all year because the boardwalk prevents the need for tourists to walk on the grass.
In addition, next year there will be a new travel project at Doi Inthanon National Park sponsored by The Thai Forest Conservation Foundation, who will be joined by other related departments to foster an increase in tourism during the rainy season.