No Funeral Pyres on T-shirts Say Police
CityNews – The National Police have announced that t-shirts depicting the royal funeral pyre are inappropriate and should not be sold or worn.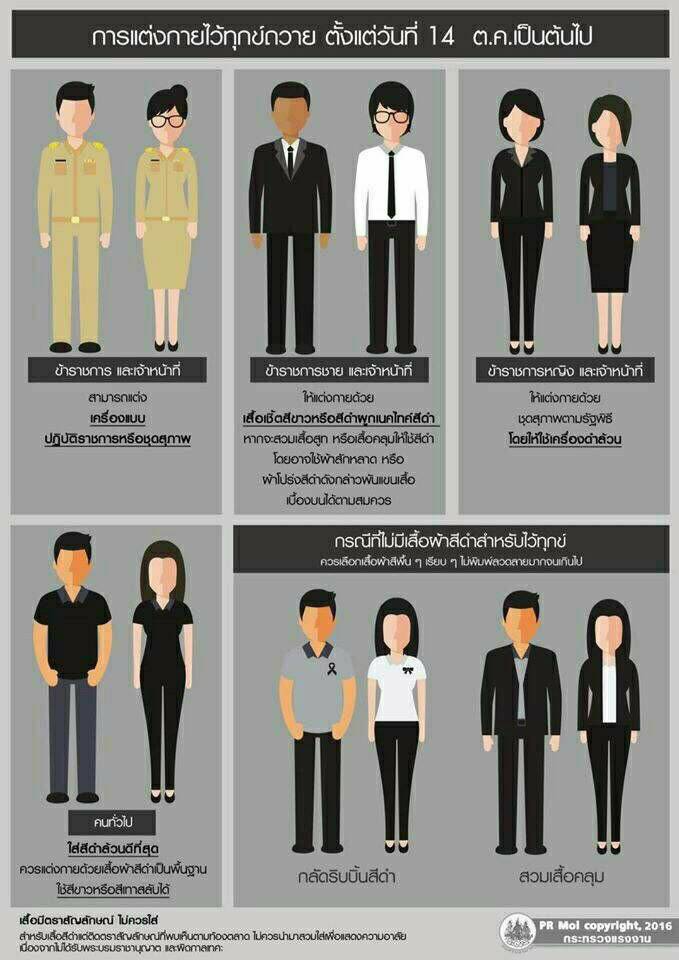 Any screened t-shirts depicting the pyre or any other related imagery must be approved by the Bureau of the Royal Household before they can be used or produced. It is a matter of respect and honour towards His Majesty the late King Bhumibol Adulyadej.
The police have asked all retailers to ban the sale of the shirt in their shops.
The government has advised people to wear black for the duration of the Royal Funeral, preferably plain with no logos or patterns. If people are unable to wear black should pin a mourning bow to their chest instead. Polite clothing should be worn until the final day of the mourning period which ends on the 29th October.