MJU to Host ASEAN Workshop on Mainstreaming Biodiversity in Agriculture
CityNews – Maejo University (MJU) will host a regional workshop on Mainstreaming Biodiversity in Agriculture for Sustainable Development and Food Security in Southeast Asia, on September 12th to 14th. The event is organised by the Southeast Asian Regional Center for Graduate Study and Research in Agriculture (SEARCA) in collaboration with ASEAN Centre for Biodiversity (ACB).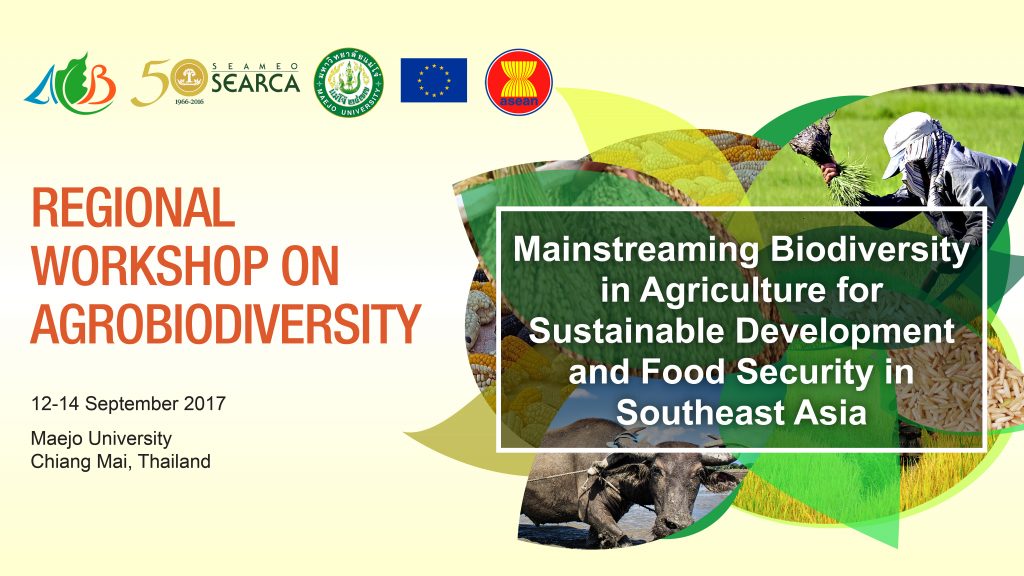 Though there are initiatives on agricultural biodiversity or "agrobiodiversity" in the region, mainstreaming these efforts in agriculture and environmental policies, plans, strategies and programmes remain to be a challenge for many ASEAN Member States (AMS).
Headed by Director Gil C. Saguiguit Jr., SEARCA partnered with ACB and MJU to convene various sectors and institutions working on agrobiodiversity in the Southeast Asia to discuss the underlying causes of change and cross-cutting issues in agrobiodiversity, and knowledge of its management and conservation practices in the region.
This workshop will try to map the priority areas for cooperation on agrobiodiversity in Southeast Asia, particularly in research, capacity building, and knowledge management.
Topics to be tackled include linking agrobiodiversity with food systems and nutrition; strategies and cross-cutting initiatives linked to Sustainable Development Goals (SDGs) to build the regional capacity for sustainable management and use of agrobiodiversity; agriculture, sciences, and gender with implications for research and capacity development about agrobiodiversity in Southeast Asia; and research and systematic data gathering initiatives and concepts on agrobiodiversity in Southeast Asia.
Specific cases will also be discussed under three parallel sessions on governance, policies, and relevant legal instruments on agrobiodiversity; conservation and sustainable use; and gender and social contexts.
These are all aligned with SEARCA's priority focus on inclusive and sustainable agricultural and rural development (ISARD).
Small group discussions will focus on key elements of a draft "Program of Work on Agrobiodiversity," which will be later threshed out and submitted to the appropriate ASEAN bodies and discussed further with R&D organizations.
The event is expected to hold about 80 participants from the ministries of environment and of agriculture of the AMS, selected universities across the region, research organizations, and development partners.