Mae Jo Farmers Market Goes Jungle This Week Only
CityNews – Mae Jo University is hosting a jungle and farmers market for two days only, called Kad Mae Jo 2577 with the theme 'community forest, local pantry and traditional lifestyle.'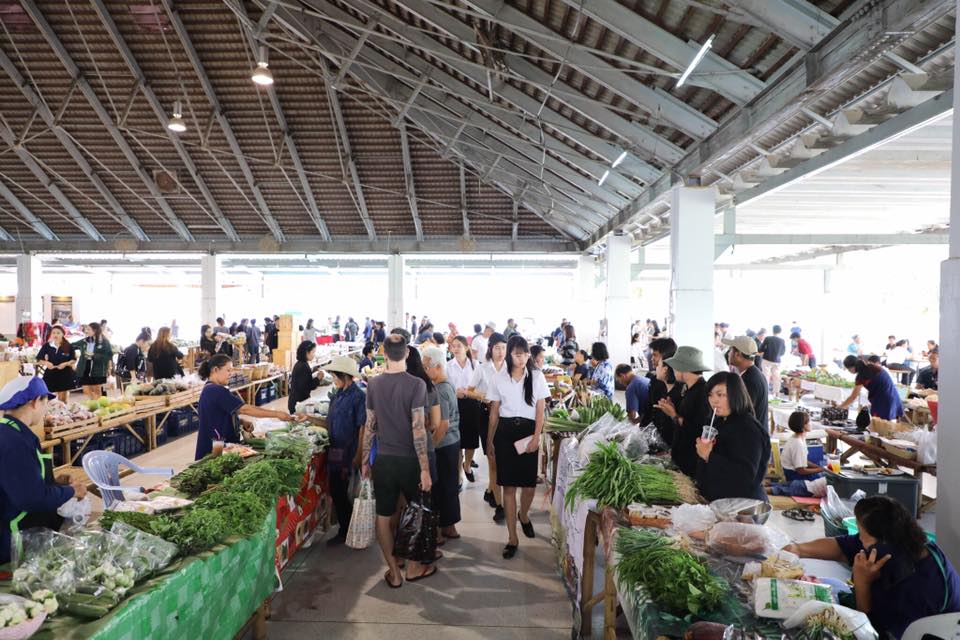 On July 14 and 15, Mae Jo is bringing together vendors from across the area to sell seasonal organic goods sourced from local farms and community forests.
Products include mushrooms, bamboo shoots, wild vegetables and much more.
The farmers market is held every friday and Saturday at Mae Jo but the community jungle market is special to this week only.
There are three zones that feature organic goods grown by the agricultural departments of Mae Jo University, a farmers market and a local food zone. The market is open from 9am to 6pm.
The market, Kad Mae Jo 2477, is named after the year the University was established – 2477 Buddhist era or 1934 CE.