Lahu Teens Steal Money to 'Chill Out Over Songkran' From Temple
CityNews – Three Lahu men were arrested for stealing money from a monastery's donation box last week so they had "enough money to chill out over Songkran."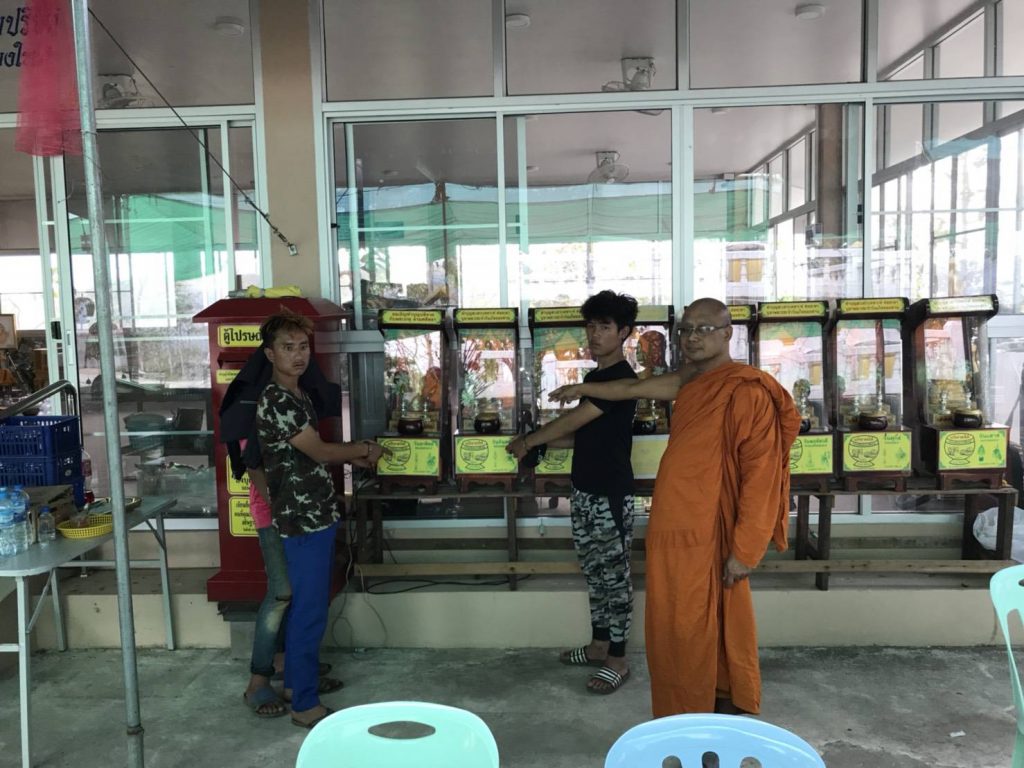 Police has received a report from Phra That Pu Kam Monastery, Muang Ngai, Chiang Dao that their donation money has been stolen.
Three teen thieves were arrested on April 9th. The suspects were Lahu males aged 20, 17 and 15 who confessed that they had stolen from the monastery three times prior. They admitted that this time they wanted some money to spend on hanging out during Songkran festival.
The total amount stolen could not be identified, however police managed to seize 200 baht from them before letting them go with a stern warning.