Fraudulent Call Centre Gangs Target Chiang Mai
CityNews – Police have warned of a fraudulent gang posing as a call centre claiming to be from the Anti-Money Laundering Office asking for money to be 'examined' by transfer.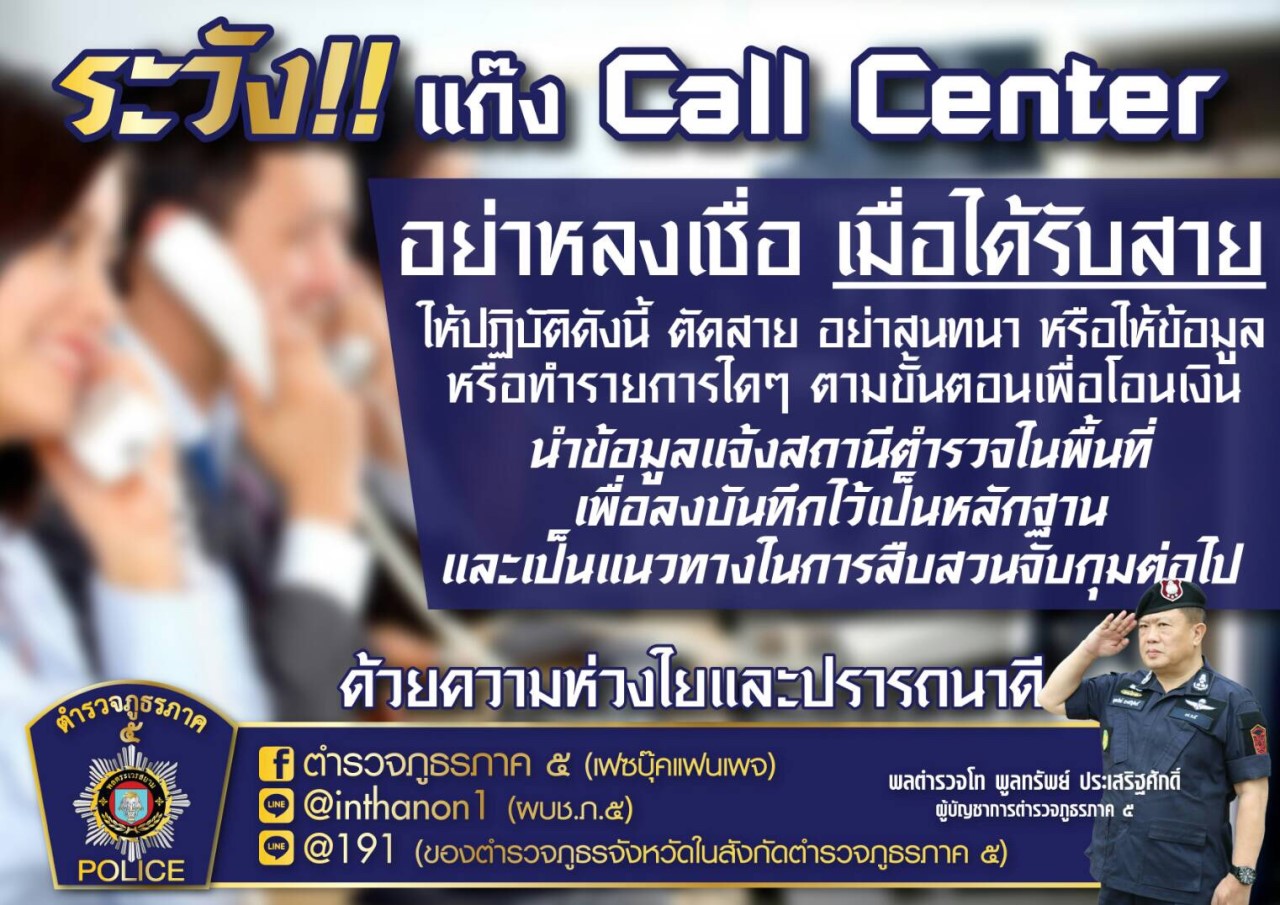 According to Provincial Police Region 5, there is one or more gangs making fraudulent calls, calling home phones claiming to be senior police officers from Anti-Money Laundering Offices, Office of Narcotics Control Board, or the Department of Special Investigation. The scammers convince the victim that they have been complicit in fraud, citing fake evidence to scare the victim into parting with personal information such as bank details, mobile phone numbers, LINE ID, etc.
They ask the victim to send them the money they claim they are investigating to examine it and that they will send it back in 30 minutes.
Police Lieutenant General Commissioner Poonsub Prasertsak of the Provincial Police Region 5 said that if such a case was in fact real, then an in-person interview would be set up and official documents mailed to the person in question. He added that many fraudulent call centres have been prosecuted but they often moved offices to escape authorities. They have been receiving consistent reports by victims in recent weeks. Poonsub also added that the hired bank account's owners will also be considered complicity with the fraudulent call centre as well.