Flood Water Damages Large Areas on of the City
CityNews – Many schools are closed and numerous homes have been damaged in large floods to hit the south of the city after a day and night of heavy rain.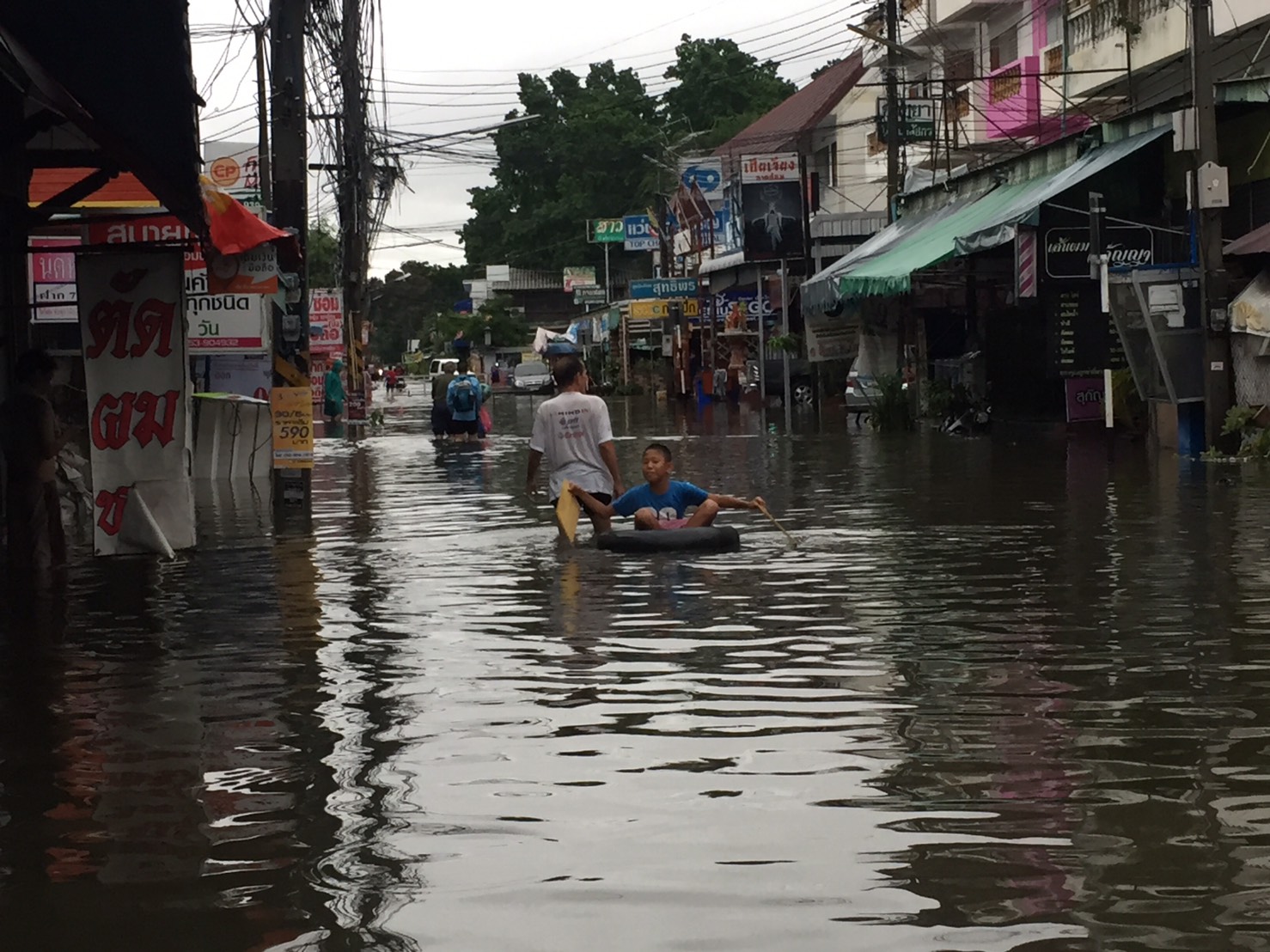 Several roads have been closed due to flooding that started to build up in the early hours this morning. Parents sending children to school had difficulty getting to the school on time, and several schools have subsequently closed due to the flood water. Montfort College (Primary Section), Sacred Heart College, Regina Coeli College, Kowit Thamrong School and Daroonnimitwittaya School have all been closed because of the floods. Sri Ping Muang community, Kad Kom Community and Chiang Mai College of Dramatic Arts have also been affected or closed.
Once the immediate flood waters have been dealt with, the Disaster Prevention and Mitigation Provincial Office, Chiang Mai Municipality and the irrigation Department will host a conference to discuss the failures to manage flood water and how to solve the problem so it wont happen again.