Five Tourists Stranded and Over 100,000 Baht Stolen
CityNews – Five tourists travelling to Chiang Mai from Khao San Road in Bangkok on S.O.T. Tour were abandoned in a petrol station and discovered that a total of over 100,000 baht was stolen.
On February 6th in the morning, the tourist police were informed that five tourists had been abandoned by a tour bus at a Saraphee gas petrol station on the Chiang Mai – Lampang Highway. The police arrived to discover four Brazilians and one Israeli who said that they had pre paid for their ticket online.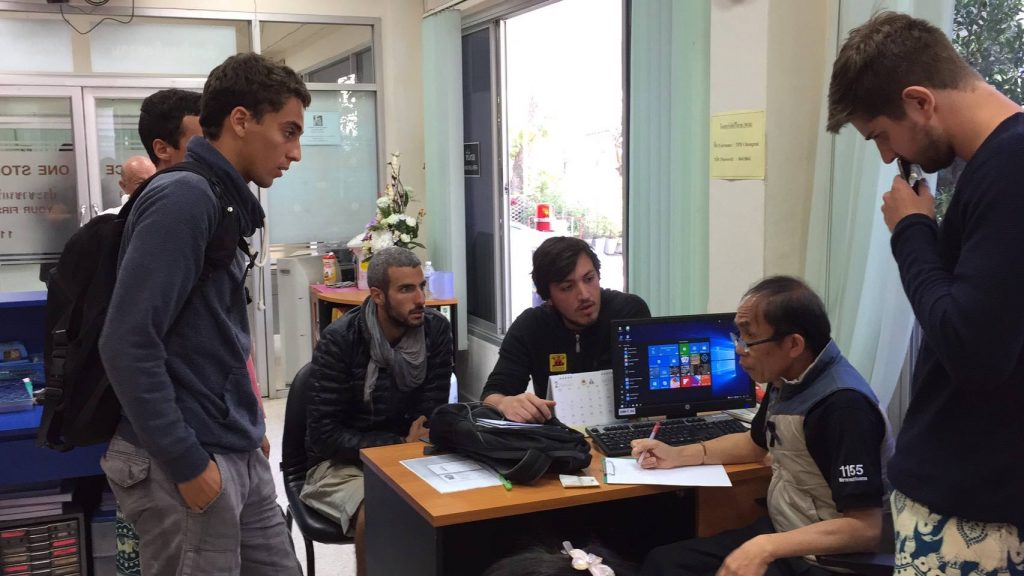 According to the tourists, they journeyed up to Chiang Mai by bus, stopping off three times during the night. When they arrived at Arcade bus station, the driver informed the bus that they were unable to park and took them back out to the petrol station mentioned. They were told to disembark while the situation was sorted out. But suddenly saw that the bus had driven away.
Some tourists on the same bus had call taxis to get into the city, but the five tourists soon discovered that money had been stolen from their belongings. 23 year-old Israeli Tomer Chernovski was missing 1,000 dollars, 22 year-old Rafael David Vales was missing 650 dollars and 4,000 baht, 22 year-old Daniel de Bulhoes Carralha was missing 600 dollars, 22 year-old Victor Fellman Adesse was missing 200 dollars, and 21 year-old Jamme Sivak Morelenbaum was missing 80,000 baht.
The police are investigating their claim.