CMU Freshies to Walk up Doi Suthep Saturday 9th September
CityNews – The tradition where the freshman year of Chiang Mai University walks up Doi Suthep mountain to kickstart their first year will be held this Saturday 9th from around 5am to 3pm.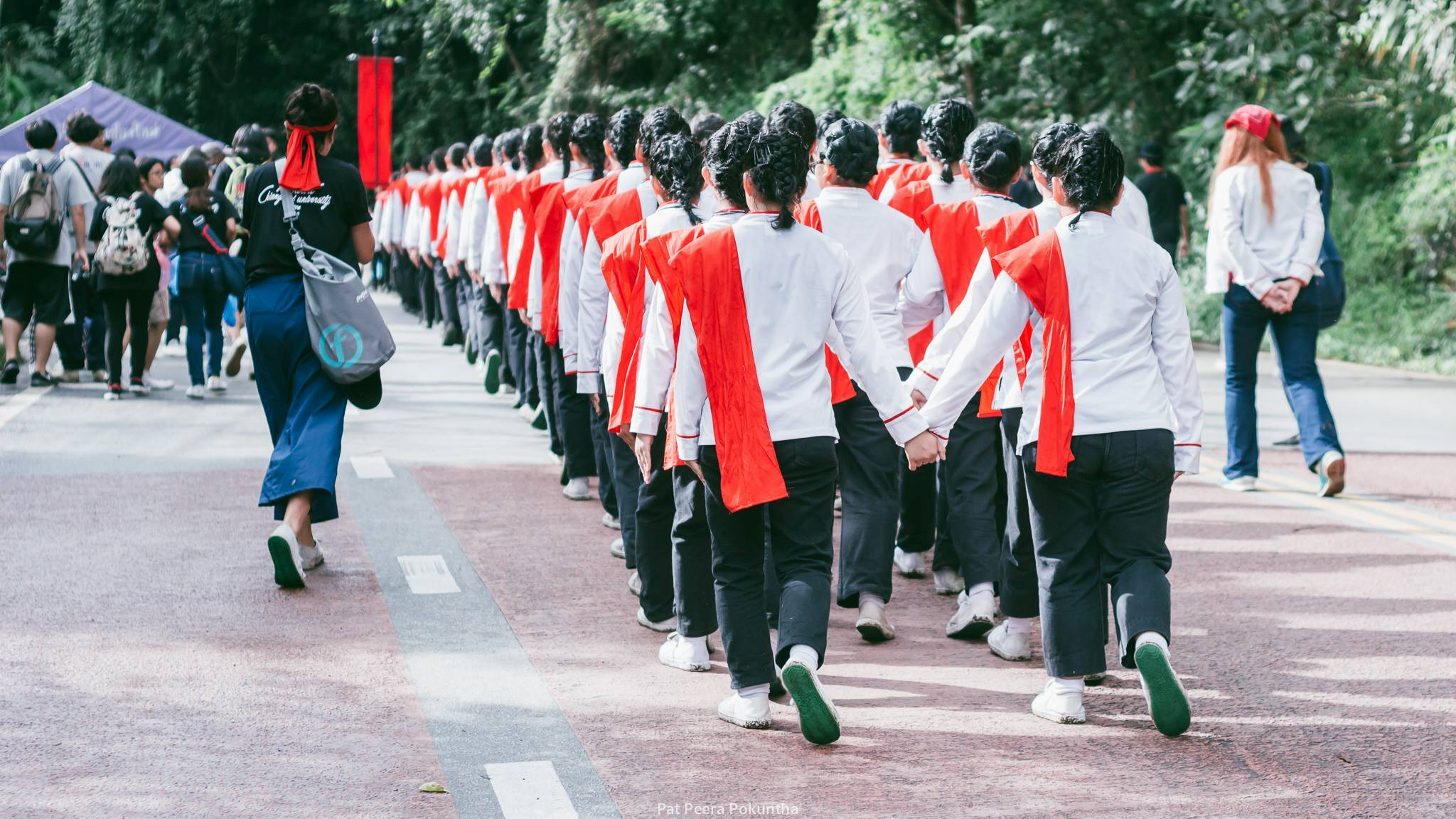 The tradition began in 1964 when Chiang Mai University was first established. This year will be the 53rd ceremony, which also includes a visit to the Kruba Srivichai monument, a sacred saint of Chiang Mai, followed with a 12km walk up the mountain along the trail that Kruba Srivichai took when he began the construction of Wat Doi Suthep.
The annual ceremony is also attended by seniors who give moral support and encouragement to the freshmen, and is aimed at forming a strong bond between the students.
The Public Relations Office announced that it is estimated 30,000 people will be participating in the event of which 8,000 are freshman students and the rest are senior students (including those with disabilities), alumni, lecturers and staff. There are 13 nurse points and ambulances will be available in the case of any emergency. Alcohol is banned by law as it is in the Doi Suthep-Pui national park area.
Any participants using a drone must register with the Chiang Mai University Student Union according to the ministerial regulation of Ministry of Transport. The registration will be opened between September 4th to 6th from 5pm to 9pm at Chiang Mai University Student Union. Drones must not weight more than 2kg and an ID Card is required.
It is advised that people not participating avoid the Huay Kaew Road and University Area during Saturday as many roads will be closed and the traffic is expected to be high.