Chiang Mai Kids Win Creative Media Award in Japan for a Film That Raises Awareness about Depression
CityNews – Students from Montfort College have won the Creative Media Award at the Panasonic Kid Witness News Contest 2017 for a short film made to raise awareness about the tragedy of depression.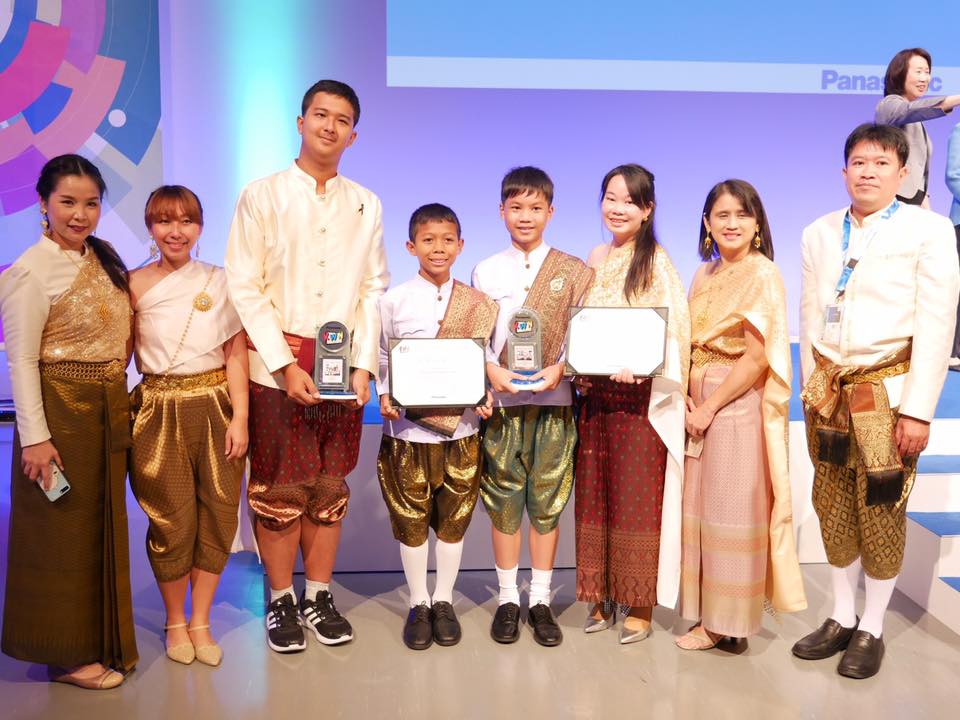 The Kid Witness News (KWN) is a global video education program supported by Panasonic, with aims of boosting creativity and communication skills and fostering teamwork through video production by children at the elementary and secondary school levels. As part of the KWN Global Summit 2017 "Create Our Future Together", this year the awards ceremony was held on August 4th at Panasonic Center, Japan with 26 candidates from 18 countries.
The film titled Dead End was based on a true story about Jomtian Jansomrag which was originally written on her Facebook account and her blog under the pen-name Lulla.
"There are over 300 million people suffering from depression which can lead to suicide and that number is still increasing rapidly. Sometimes the patients don't know they even have it, and the worst part is people mostly assume that such behaviours are just acts of calling for attention. We hope that the film will create a better understanding about depression and hopefully help decrease the number of people who suffer from depression," said Mr Warat Duangjit a representative of the team.
Another winner from Thailand was a team from Assumption College Samutprakarn who won the True Sportsmanship award for The Winner, a short film using a fairy tale as a metaphor to explain the concept between sport and competitive study environments.