Anti-Scar of Doi Suthep Rally To Focus on Missing Teens in Cave
CityNews – The anti-judicial residences campaign protest planned for June 30th will now focus on the missing teens in Tham Luang cave, while also talking about the housing.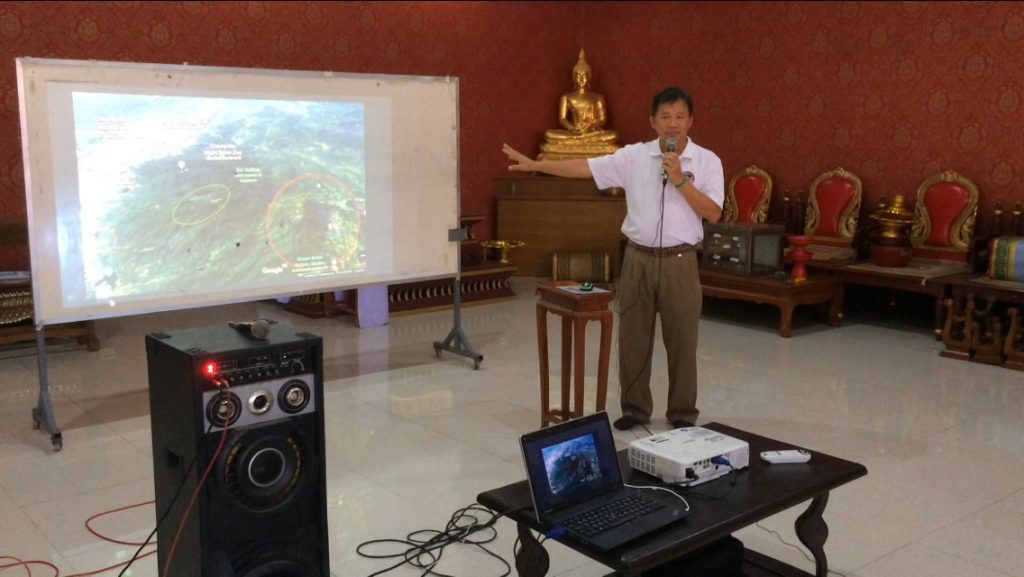 On June 28th, the anti-judicial residences campaign against the scar of Doi Suthep held a meeting at Wat Lam Chang
to discuss the upcoming rally against the housing after the judicial officers broke a promise to finish construction on June 18th.
The campaign planned to gather and rally on June 30th to display the voice of the Chiang Mai people, demanding cooperation from the judicial officers.
Teerasak Lubsuwan, the campaign coordinator, stated in the meeting that the focus of the rally would change, and focus on sending thoughts and prayers to the missing teens and their coach in the Tham Luang cave instead.
Instead of walking to the Court of Appeal Region 5 in protest, the gathering will reamin at Navamindarajudis Phayap School where activities will be arranged in aid of the missing 13. There will also be a panel discussion of the Scar of Doi Suthep case and a 'cursing' ceremony against the judicial officers.