The Luxury Side of Chiang Mai
Most residents of Chiang Mai have noticed the imposing new hotel opposite Maya shopping mall, and heard of the glorious replica Lanna kingdom called the Dhara Dhevi, but not so many of us have visited either property. After all expats are used to cheap Chiang Mai prices, and luxury five star hotels will surely cost a lot of Baht, bringing up the immediate thought of 'will splurging be worth it'? In short, yes. These luxury hotels scattered through the city are sights to behold. Chiang Mai is cheap, but it also offers great value for money and if you were ever to splurge on fine dining, spa treatments, beauty treatments or even a stay-cation (a mini break in your own city), then Chiang Mai is an amazing place to do so.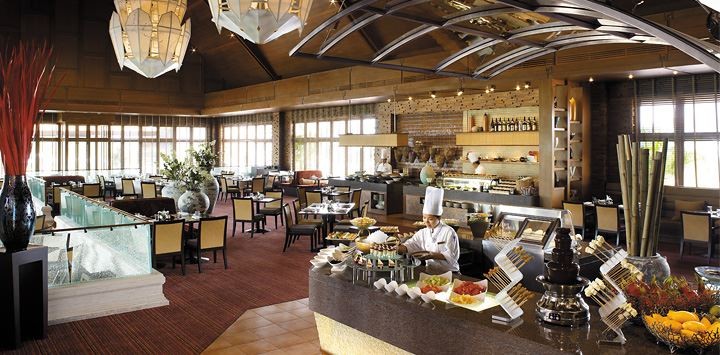 The Luxury market has been growing steadily here in the last 10 years, with new hotels and restaurants, as well as the luxurious spas opening new branches throughout the city. In part it's the influx of Chinese and other Asian tourists, who wouldn't dream of sleeping in a dorm room or eating at a street stall, but it is also fueled by outside investment, ASEAN, the floods of Bangkok which pushed a lot of city dwellers north, and Chiang Mai's growing reputation as a must visit destination!
In 2016, after a friend asked for honeymoon recommendations for her sister, I started looking into the luxury sector of Chiang Mai, and was amazed at what I found. The hotels, services and hospitality could rival anything found abroad (and friendlier, but then that's no surprise), and prices were not absurd. Moreover when I converted them into Pounds, the prices in most of the restaurants worked out around the same as a Sunday roast dinner in England, or a visit to The Cheesecake Factory in America. With the exception of the rooms (which are out of most people's budgets), the other offerings from the luxury hotels are quite affordable for expats.
After six months of research, and almost a year of writing and revising, I finally compiled a complete guide to the luxury scene in Chiang Mai. The book, "Luxurious Chiang Mai: The 5 star travel guide to hotels, dining, spa and sightseeing in Chiang Mai", is available on Amazon.com and soon in various bookstore chains in Thailand. There are already French and Chinese translations on their way, with Spanish and possibly even a Thai version coming next year. While it is aimed at travellers who are looking for value for money and an memorable holiday, many local expats in Chiang Mai have also started using 'Luxurious Chiang Mai' to explore a new side of Chiang Mai. Have you ever wondered what lays behind the open doors of the five star hotels?
From manicured gardens, macaroons buffets, Indian, Peruvian, Chinese and Italian cuisines, to historical buildings, high tea spreads with river views, hand-crafted cocktails and some of the best spa packages in Thailand. The Chinese are obviously the largest target market for the luxury sector, and this is reflected in the Dhara Dhevi's Fujian restaurant or the Shangri-La's China kitchen offering Szechuan and Cantonese cuisine. After all, the Chinese seem to love eating Chinese food, even while on holiday. They also love to shop, but for bargains, well known brands or luxury items, so they prefer Bangkok's Paragon to Maya or Central Festival. Instead while here they tend to take day trips, to meet elephants, eat or to shop at the Saturday and Sunday markets. They are also definitely at the Dhara Dhevi eating cake, as should you be, with an all you can eat cake buffet on Sundays. The Singaporeans tend to spend more time in various hotels, eating and relaxing from their busy lives. They also tend to come here on shorter, family breaks, since Chiang Mai is a fraction of the cost of life back in Singapore.
Europeans are similar to the Singaporeans, spending more time in the hotel, rather than exploring the city – but when they explore they like to walk. They prefer good meals, long hours by the swimming pools and a nap under the sun. However they do take daytrips, preferring to go to hill tribes, historical spots like the Golden Triangle, and visiting lots of temples. And then there are the Thai's. Surprisingly well organised when on holiday, with agendas to see, eat and visit everything, you will find them in the more colonial style hotels, or the Thai owned ones, sampling the whole menu on offer. Are you the same? What does your luxury holiday consist of?
To find out more about the luxury world in Chiang Mai, or to plan your unforgettable vacation, head to www.LuxuryChiangMai.com or pick up a copy of 'Luxurious Chiang Mai'.