Jumbo Sized Fun for the Family
Earlier this year funkily coloured elephants were seen all over our city. From Tha Pae Gate to Nimmanhaemin, Wat Gate to Chang Klan, it seemed that for nearly two months, wherever we looked, there was a pretty statue of an elephant. It was the Elephant Parade's ten year anniversary and nearly 100 elephants, many painted by local artists and celebrities, were back on their home turf, raising awareness about elephant conservation, promoting the arts and generally prettying up our fair city.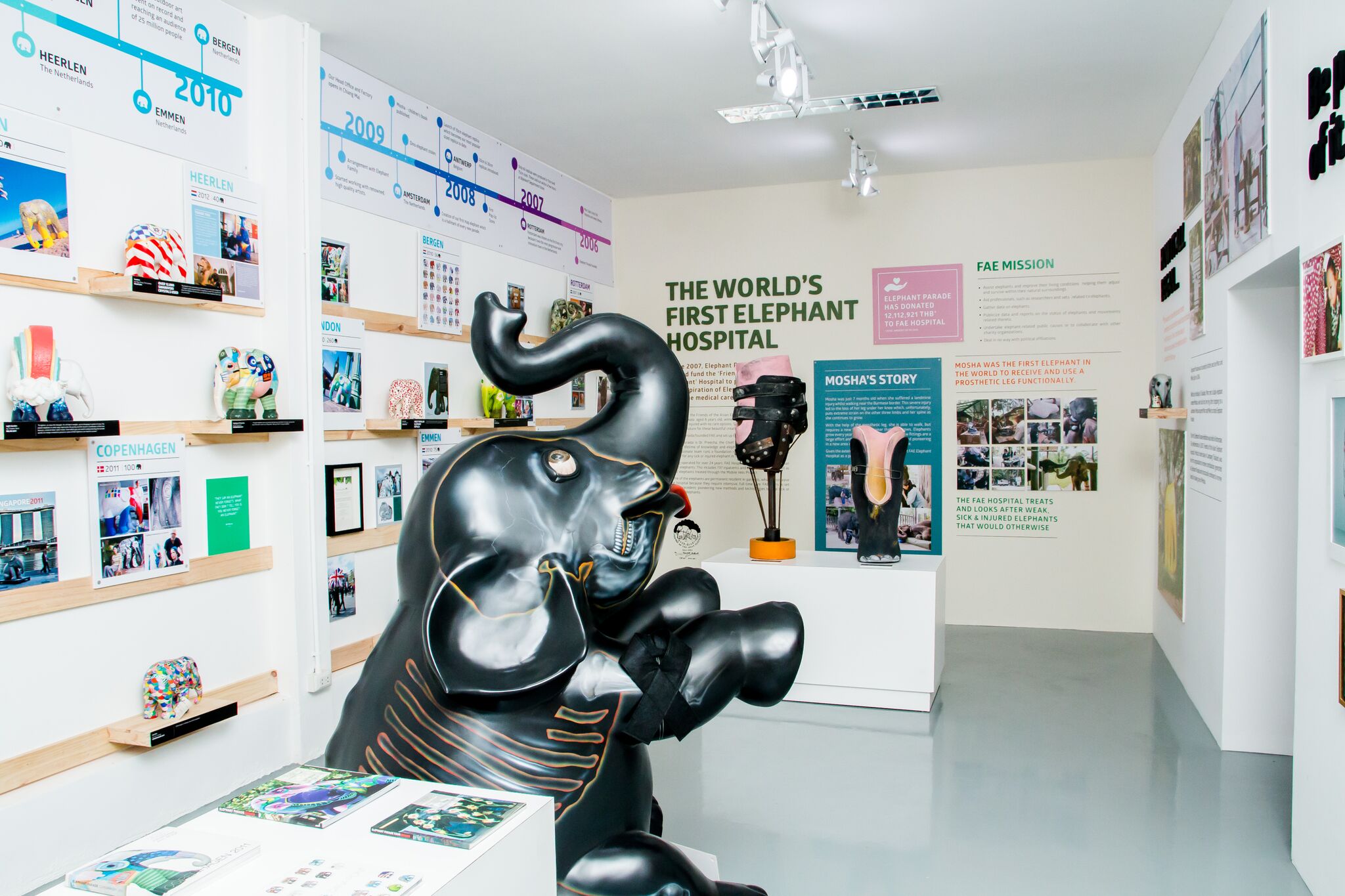 So much conversation and interest was generated that the Elephant Parade has now opened an Elephant Parade Museum, a great destination for a family day out; offering education, information, shopping and activities.
The Instagram-friendly wall of elephants greets you on arrival at the museum, leading you into a room filled with information on some of the artists and celebrities who have designed and painted elephants over the past ten years. Take a look at a Katy Perry elephant prototype, learn about Mosha, the young elephant who lost his leg in a landmine, becoming the inspiration behind the social enterprise which donates 20% of its net profits to elephant conservation, and see where the elephants have paraded to over the past ten years – London, California, Amsterdam…the journey continues to Mumbai later this year.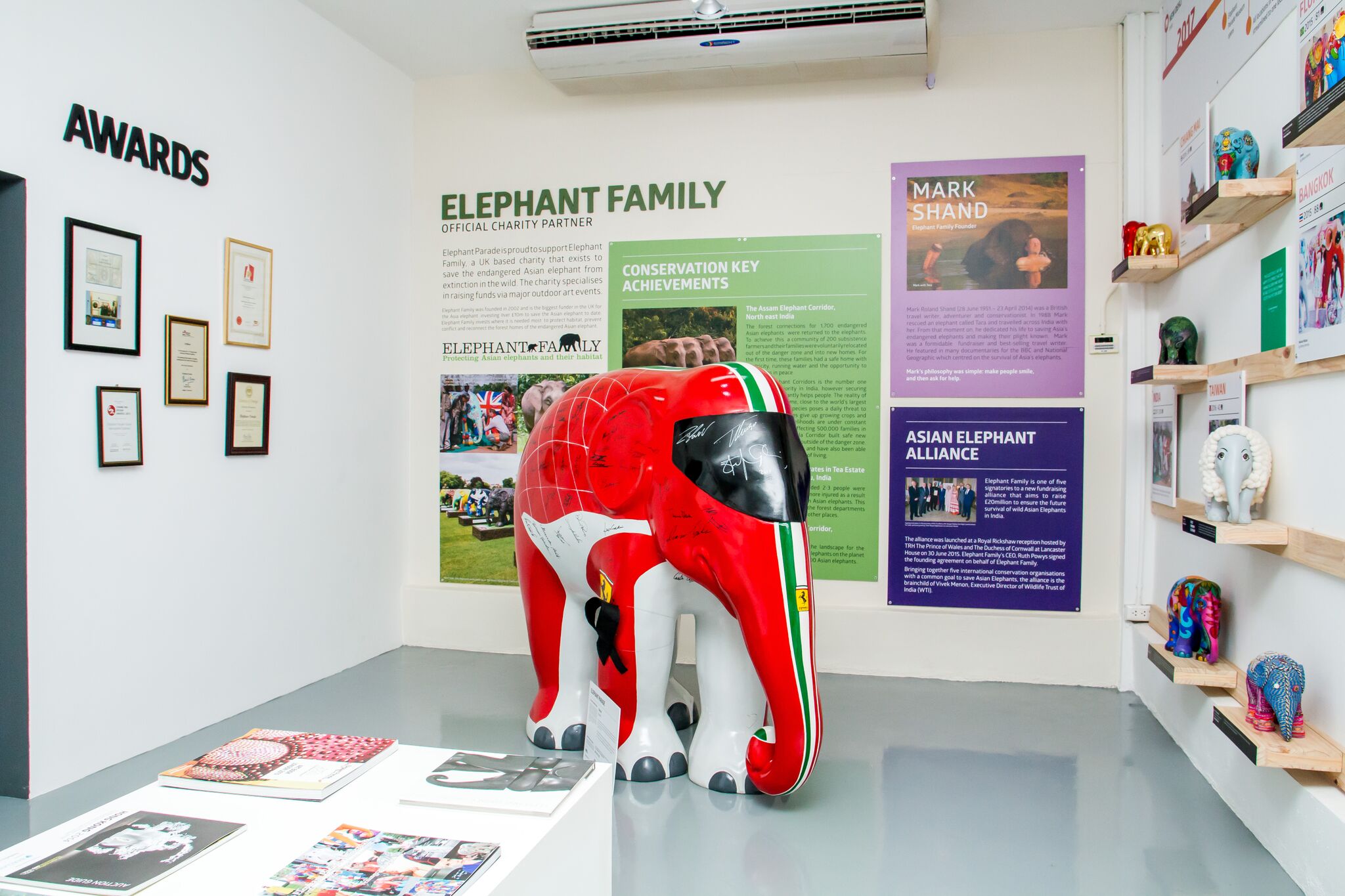 There is a media room where a five minute video will give you some back ground on the challenges faced by Asian elephants as well as an interactive fun facts wall, "Elephant poop is more useful than you thought! Species such as banded mongoose, velvet monkeys, baboons and countless species of insects feast on elephant poop – yum!"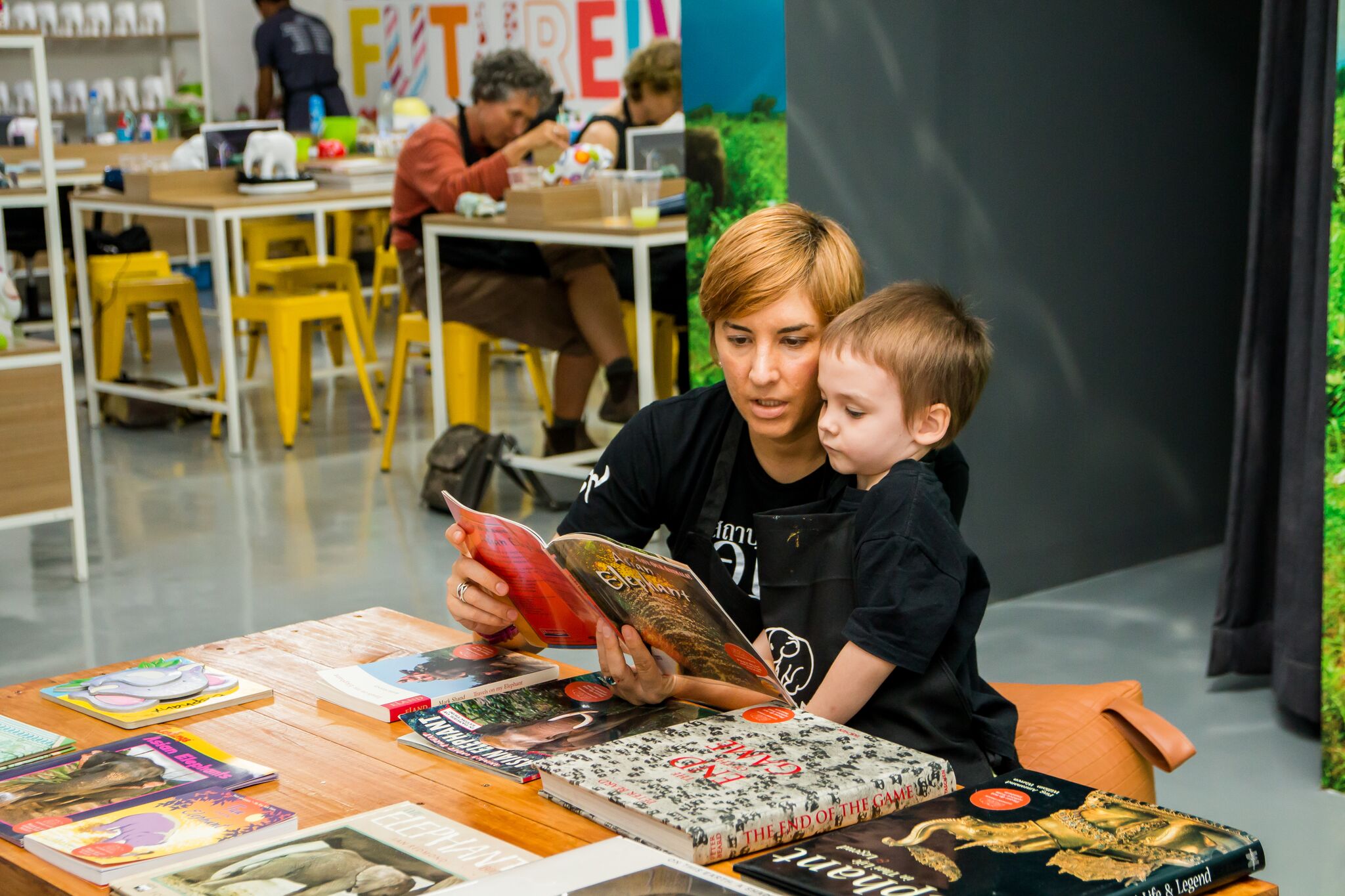 Children, and of course adults, can while away a whole afternoon at the workshop where they will be given an apron, some brushes and paints as well as a plain elephant to paint to their creative desire – prices depending on the size of the elephant, but with a special 50% discount offered to Citylife's readers! And if mum and dad feel like doing a bit of shopping, there are literally hundreds of elephants of all sizes to choose from, hand painted by in-house artists, with designs from a range of celebrities such as Sir Richard Branson and Paul Smith.  Decorate your home with elephant statues or take home some cool merchandising from charm bracelets to a bag designed by Khloe Kardashian.
All Citylife readers can receive a super buy 2 get 1 free deal on your new herd of elephants (basically you buy three elephants and you get the cheapest one for free).
It is free to enter the museum and there is absolutely no pressure to buy anything. You can simply go along to learn about elephant conservation, admire pretty art and have a good time.